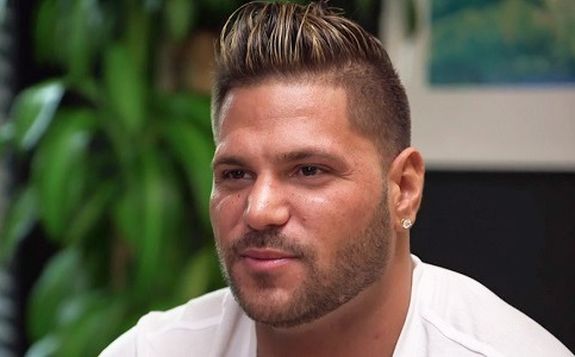 Ronnie Ortiz-Magro has decided that it's time to leave his 'Shore' life and he face his mental health issues.
The Jersey Shore Family Vacation star announced on Thursday that he is leaving the show and will be seeking help to deal with "psychological issues" that have gone untreated for a while.
Ronnie announced his departure from the show on Instagram, stating that he made the decision along with MTV. The network and the show's production company had been silent since his latest arrest, in regards to Ronnie's status on the show, but Ronnie's choice of words seem to indicate that he was not fired from 'Jersey Shore.'
"After talking to the team at MTV, we have mutually agreed that I will step away from the show while I seek medical treatment for mental health issues that I've ignored for too long," Ronnie wrote. "My number one goal now is facing my struggles head on. This process will be difficult, but my #1 priority is to get healthy and be the best man and best father I can for my daughter."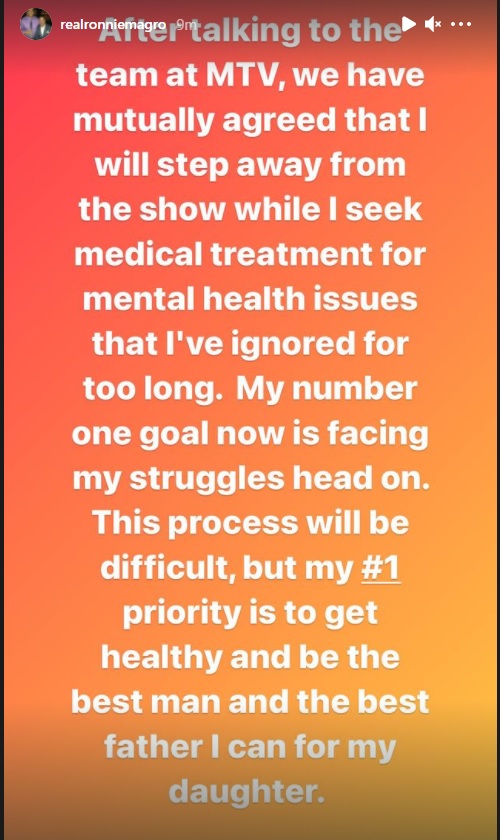 Ronnie's attorneys Scott E. Leemon and Leonard Levine confirmed Ronnie's plans, telling Us Weekly in a statement that "he is currently seeking medical treatment for psychological issues that he has ignored for a long time,."
Back in January 2019, Ronnie spent a month in rehab to get control of his addiction to alcohol as well as his depression.
"I was at a place where I didn't know how to control my life anymore," Ronnie said in 2019. "My state of mind when I went in, I was very depressed, very angry. I was resentful to myself over a lot of things that I had done over the last year, or even years. You look back to all of the things I have done. I'm not really proud of a lot of stuff."
However, a source told E! Online that, this time around, Ronnie will be getting treatment at a "wellness center" that is "not a drug- or alcohol-related type of rehab center."
On Thursday, Ronnie's lawyers said that he wants to get help so that he can improve his relationship with his three-year-old daughter Ariana, whom he shares with Jen Harley.
"His only present goal is to address these issues professionally and make himself [a] better person and the best father he can be to his loving daughter," the attorneys said in a statement.
Ronnie's lawyers also noted that Ronnie— who was arrested last month on allegations of domestic violence against his girlfriend Saffire Matos— will not face any criminal charges in relation to that arrest. Last week, the L.A. District Attorneys Office sent the case to the City Attorneys Office, the latter of which decided not to file charges against Ronnie.
He will, however, go before a judge on June 29 to determine if his actions/arrest in April violated his probation. (Ronnie has a history of domestic violence and is currently on probation from a previous DV plea from an incident involving his baby mama Jen.) If it is determined that Ronnie violated his probation, he could be facing jail time.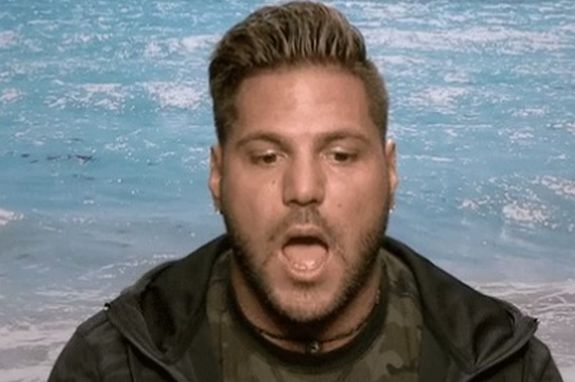 The 'Jersey Shore' star's lawyers said they were pleased that Ronnie would not be facing any criminal charges stemming from the April arrest.
"We are very happy that after further investigation both the L.A. County District Attorney's office and the L.A. City Attorney's office determined that criminal charges were not warranted against Ronnie related to the incident that occurred in April," the said. "We will review the alleged violation of probation claim and deal with it accordingly."
"As we previously stated, there was a rush to judgment by the media," the lawyers said in a statement to People.
The current status of Ronnie's relationship with Saffire is unknown; however, their recent social media posts indicate that they are still together. As The Ashley previously reported, on the day of Ronnie's arrest in April, Saffire called 911 for help after a fight with Ronnie allegedly turned physical. When police arrived, they allegedly saw visible evidence of a fight on Saffire's body and determined Ronnie was the aggressor, leading to his arrest.
Although Saffire initially told her Instagram followers that she and Ronnie were "fine" and that the reports of domestic violence contained "misleading information," she later posted a video to TikTok blasting Ronnie. (She quickly deleted it, though.) After that, both Ronnie and Saffire posted a photo of them together, along with a caption about soulmates.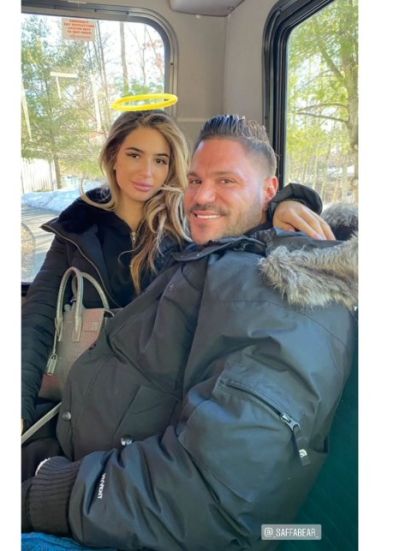 "A soulmate is someone who challenges you to be better, someone who can't stand seeing you sad, someone who stays faithful, loyal and committed to you, someone who helps take care of you when you're sick, someone who stands by your side through the good days and the bad days, and someone who wants to grow old and grey with you," Saffire and Ronnie both wrote on Instagram Stories on Monday.
It's unknown if Ronnie will appear on the new season of 'Jersey Shore Family Vacation,' which premieres next month. In the season trailer— which was released earlier this week— Ronnie does not appear at all, leaving fans wondering if he filmed for the new season or if he was edited out of the footage due to his latest controversies.
RELATED STORY: 'Jersey Shore' Family Vacation' Season 4B to Premiere Next Month: Troubled Ronnie Ortiz-Magro Missing From Season's Trailer
(Photos: MTV; Instagram)