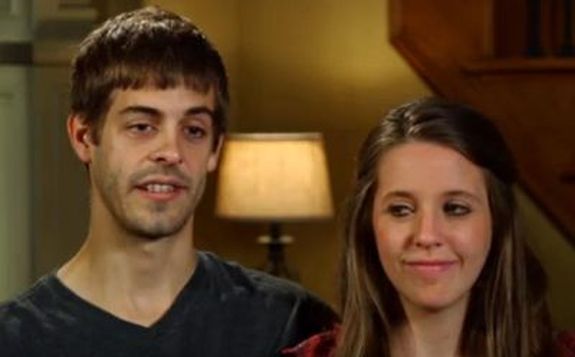 Counting On got the ax last week, due to eldest Duggar son Josh's upcoming trial for receiving and possessing child sex abuse materials. While several members of the Duggar Family have since spoken out, including Jim Bob and Michelle Duggar, the "black sheep" of the family— estranged daughter Jill Dillard and her husband Derick— had remained quiet on the topic…until Monday.
The Dillards— who have been battling Jim Bob & Co. publicly and privately for the last several years— gave their thoughts on the cancellation of 'Counting On' in a statement posted to their family website. While Jill and Derick have not been on 'Counting On' in years, they still had a lot to say about the show getting axed.
The couple mentioned that 'Counting On' and its predecessor 19 Kids & Counting caused them "many pressures and unexpected challenges" and even made it so that they had limited control of their lives and what they shared publicly.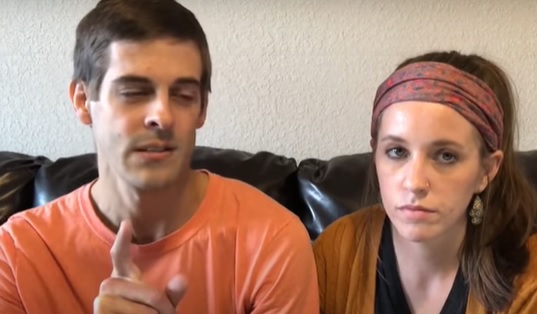 In their statement, Derick and Jill said that they found out with the rest of the world that 'Counting On' had been cancelled by TLC last week. They also stated that, in the four years since they left 'Counting On,' they started to slowly speak out about the injustices they say the show caused them, including not having control of their own lives.
"During our years on the show, we had many great experiences with the network, and several of the crew members have even become like family to us!" the Dillards wrote. "However, we also faced many pressures and some unexpected challenges which forced us to step away from the show in an effort to gain more control over our own lives and to do what was best for our family."
View this post on Instagram
They also stated that they have been focusing on their "pursuit of freedom and authenticity," and that having the show that caused them so much pain off the air is a step in the right direction.
"Our family's departure from '19 Kids & Counting' and 'Counting On' has allowed us to make our own decisions, including the ability to have a choice in what we share," they wrote. "For now, we will move forward on our own terms, and we look forward to whatever opportunities the future holds."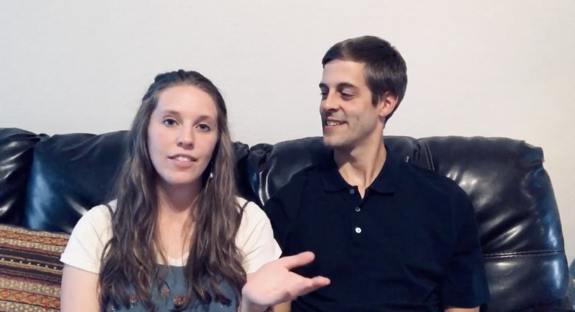 Derick and wife Jill have been feuding with some of the Duggars for a few years now, beginning when Derick claimed that Jim Bob kept the profits from the family's TV shows for himself, among other unsavory alleged actions.
Jill's sister Jinger Vuolo and her husband Jeremy also expressed their happiness over the show being cancelled. In a statement released the same day as the cancellation news was announced, the Vuolos wrote that they agreed with TLC's decision to end 'Counting On.'
"We wholeheartedly agree with TLC's decision not to renew 'Counting On' and are excited for the next chapter in our lives," the statement read. "We'd like to thank our fans, friends and amazing film crew who have shown is love and support."
Another sibling– Joseph Duggar— and his wife Kendra also wrote a statement; however, it is far less critical than Jill and Derick's statement, and basically just rattles on about their new "season of life."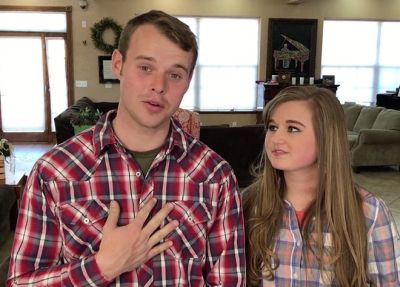 "We know that God guides our lives and cares for us every step of the way and while this is the end of one stage of our journey, life continues with new seasons and new endeavors. Thank you for loving and supporting us!" Joe and Kendra wrote.
TLC made the decision to stop production on the reality show that chronicled the lives of the Duggar children as they started their own families following eldest son Josh's arrest for receiving and possessing child sex abuse materials in April (his trial was due to start next month but has been postponed to November, The Ashley reported earlier this week).
"TLC will not be producing additional seasons of Counting On," the network said in a statement to TODAY. "TLC feels it is important to give the Duggar family the opportunity to address their situation privately."
RELATED STORY: Anna Duggar is Reportedly Feuding with Duggar Family & Blaming Others for Husband Josh Duggar's Arrest
(Photos: TLC; Instagram)