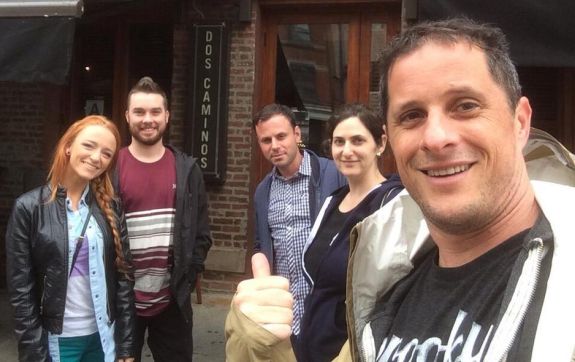 ViacomCBS and MTV's top executive, Chris McCarthy, is hoping his new mental health initiative will have the same effect on improving mental health awareness as MTV's 16 and Pregnant had on decreasing teen pregnancy. During Chris' recent sessions with ViacomCBS' TV producers, they brought in one of the producers responsible for "16 and Pregnant" and its Teen Mom spinoffs to discuss how mental health affects the shows.
Morgan J. Freeman, the executive producer of the assorted 'Teen Mom' shows, argued that his shows are doing a good job of watching out for the mental health well-being of its participants, as well as covering mental health issues in general. Morgan participated in recent meetings put together by Chris McCarthy on the topic of making ViacomCBS' shows—including reality TV shows— more "mental health safe" by showcasing more mental health situations and eliminating insensitive language (like stars of the shows someone "crazy" or a "psychopath").
While 'Teen Mom' fans and critics have long argued on social media that the show's producers— and even Morgan specifically– don't care about the mental health of the people (particularly the kids) starring on the show, Morgan disagreed. He told the panel of his peers that his shows are some of the only ones actually addressing mental health issues among its stars.
"I think our show might be the only time a conversation has come into play that addresses that," he said, seemingly denying that he—like some reality TV producers— purposely cast people who are predisposed to mental health conditions.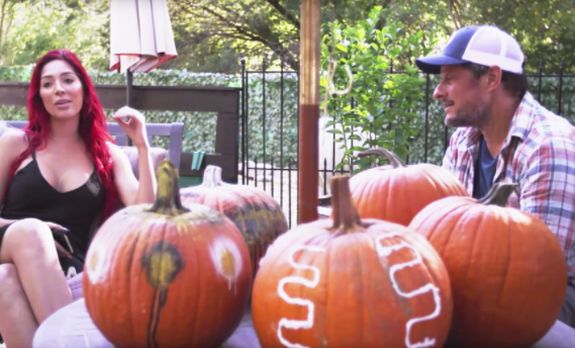 According to The Washington Post— which was given reporting access to the Zoom sessions—. Morgan brought up an example where a person on one of his shows had a "body image issue." He stated that having the film crew there actually helped the situation rather than hurt it.
"Without us there I think it continues to spiral down a very dysfunctional path [for the person on the show]," he said. "But there's only so much we could do."
On Teen Mom OG, several of the series' regulars— such as Amber Portwood, Catelynn Lowell and Tyler Baltierra— have been open on-camera about their mental health issues and struggles, even allowing some of their therapy sessions to be filmed for the show. On Teen Mom 2 and Teen Mom: Young and Pregnant, though, mental health conversations are rarely addressed.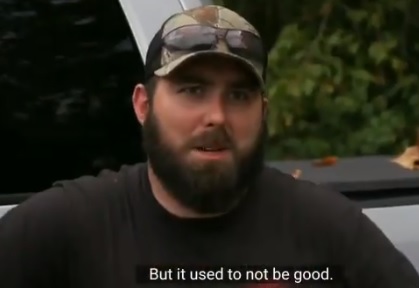 However, last year, 'Teen Mom 2' star Leah Messer praised the show's producers, even crediting them with helping to save her life years before when she was suicidal and struggling with a prescription pill addiction.
"My kids wouldn't have a mom had it not been for also MTV…" Leah said during a January 2020 interview.
Chris McCarthy launched his "Mental Health is Health" initiative back in April, stating at the time that he was worried that his shows— which includes programs on MTV, VH1, Comedy Central and the Paramount Plus streaming network—were making the United States' mental health epidemic worse.
That same month, Chris told The Washington Post that he wants his shows to provide "fuller context" when a cast member lashes out on camera. He stated that he hopes the show will inform viewers how that cast member got help via additional footage of them doing so, or footage that "explains their behavior instead of simply exploiting it."
(Many 'Teen Mom' stars have complained about this in the past, stating on social media that clips showing them exploding on camera were taken out of context, and that the viewers didn't get to see what happened before to lead up to that explosion.)
A study commissioned by Chris McCarthy and done by USC's Annenberg Foundation found that only 9 percent of ViacomCBS show regulars had mental health conditions (compared to the real-life stat of 21 percent of people.) It also found "high levels of insensitive language and behavior" on shows that are sometimes "conflict-driven," such as Jersey Shore and The Real World.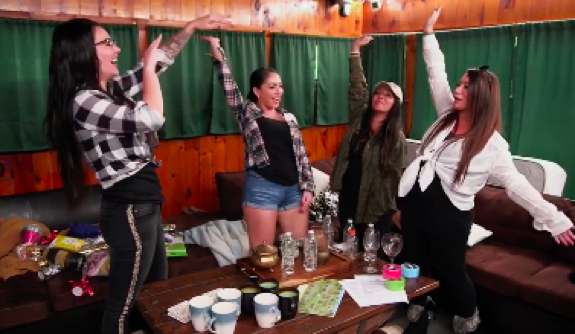 "We all know the power of storytelling and how narrative can frame the way we look at an issue, which is why we're doing our part to reimagine the role that content can play to demystify and de-stigmatize mental health, because it's a crisis that's rapidly on the rise and not enough people are talking about," Chris McCarthy stated back in April when he launched the initiative.
In addition to Morgan J. Freeman, top writers and producers from ViacomCBS shows such as Love & Hip Hop and The Daily Show also participated in the recent Zoom sessions, along with experts who, according to The Washington Post, counseled them "on how to craft more-responsible entertainment."
A guide was created to help the creators; however it is evident that it will be a struggle to make socially responsible and mental health safe television that is also entertaining, given that– as The Washington Post states– "conflict and excessive behavior are often what get TV shows watched and talked about."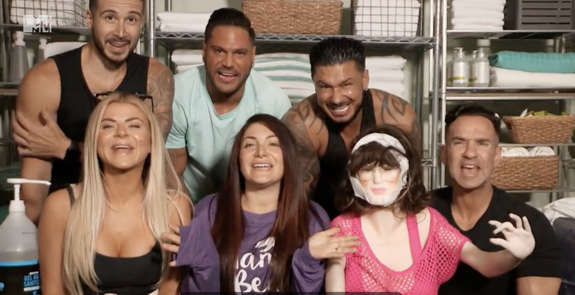 Some producers— such as 'Love & Hip Hop' executive producer Donna Edge-Rachell— stated that filming someone attending therapy can be problematic, not to mention not always interesting to the viewers.
"We're still making television. We're not making a psychological show," she said at one of the sessions. "All of these people who are experiencing a level of this — we don't want to go to therapy with all of them, we don't want to sit in a chair and have them analyzed by a psychologist."
Another 'Love & Hip Hop' executive producer— Jubba Seyyid— stated that reality TV producers are often criticized for airing certain things, particularly subjects regarding mental health issues or events.
"These topics are so sensitive, they're hot button, things you can't touch or things you can't say," he said. "You can't even say 'oh that's a crazy thing happened' because now you used the word crazy and now you're a leper."
In the comment section of The Washington Post's article, viewers seemed to have no sympathy for ViacomCBS' current plight.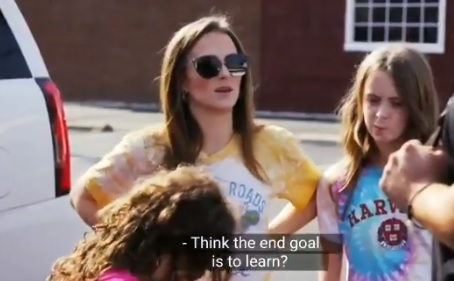 "There could've been so many reality TV shows that could've actually been related to music, but instead MTV chose to promote teen pregnancy, toxic behaviors, and materialism in shows like Pimp My Ride and MTV Cribs," one person wrote.
"MTV: We need to produce more responsible television that doesn't make mental health issues look desirable?! Also MTV: Here's Teen Mom (I do P0rn Now) followed by 23 hours of Rob Dyrdek making jokes about people physically injuring themselves," another joked.
During a recent interview with the Anxious Achiever podcast last month, Chris discussed some of MTV's biggest reality TV shows and how he plans to change them.
He discussed the early days of 'Jersey Shore,' where Vinny Guadagnino— who struggles with anxiety— would be given mental health days off.
"But we didn't talk about it on the show," Chris said. "It was just a safety precaution that we did to make sure he was in his best space. Today, we would talk about that and it doesn't take anything away from the show, and it doesn't make that show a pro-social or an education piece. What it does do is it makes it more authentic, it makes it more real."
He also talked about how there will be discussions with cast members about language that is not permitted because it's harmful.
"We won't be using [words] like 'psychotic,'" he said. "That's not language that's helpful, so it starts with us training our cast members when they're going into a show. Like, 'these are the no-no words.'"
(Photos: Instagram; MTV)