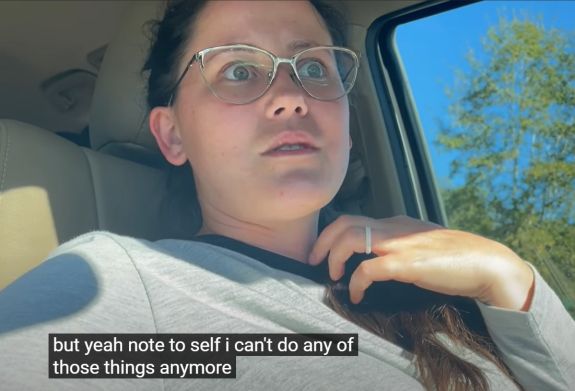 Jenelle Evans says she may finally have a diagnosis for her "mystery" health issues.
After months of posting videos about her assorted cysts, tumors, aches and pains, the former Teen Mom 2 star posted a new video this week claiming that a doctor finally gave her the name of a syndrome she might have, despite other doctors telling her that there's nothing wrong with her.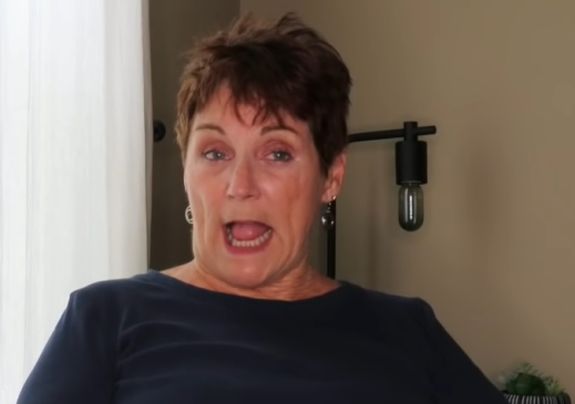 In this part of the video—which was filmed in October– Jenelle tells us how, despite being near-paralysis and in constant pain, she decided it was a good idea to go to the ding-dang fair back in October and ride carny rides. She was shocked when said carny rides resulted in her being in even more pain and feeling sick.
Jenelle– who has complained of headaches, neck pain, sweaty face, back pain and other miseries for months— stated that she was able to drag her basically bedridden corpse to the fair, where she rode several rides, including one that spun and suction-cupped her to the wall.
"I rode that UFO ride that spins around really fast," Jenelle said. "I also rode the zero-gravity, G-force one where it sucks you to the wall and kind of turns a little bit."
(The Ashley believes the ride is called "Alien Abduction" and she has included a video of what this ride does. This ride looks like it would make The Ashley sicker than Kieffer after an all-night meth binge!)
Jenelle stated that— shockingly— going on rides that are basically designed to annihilate your body ended up causing her pain.
"Once I did that, I felt extreme pain in my back, right where my cyst is in my back and now I've been sore every since!" she said. "My back hurts really bad and I've been having all sorts of weird nerve pain in my shoulders, my back, my ribs. Today I have a really bad headache, my neck is crackin', my ears are popping and I feel like I can't breathe!"
"I feel like my blood pressure is too low, or too high, and I can't catch my breathe!" she added.
"I've never had motion sickness or I've never got sick from rides in my life– IN MY LIFE!" Jenelle said later. "Yeah, I was sick for hours."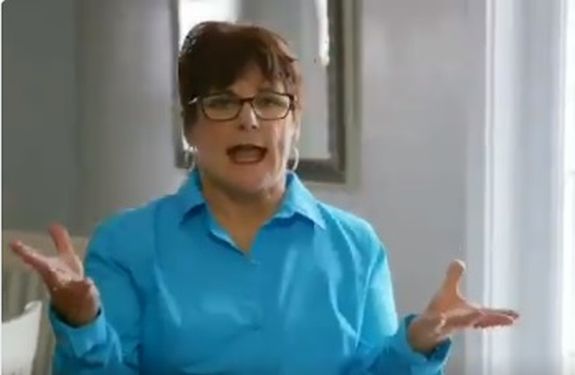 Jenelle said that she later consulted Dr. Google and realized that going on rides that jerk you around and literally SUCTION CUP YOU TO THE WALL may not have been a good idea for someone in her frail condition.
She also discovered that Dr. Google advises her not to do other activities.
"It said no trampolines, no scuba diving— which I'm certified in scuba diving so that really sucks…I actually took the classes and got certified."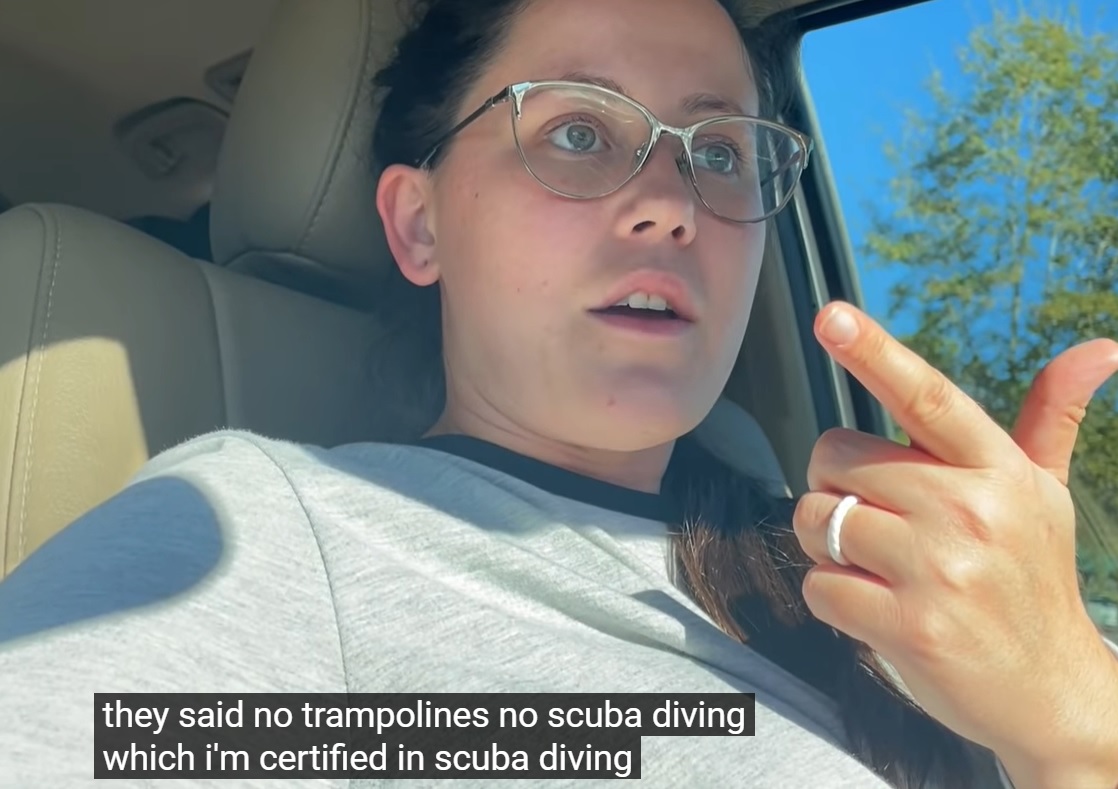 Also on Jenelle's no-no list? Roller coaster-riding.
"It says don't do anything with zero G-forces or anything, and I did," she said.
Next, we are "treated" to a video of Jenelle in the shower (no— not in a "Farrah" way). She writes that she woke up with an "extreme headache". (Luckily, she thought to grab her camera so she could vlog her pain!)
Jenelle then tells us that she went back to her ENT doctor to see about her cysty head and he made her take yet another CT scan. That scan showed that, as Jenelle states, her sinuses are not "ser-metrical."
Jenelle said, by that point, was "breaking down crying" because the ENT told her that there wasn't much that could be done for her.
"I have double vision, I have headaches every day. I have to lay down by 6 p.m. because my head hurts so bad."
[ALSO JENELLE:]
Jenelle was then shuffled over to the neurologist, who told her that there is "something inside her head," but suggested she get another opinion.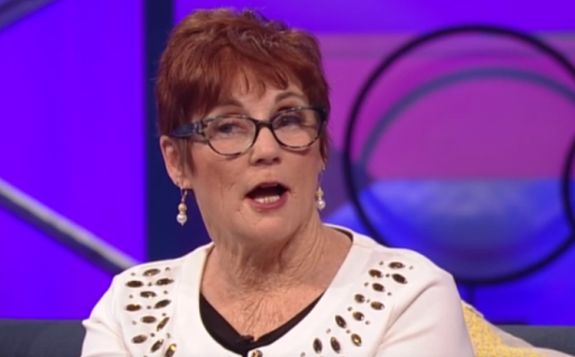 Jenelle tells us that a doctor she consulted with told her that if she "goes paralyzed" or if "all of a sudden you're peein' your pants but you didn't try," to go to the ER.
Later, Jenelle comes to us straight from her She Shed.
"I just have so many weird stuff going on," Jenelle says. (And, no, that's not a typo.)
She goes on to list more of her mystery symptoms, which include skin redness after sun exposure, an itchy chest, and more.
She then introduces us to her cat, "Blacky McSmacky" (which, honestly, sounds like a joke name The Ashley would have given a cat belonging to Jenelle back in her heroin days.) She tells us that she took a neck MRI to see what's going on with her Cracky McCracky bones.
Finally, it's time for the last update, which was filmed on January 2. Jenelle– in bed— tells us that she has two hemangiomas on her thoracic spine and one on her cervical spine. (These are benign cysts, by the way.) She also has a variety of cysts, including a spinal cord cyst and sinus cyst.
Jenelle said that her doctor is suggesting that she go to "pain management." However, Jenelle— ever the picture of health— says she doesn't want to take painkillers.
"I'd rather take a holistic approach to this," she tells us. "Trying herbal things, like this one fruit that kills cancer cells. It's soursop."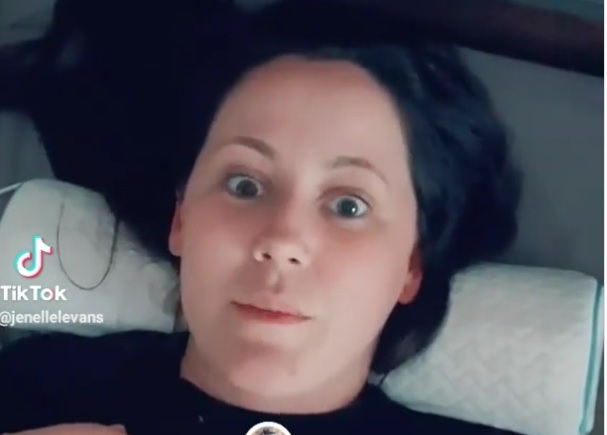 After Jenelle has her appointment, she updates again to let us know that the Doc stated that her hemangiomas are fine and her neck is normal. Still though, Jenelle says she has a whole heap of symptoms, including neck tightness, pins-and-needles in her arm, extreme arm pain and swollen hands.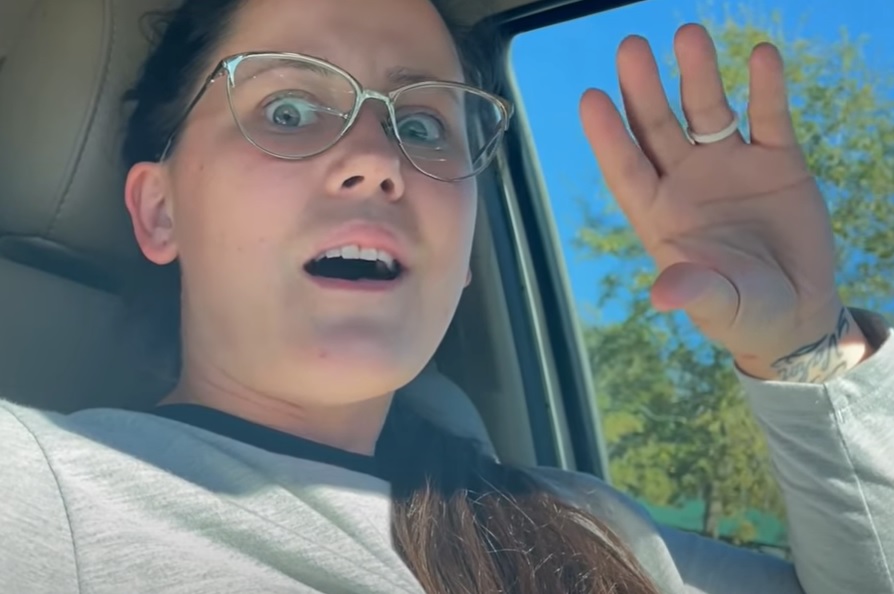 Because of this the doctor suggested that Jenelle may have "Thoracic Outlet Syndrome."
The Mayo Clinic's website describes Thoracic Outlet Syndrome (TOS) as "a group of disorders that occur when blood vessels or nerves in the space between your collarbone and your first rib (thoracic outlet) are compressed. This can cause shoulder and neck pain and numbness in your fingers."
One common cause of TOS is listed as "physical trauma." As those who have followed Jenelle's life 'o' chaos for the last few years know, Jenelle claimed to have suffered a collarbone injury back in 2018 at the hands of her husband David Eason. She later changed her story and stated that the injury was caused by a drunken fall. (To be clear, though, The Ashley is not stating that Jenelle's current pains are a result of this or any other injury.)
Anyway, Jenelle said this Doc will be re-doing some of her test and has ordered a "blood study" to "detect how well your blood is circulating" from her neck to her fingertips.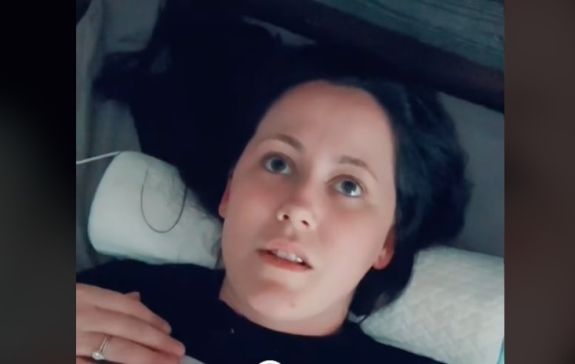 "But, come to find out, my neck is OK even though I have the blood vessels, there's nothing abnormal about that, hopefully that stays the same. They said they're gonna monitor it and monitor the cyst in my spine…it's really annoying because no one can figure out why I have the cyst in my spine. And that's just scary."
Still, though, Jenelle said she's delighted to know she might have something wrong with her.
"And now I might have this other syndrome, but if I do I'm happy I'm gonna figure it out, because I thought my neck was crackin' from the hemangioma but he said, 'no, you're neck's not crackin' 'cause of that."
You can watch Jenelle's full video below.
RELATED STORY: Former 'Teen Mom 2' Star Jenelle Evans Says She's Lost Her "Spark & Motivation" Due to Her Various Tumors & Health Issues
(Photos: MTV; YouTube)