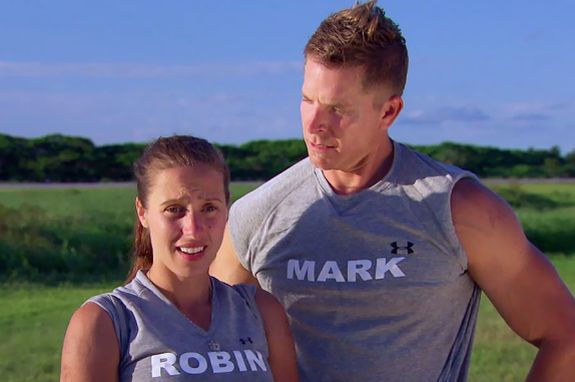 It's been 10 years since Robin Hibbard has appeared on a season of The Challenge and earlier this month her ex, 'Challenge' vet Mark Long, gave a sad update on her life today.
During an appearance on Johnny Bananas' podcast Death, Taxes and Bananas, Mark opened up about Robin, whom he began dating on 2004's "Battle of the Sexes II" and partnered with on 2014's "Battle of the Exes." He admitted that Robin is currently struggling with a nasty drug addiction.
"I wanna say this because it's sad, I've been getting a lot of messages about Robin and I wanted to speak on that a little bit," Mark said. "She's in a bad place; I think the addiction has really taken a hold of her in a terrible way. I know a lot of people have tried to reach out, including her parents and her husband.
"I hope someone can get to her and convince her to get help. I know deep down she probably wants it but it breaks my heart knowing that she's in such a bad place," he added.
"She was hilarious," Johnny said of Robyn. "She did not have an evil bone in her body."
"She was always such a character, man," Mark added.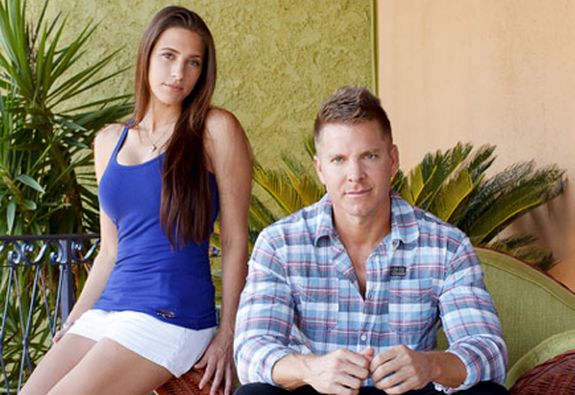 Robin– whom we first met on The Real World: San Diego in 2004–is now 41 years old. She married Brian Coulter and had two children– son Ethan and daughter Raina–but it appears that Robin and Brian lost temporarily custody of their children to a Robin's family members in 2019.
According to her recent Facebook posts, Robin is currently homeless and living on the streets of Tampa, Florida. She continues to ask her Facebook friends for help; however, judging by their responses, it appears that the nine-time 'Challenge' star is unwilling to accept their offers of help.
In one Facebook thread, Robin asks for a place to stay and says she is trying to stay off of drugs. In another, Robin again asks for help and one of her loved ones comments that many people have tried to get the former MTV star help.
"Believe me, we have all tried," one of Robin's loved ones wrote in a Facebook comment earlier this month. "She is unresponsive to our willingness to help. She has an abundance of support from her family and friends."
During his interview on Johnny's podcast, Mark stated that Jisela Delgado — who appeared on three seasons of 'The Challenge'—saw Robin while she was in Tampa and tried to get her help, but it appears nothing ended up coming from the encounter.
"I think she saw her one day and talked to her, offered some help," Mark said. "I'm hoping that she can come out of this dark place, not only for herself but for her kids and her husband and her family."
Recent selfies posted by Robin show the effect life on the streets and addiction have had on her appearance.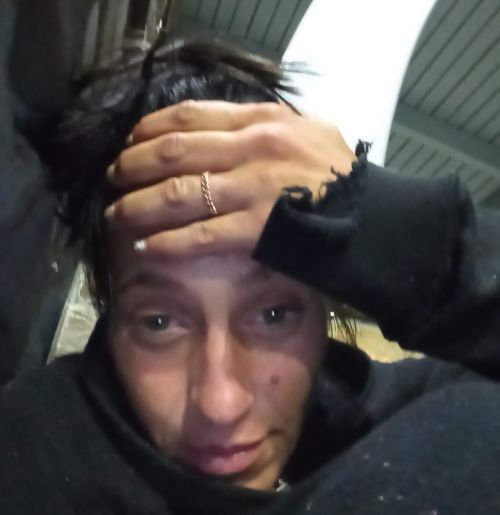 RELATED STORY: 'The Challenge' Star Darrell Taylor Arrested for Public Intoxication After Being Found Wandering Random Apartment Complex in December