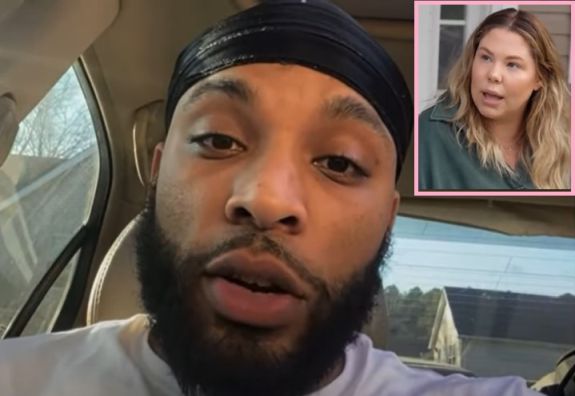 On the Season 11 premiere episode of Teen Mom 2, Kail Lowry told her producer that the topic of her third baby daddy, Chris Lopez, was "not up for conversation, ever." Chris was fine discussing Kail, though, in a recent Instagram Live session. Chris talked about his experience filming for 'Teen Mom 2' for the first time (and how Kail battled him over letting their kids film with him.)
He also discussed his feelings on Kail blabbing to her fans about his life, and reacted when one person brought up the fact that he keeps impregnating women. (As The Ashley previously reported, Chris welcomed his third child in late 2021– a baby named Trew— with a woman he hasn't publicly identified.)
If you don't have 30 minutes or so to waste listening to Chris mumble, The Ashley has broken down what Chris revealed in the Live chat below!
On what his relationship with Kail was like: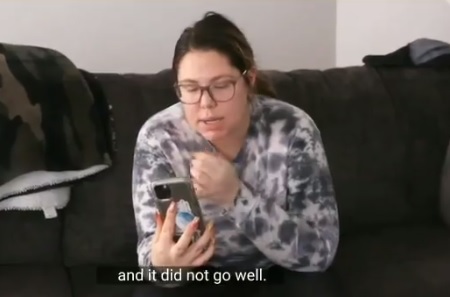 When a follower called his, um, dealings with Kail a "relationship," Chris corrected her, stating that they were never really together.
"I don't even know if I could call it dating. I'm not being disrespectful," he said. "If you go back to what [Kail] said multiple times, [she] has called my situation an 'entanglement.' [She has] called it a situation. Just bein' honest."
On Kail not letting him film their sons for the show & whether his new baby Trew will be on 'Teen Mom 2':
View this post on Instagram
Chris stated that he was upset when Kail told him that he couldn't film with their sons Lux and Creed for 'Teen Mom 2'
"I'm thinking that I could film my kids on TV but then the mom [Kail] was like, 'No, you can't film the kids on TV," he said. "Then I reached out to the people, I was like, 'Is that true? I can't do that?' and then they was like, 'Oh, we don't care' is essentially what they told me."
As for his youngest son–Trew, Chris says he won't be making any appearances on 'Teen Mom 2' anytime soon.
"No, Trew will not be on the show, even though I had the opportunity to put him on the show," Chris said. "Me and [Trew's] mom both agreed not to. Actually, his mom and him were both asked to be on the show."
On Kail blabbing to her fans about his new baby and other milestones: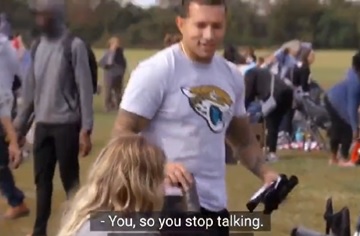 Chris then covered the topic of Kail telling her fans things about him without his permission. (As you may remember, it was Kail who broke the news publicly that Chris was expecting his third child with another woman. Kail also revealed that Chris' baby was a boy.)
"Ain't that crazy? Nothing y'all have ever heard about me came from me…I ain't tell y'all I was having a baby. I ain't tell y'all I got arrested for domestic violence [against Kail]. ..Ain't it crazy that the stuff y'all found out came from people who claimed they 'loved me.' Ain't that crazy that you get hurt the most by the people who claim they love you?"
(Chris isn't being totally honest here, though. It was actually Chris who blurted out that Creed was a boy and that he was the father. Back in February 2020, Kail hadn't yet revealed either pieces of info, but Chris announced it on Instagram Live. This was just months after Chris attempted to legally give up his rights to Lux in court.)
Anyway, when someone in the comments stated that Kail had a right to tell people about Chris' life, he asked, "Was I having a baby with her? Was Trew her baby? No. She's not involved in that. It wasn't her business…no matter how you try to play it out, it don't matter if Lux is his brother, Trew's his brother, it wasn't her business."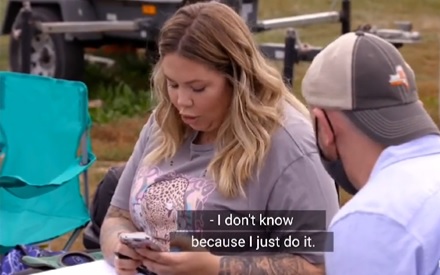 When someone brought up the fact that Chris' aunt blabbed the news of Kail's pregnancy with Creed, he addressed it.
"I told you straight-up that my aunt did it," he said. "When that happened, did I say, 'Oh that was the right move to do?' or did I have [Kail's] back when that s**t happened? I had my baby mama's back when that happened."
On his continuing to get women pregnant: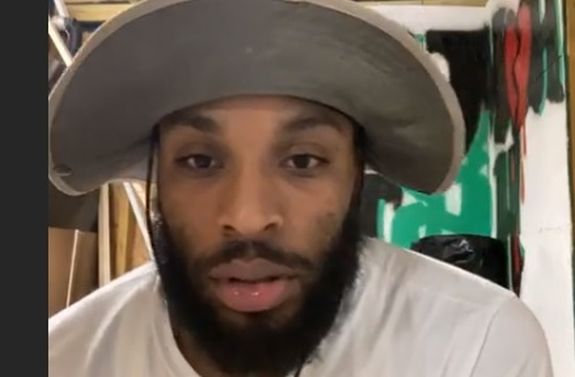 Chris didn't deny that he was gifted in his abilities to knock women up. However, he insists Kail and his second baby mama wanted him to sperminate them.
"Actually, these women wanted to get impregnated by me!" he said. "If you want the facts! What are you talking about? I ain't wanna impregnate no one! These women wanted me to impregnate them. They wanted my…nah."
RELATED STORY: Kail Lowry Breaks Her Silence On Her Baby Daddy Chris Lopez Chopping Off Their Son Creed's Curls; Chris Defends Himself on His Podcast
(Photos: Instagram; MTV)