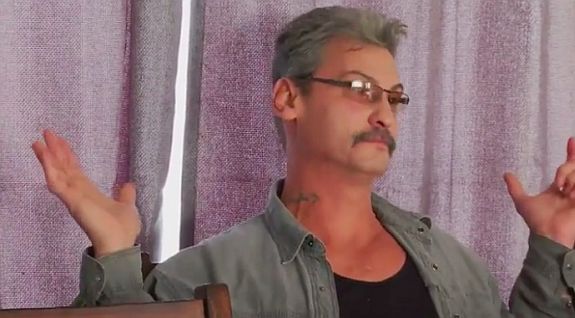 From getting into a toxic relationship to getting angry at Kardashians, the stars of the 'Teen Mom' franchise (both past and present) have been keeping themselves busy lately! In an effort to keep you up-to-date on the latest Teen Mom OG and Teen Mom 2 news, The Ashley brings you the Teen Mom News Pile.
Here are some of the major (and minor but interesting) 'Teen Mom'-related things that have happened over the last week or so…
Tyler Baltierra Gives an Update On His Dad Butch's Current Life & Sobriety Status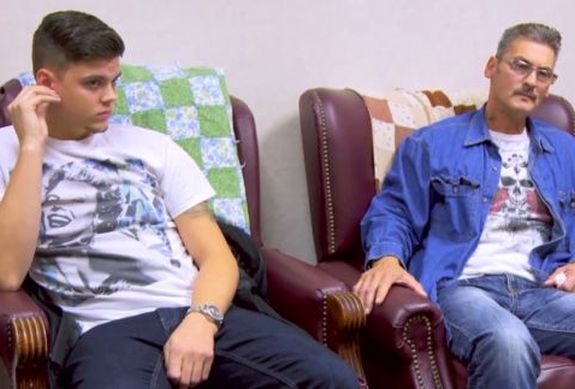 Butch Baltierra hasn't been seen for several seasons on 'Teen Mom OG,' but his son, Tyler, recently went on Kail Lowry's new podcast, Barely Famous, to give fans an update on what Butch has been up to.
As The Ashley has previously reported, Butch relapsed on his sobriety in 2019. The Ashley's behind-the-scenes sources reported back then that Butch told Dr. Drew Pinsky off-camera during a Reunion taping that he was sober, but "was done 'working the program' [of Alcoholics Anonymous and Narcotics Anonymous] and said he's doing sobriety 'his' way."
In June 2020, The Ashley broke the news that Butch had been arrested. Sadly, it doesn't appear that Butch has gotten his sobriety back on track. According to Tyler, though, Butch has gotten himself a sorta sugar mama.
"I talked to him like a month ago," Tyler said of his dad. "He is in Texas, with some crazy chick that he's dating…when he's using he's in this different character mode that I can only deal with so much.
"I think he is [using drugs], based on my knowledge of him and everything, yeah for sure."
Tyler said that Butch's new lady friend is loaded.
"He's with this chick who has got lots of money, so he's kind of got this endless enabler, really. They're in a toxic—they ain't in a good situation… I've gotten to a point where I've just accepted him. He's an addict. Relapse is part of it."
Jenelle Evans Implies That Kylie Jenner Copied Her Idea To Create An Eyebrow Kit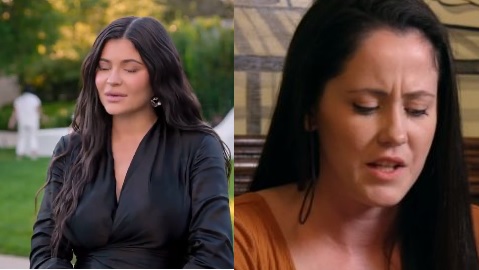 Jenelle's JE Cosmetics line didn't exactly set the world on fire when she released it a few years back, but the fired 'Teen Mom 2' star recently claimed that a certain billionaire Kardashian makeup mogul may have copied her idea to release an eyebrow kit.
No…seriously.
Jenelle recently took to the comment section of a TikTok creator's post to imply that Kylie saw that Jenelle was releasing her JE Cosmetics eyebrow kit (which, as The Ashley has previously reported, were a complete bust the multiple times Jenelle tried to sell them), and released one of her own at the same time.
Jenelle recently left the comments on a TikTok video where a girl (jokingly) states that she feels Kylie is copying her, due to them wearing similar outfits at similar times. (Again, the girl is very clearly joking and does not actually think that Kylie is stealing her wardrobe ideas.)
Anyway, Jenelle decided to comment to let the girl know that she actually does feel that Kylie was stealing ideas from her.
"Funny story…when I came out with my eyebrow kit back in 2019…[Kylie] pushed her eyebrow products and released them THE SAME TIME," Jenelle wrote.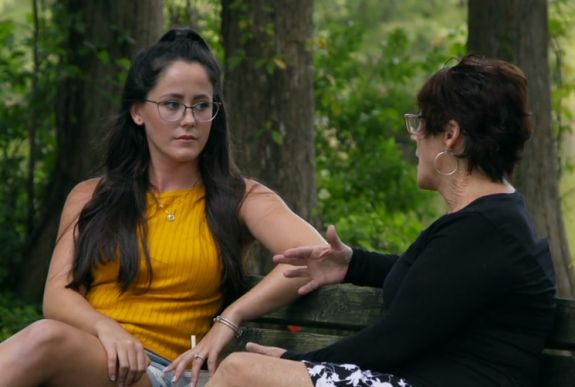 "Look up when her eyebrow products came out and when mine did," she added.
When someone mentioned to Jenelle that, again, this video was a joke, Jenelle made it clear that she wasn't kidding.
"Mine isn't a joke," she wrote.
Just to remind everyone, Kylie's makeup line, Kylie Cosmetics, was valued at $900 million in 2019. JE Cosmetics, on the other hand, never seem to bring in much dough for Jenelle. It was discovered the Jenelle had sold only about 150 kits in the months after the "big" launch.
Jenelle was constantly dealing with negative online reviews of her eyebrow kit, with some customers claiming to have found mold, fibers and other unsavory items in their makeup. By 2021, the company was officially out of business and its business license was dissolved.
'Teen Mom 2' grandma Christy Smith is heading to the slammer.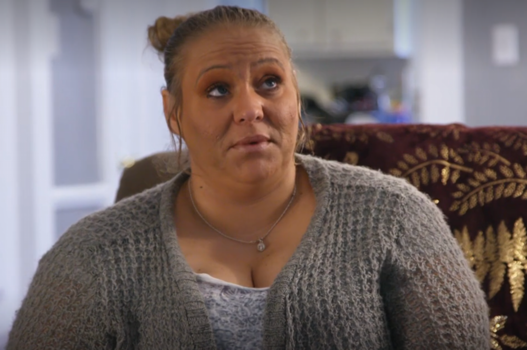 Christy Smith, mother of 'Teen Mom 2' star Jade Cline, will take a break from being an unreliable parent/consumer of MTV-funded meals for a bit, as she recently agreed to spend a whooping 90 days in jail.
According to The Sun, Christy was charged with possession of marijuana and possession of paraphernalia on October 11, 2018, and on September 22 of last year, she accepted a plea deal, agreeing to serve 90 days behind bars.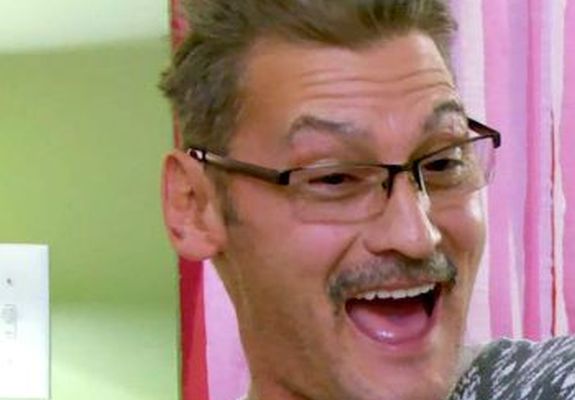 Christy is set to be sentenced later this month, where a judge will accept or deny the agreement. (She has also agreed to pay $585 in fines.)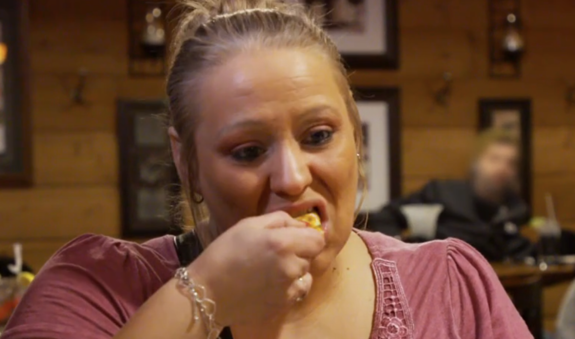 In a preview for the new season of 'Teen Mom 2,' Christy is shown breaking the news of her 90-day stay in the big house, to which Jade notes that Christy is "going to feel very abandoned by people."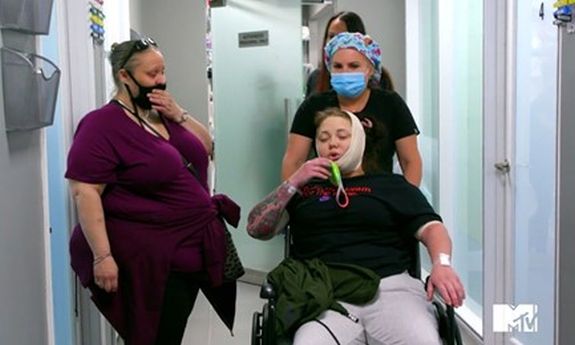 As fans of 'Teen Mom 2' (and Teen Mom: Young and Pregnant) know, Jade's mom and stepdad have struggled with substance abuse for years, with both having been arrested in May 2019 on multiple drug/possession charges. Christy was also arrested in 2014 for possession of cocaine and theft.
Jade is also dealing with her baby daddy Sean Austin's addiction issues in the currently-airing season of 'Teen Mom 2,' with this week's season premiere showing the aspiring rapper entering rehab.
Farrah's sex abuse case against a former California mayor is suspended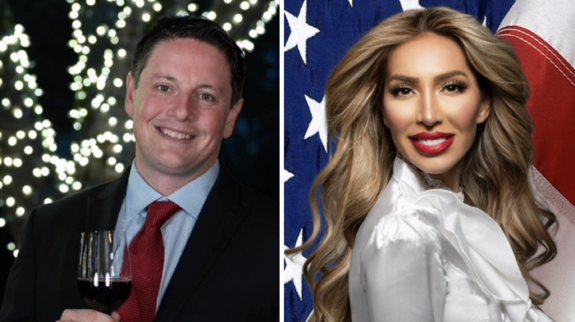 Former 'Teen Mom OG' star and pretend law student Farrah Abraham will not be heading to court anytime soon for her sex abuse case against Dominic Foppoli, former mayor of Windsor, California.
According to The Sun, Farrah's case was put on hold after cops failed to find investigative leads.
"The criminal investigation has been suspended," a Captain for the Palm Beach Police Department told the outlet. "There are no further investigative leads at this time, and no charges have been filed by this agency."
As The Ashley previously told you, Dominic stepped down from his position in May of last year following allegations of sexual assault, abuse and mistreatment by nine women– including Farrah, who accused the mayor of sexual battery using his "hands/feet/teeth" while at a house party in Palm Beach, Florida.
Farrah's assault allegedly occurred in March 2021 when she was visiting the Palm Beach house to attend a charity event for an animal rescue organization called Big Dog Ranch Rescue. Farrah claims that the mayor asked her if she wanted to see the home's guest house, and she didn't remember anything after that until she woke up the next morning, in bed naked with the mayor.
"She had a cut on her foot and had bruising on her leg. Some of the jewelry she had been wearing was broken," the San Francisco Chronicle reported of Farrah's claims.
Farrah later told authorities that she "felt (she) had been raped" in Florida. The mayor was not interviewed, nor were there any witnesses from the party who were willing to come forward. The case was suspended due to a lack of witnesses and the detectives' claims that there was no evidence of physical injuries. Farrah's lawyer, however, claims otherwise, stating that Farrah provided photographic evidence of her alleged injuries, as well as audio and video evidence.
While announcing his resignation, the former mayor declared his innocence, though he did not deny having sexual contact with Farrah or any of the other women who had accused him of sexual assault. (He did, however, claim that all sexual acts were consensual.)
View this post on Instagram
Farrah apparently attended the event with her daughter Sophia, though it is unknown where Sophia was during the time of Farrah's alleged assault.
Farrah is currently in a 28-day treatment program, which she claims is to deal with the trauma of the assault.
To catch up on more recent 'Teen Mom' news, click here!
(Photos: MTV; Instagram; Hulu)