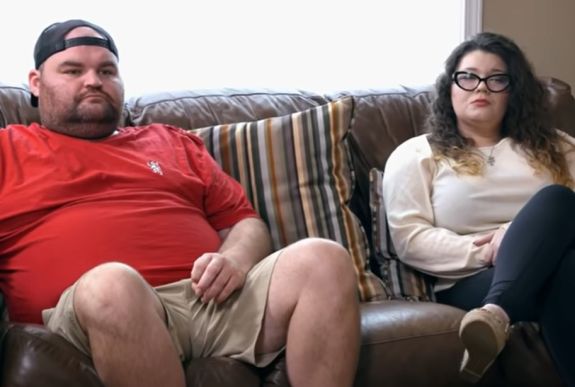 Gary Shirley recently took the stand– to stand up for his baby mama, Amber Portwood.
Amber— who is currently battling her second baby daddy, Andrew Glennon, in a nasty custody battle for their three-year-old son James— was given two thumbs up as a mother by Gary, with whom he shares 13-year-old daughter Leah.
According to The Sun, Gary testified during Amber and Andrew's custody hearing last month that Amber has transformed as a person (and a mother) from the person he dealt with years ago. He also stated that his ex is a devoted mother to James.
"Amber is a different person now than she was with me, and she is a different person than she was even a year and a half ago," Gary told the court in March, according to The Sun.
As 'Teen Mom' fans know, Gary and Amber had a tumultuous relationship, consisting of multiple breakups, physical fights, arrests and more. However, according to Gary, he is proud of the person Amber is today at nearly 31 years old.
"I do notice more positive things. Actually, I am very proud of her. It's a great responsibility that she has," he said.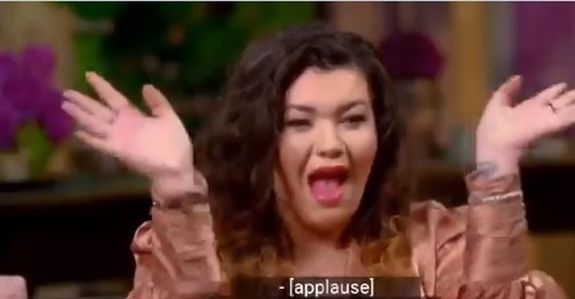 In a recent interview with The Ashley, Amber stated that James is very close to Leah, as well as Gary and his wife Kristina, whom he considers to be his aunt and uncle. On the stand, Gary confirmed this, revealing that Amber and James visit the Shirley home several times a month. Gary testified that Amber is a much better mother to James now than she was to Leah when she was that age.
View this post on Instagram
"It's a different bond with James than she had with Leah," Gary told the court. "Because when Leah was that age, she was in prison and some other things going on with her, and I think that the person she is today is not the person she was then."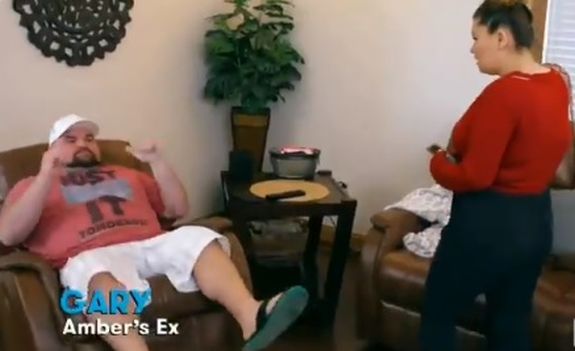 'Teen Mom OG' fans saw that Leah had become estranged from Amber in recent years. (Amber recently told The Ashley that their relationship is much better now, though.) Gary stated that the estrangement may have been caused, in part, by Leah seeing Amber be an active parent to James.
"I think that was a little hard for Leah. That was a hard thing for Leah, seeing how well [Amber and James] get along," he said. "They cuddle, they've made cookies, they play with his toys. In the summer, they go play outside."
Gary testified that he has never seen Amber lose her temper with the three-year-old.
"I've never seen her do anything to James that would concern me," he said. "There's nothing but love there."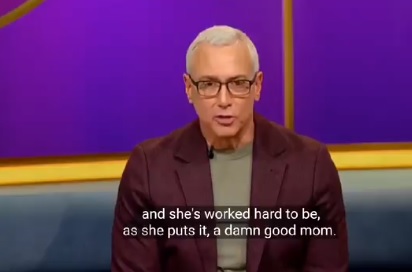 Gary also discussed a possible reason for the change he's seeing in Amber, stating that she is now properly diagnosed and treating her mental health disorders.
"I think a lot of it was she learned how to handle her herself. I don't think she was diagnosed properly for a long time," Gary said. "I'm assuming there was a lot of trial and error to try to pinpoint the issue and taking the meds correctly."
The Ashley previously reported, Andrew recently filed a motion to move home to California with James, allowing Amber only three visits a month with her son, all of which Andrew wants to take place in California. Amber continues to fight to prevent that from happening. Currently, Andrew and James are living in Amber's Indiana home, while Amber rents a house nearby.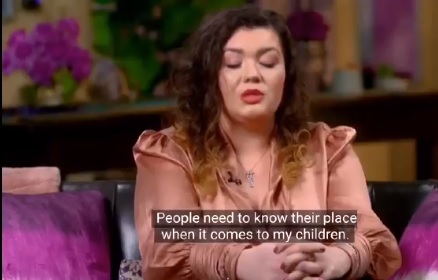 Andrew is also asking Amber to pay him over $125,000 in back child support he says she owes him, as well as $20,000 in legal fees, in addition to weekly child support.
On the stand, Gary testified that, should Andrew be allowed to move James to California, it would damage the bond James has with his sister Leah.
The next hearing in the case has yet to be set.
RELATED STORY: Amber Portwood Fights Back After Ex Andrew Glennon Tells Court He Plans to Move Their Son to California; Only Allowing the 'Teen Mom OG' Star Monthly Visits in California
(Photos: MTV; Instagram)