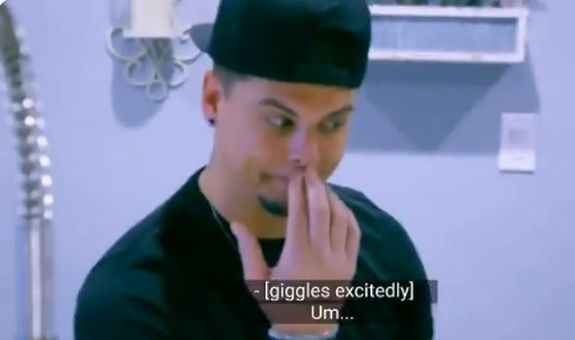 From getting mad about clickbait to getting very personal in online poetry, the stars of the Teen Mom franchise (both past and present) have been keeping themselves busy lately! In an effort to keep you up-to-date on the latest Teen Mom OG, Teen Mom: Young & Pregnant and Teen Mom 2 news, The Ashley brings you the Teen Mom News Pile.
Here are some of the major (and minor but interesting) 'Teen Mom'-related things that have happened over the last week or so…
Jenelle Evans calls out Maci Bookout for posting clickbait about her & defends the fact that she posts clickbait too.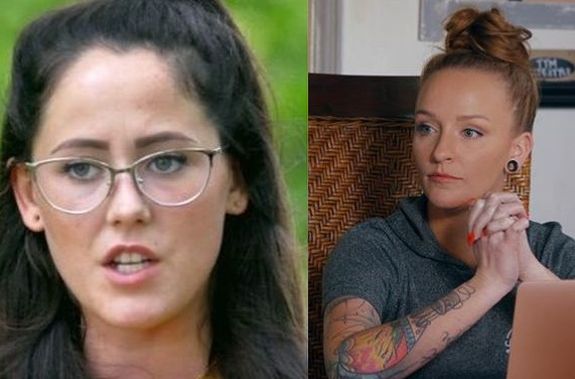 Jenelle is none-too-happy with her former 'Teen Mom' franchise co-star and fellow clickbait distributor, Maci. Earlier this week, Maci (who has been posting nonsense clickbait articles and fake stories to her social media accounts for years) posted an article that had a headline stating that Jenelle's daughter Ensley was "missing."
(Obviously, Ensley was never missing, but the clickbait companies create a headline that is scandalous enough to get people to click into a story. Oftentimes, that story is not even related to the topic of the story they clicked into.)
Anyway, Jenelle– who, mind you, also posts equally misleading clickbait links on her social media accounts— was mad and ready to fill Maci's street with uppercuts after she saw the post about Ensley.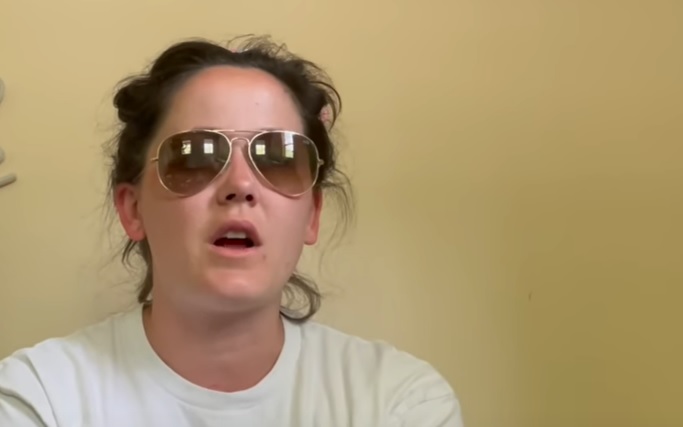 She took to Twitter and Instagram, reposting Maci's clickbait post and writing, "Hey Maci…Fun Fact: My daughter isn't missing."
Hey Maci… Fun Fact: my daughter isn't missing 🙄 https://t.co/8Gaa8aZIWn

— Jenelle Evans (@PBandJenelley_1) July 13, 2022
Of course, Jenelle's followers were quick to point out that The Lady 'o' The Land also posts fake articles about the 'Teen Mom' girls for quick cash, just as Maci does. In a series of tweets— and then Instagram Stories— Jenelle defended her own actions, stating that the clickbait company she works with now is better than the one Maci works with…or something.
"Yeah she works with a company I fired," Jenelle wrote. "I make sure my people aren't posting negative press about the girls. If something is really negative I delete it myself and tell my people not to post things like that…
Yeah she works with a company that I fired. I make sure my people aren't posting negative press about the girls.

If something it really negative I delete it myself and tell my people not to post things like that https://t.co/mnYI4Moymz

— Jenelle Evans (@PBandJenelley_1) July 13, 2022
"[Maci] gets paid to post scandalous things about 'Teen Mom' girls," Jenelle told another person on Twitter. "Mostly everyone gets a check."
(Jenelle is correct here, as the majority of the 'Teen Mom' franchise girls do, in fact, partake in tricking their fans into clicking articles they post so they'll end up getting paid. Currently, Maci and Jenelle, along with Briana DeJesus, Jade Cline, Amber Portwood and the all-time Clickbait Queen, Catelynn Lowell, participate in a clickbait program.)
On Instagram Stories, Jenelle denied that it was hypocritical to call Maci out for posting clickbait about the 'Teen Mom' girls when she does it as well.
"First of all, I know I post clickbait. Second of all, I have a different company that posts clickbait other than Maci and I actually fired the company that Maci posts for," Jenelle said before adding, "Third of all [um?], why are you guys asking me if my daughter's missing if it's like 'Oh, this is just clickbait?' Why do I have to clear up rumors then?"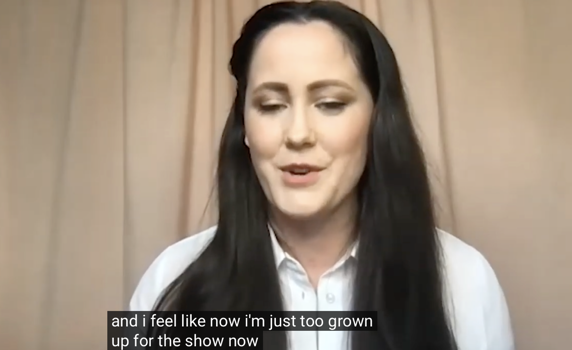 Maci– who is most likely ankle-deep in leather-pocket T-shirts, Bud Light cans and checks from her clickbait company— has not bothered to respond to Jenelle's rants.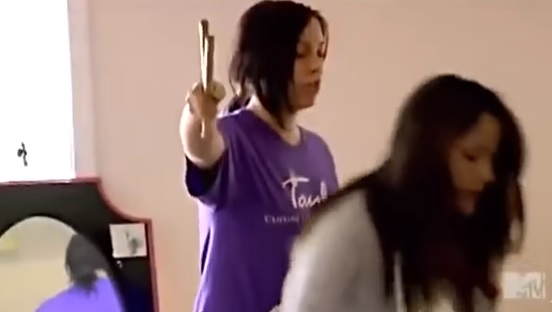 Tyler Baltierra posts a cryptic poem on his wife's website about his "uncomfortable desires."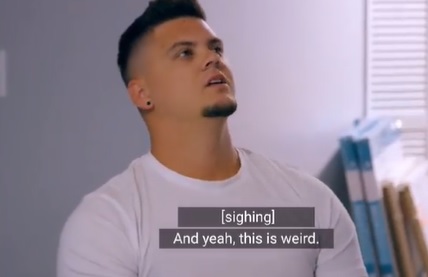 The Cate Magazine website continues to be a treasure trove of odd— and sometimes disturbing— posts.
The website— which is devoted to Catelynn Lowell and her husband Tyler and their family— often includes poetry written by Tyler. The latest poetry offering by Ty is rather cryptic and even a little disturbing, as it indicates that he is pretending to be happy with his life and that his "desires" make him "uncomfortable."
The poem was included in a post from July 12 about learning to help yourself before you help others. In the post, Tyler—who, as 'Teen Mom' fans know, is constantly helping his wife and other assorted family members "get well" mentally and physically— advises readers to put their own needs first.
"It's vital to take care of you first. Listen to you and what you need. Solve your problems and nurture your life because without being stable yourself, how can you continue to be stable for others?"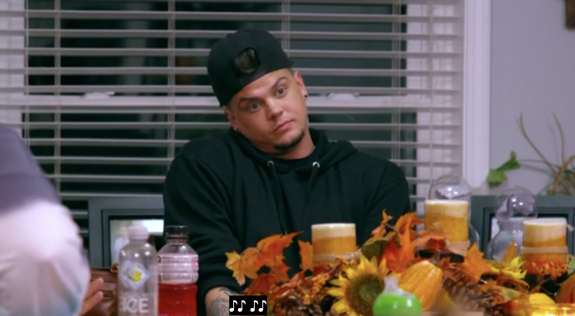 While those sentiments make sense, the poetry (or Eminem-esque song lyrics?) Tyler posted after hints that things may not be going great in his life and that he may be hiding something.
"My brain is not normal/ my thoughts aren't desirable and my desires are uncomfortable/
they may all be relatable/ But man they're despicable/ I'm so sick of being difficult!
I'm sick of pretending I'm happy & fighting these emotions/ that I need to start accepting
it's f**king pitiful!"
While Tyler doesn't go in into detail about what "emotions" he is currently fighting, he does admit in the poem that he is trying to put himself first.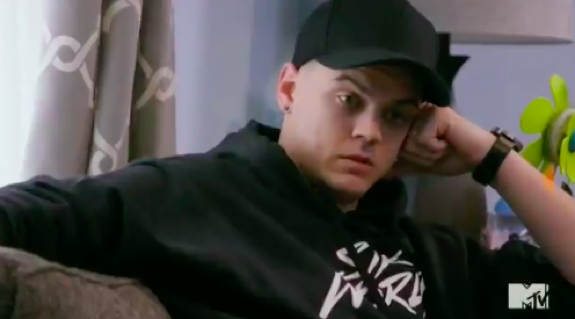 "I'm always putting everyone else ahead of me but yet they don't seem to see that I refuse to sacrifice for the one person that truly matters which is me…/So don't put everyone else ahead of the truth, that realizing the most important one is you if you ever want to win…"
Brianna Jaramillo says she regrets going on 'Young & Pregnant' & insists she's not a lazy mooch.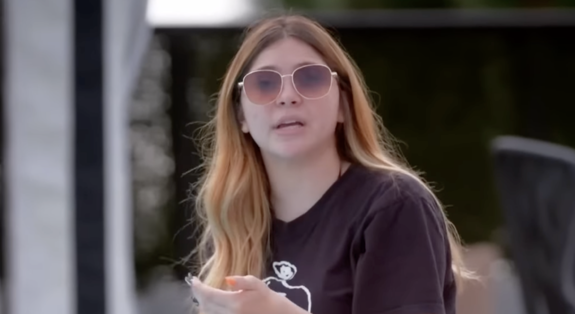 Just a week after some of her 'Teen Mom: Young & Pregnant' co-stars insisted that they have no regrets about their decision to air their dirty laundry on MTV, Brianna stated that she doesn't feel the same way.
During an Instagram Q & A session with fans this week, Brianna was asked if she regrets appearing on TV. Brianna admitted that she did, in fact, regret her decision to put her life on TV.
"I'm not gonna lie, sometimes [I do regret it], yes," Brianna wrote. "I feel like a lot of people think I'm lazy and mooch off my mom when, realistically, I work hard. I have a job outside the show. I work for everything I have for me and [my son] Braeson."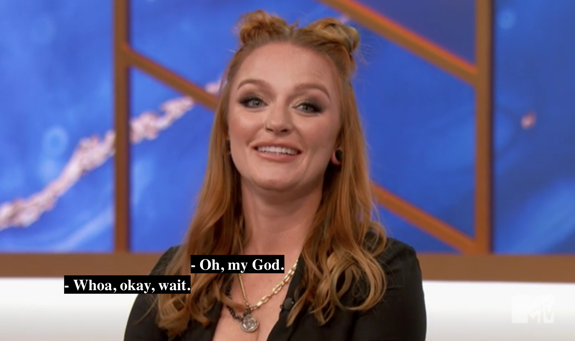 Brianna— who recently moved out of her mother's home and into her own place— admitted that her mother does help her, but for the most part "I'm still a single parent doing this s**t by myself financially and physically."
Brianna said that she's tired of hearing the show's fans single her out as the "worst" 'Young & Pregnant' girl.
"I have been working so hard to better myself and my life to provide the best for Braeson and somehow I'm always the worst one on the show because I was rude to my mom," she wrote, adding, "It sucks to constantly be judged when I'm doing my best everyday."
Vee Torres announces that there will be no more Jo Rivera spawn shooting out of her.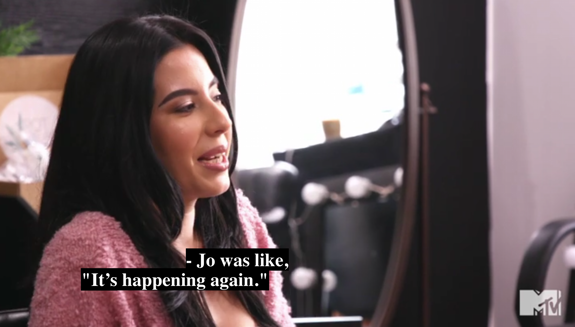 There will be no more kids slippin' and slidin' down Vee Torres' baby chute.
Vee– who is the wife of 'Teen Mom 2' dad Jo Rivera— announced on her Vibin' & Kinda Thrivin' podcast recently that she has closed down her baby-makin' shop after one child. (Jo and Vee share daughter Vivi and Jo shares son Isaac with Kail Lowry.)
During the podcast, Vee stated that her family has been hoping the couple will announce that Vee is pregnant again, and that they even assumed that she and Jo bought their new house because they thought Vee was pregnant.
"They immediately thought I was pregnant, I was like, can you all get that out of your f**king mind, it's never gonna happen. Not happening, not interested, not a thing over here," she said.
Although Vee is done having kids, her Baby Mamas No Drama podcasting pal, Kail, may not be. Kail recently stated that she is considering getting her tubes tied…if she doesn't get knocked up by her current live-in boyfriend Elijah Scott first.
To catch up on more recent 'Teen Mom' news, click here!
(Photos: Twitter; Instagram; MTV)