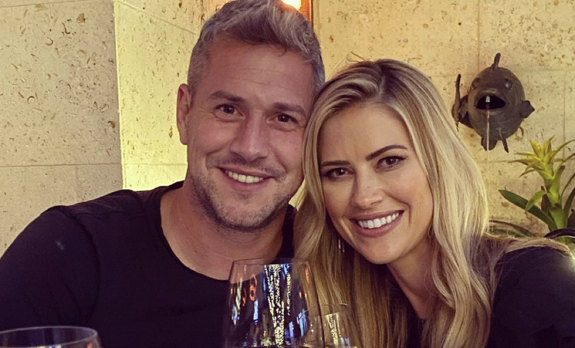 Ant Anstead has a bone to pick with ex-wife Christina Haack El Moussa Anstead Hall regarding the HGTV star using their three-year-old son Hudson's image on TV and in paid social media gigs. In newly filed court documents, Ant accused Christina of exploiting Hudson in promos, something Christina went on to deny.
As The Ashley previously reported, Ant and Christina divorced in 2020 after less than two years of marriage; they welcomed son Hudson in September 2019.
Following their split, Ant and Christina have been involved in an ongoing custody battle and back in May, Ant specifically asked for sole legal custody of the toddler– which was denied by the court– or "for an order restraining both Christina (and me) from using Hudson or Hudson's likeness or image" in any commercial, social media paid promotion or television/streaming program without advanced consent of both parents in writing.
According to court documents recently obtained by In Touch Weekly, Ant filed a declaration this week claiming that while "a lot has been resolved without the need of court intervention," one issue between he and Christina remains unresolved: "whether or not it is in Hudson's best interest to have his name, image, and likeness exploited in commercials and he be compelled to appear on Christina's 'reality TV' shows."
Ant alleges his ex-wife has "already exploited" Hudson in multiple paid promotions on social media, and he is concerned that additional footage of the toddler will be used going forward.
(While Christina's long-running HGTV series Flip or Flop–- which she co-hosted with ex-husband Tarek El Moussa–- has ended, Christina remains a fixture on the network through her Christina On The Coast series. She's also set to appear in new six-episode docuseries, Christina In The Country, alongside her new husband, Josh Hall.)
Ant noted in court documents that he hopes any funds Christina has received through paid posts in which Hudson appears "will be diverted into Hudson's savings account."
As for Hudson making appearances on Ant's social media page, Ant argued these posts are "organic" and capture "normal family activities." Ant said in his posts, Hudson is not "subjected to the stress of film set chaos and the natural pressure to perform," though he did note that the "vast majority" of posts on Christina's social media page featuring Hudson depict the same.
Still, Ant claimed it is not in Hudson's best interest to be "exploited" as a spokesperson, model or ambassador for any products or social media campaigns, nor should the toddler be in a "TV production environment," even if filming takes place in Christina's home.
"It is my goal to ensure Hudson is allowed a childhood that is joyful, healthy and natural, with as few stresses as possible, and this should be prioritized above creating commercial opportunity and content," he added. "One of my many fears of Hudson being forced to film reality TV is the possibility that public ridicule over seemingly benign content becomes insurmountably humiliating."
Ant went on to cite the May 2022 suicide of 16-year-old former Toddlers and Tiaras star Kailia Posey as a cautionary tale, urging courts to "review the recent and tragic case"– noting the "defining embarrassing meme" of Kailia from her appearance on the TLC show that went viral.
Christina has responded to Ant's claims, denying that she has ever exploited Hudson.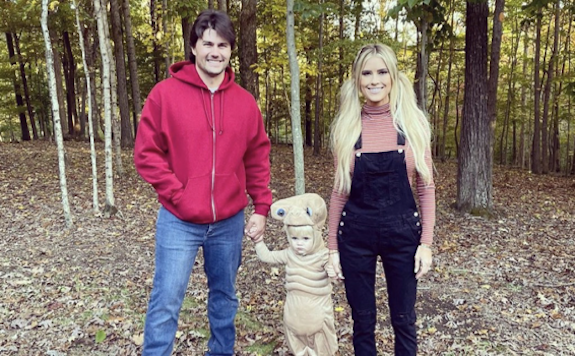 "He appeared in a few of my own Instagram ads that each took less than five minutes to film," a rep for Christina told In Touch. "I have all the footage and they were all fun activities that he enjoyed doing, such as playing with toys or making cookies. These were organic moments in Hudson's eyes. Nothing was forced and they were filmed with a cell phone, not a production team."
Christina also argued that Ant had no problem with Hudson appearing on-camera prior to their split, and even accused Ant of having "repeatedly asked his ex-wife to allow his older kids to film" with them, though his ex-wife did not want their kids to appear on-camera. (Ant shares two children, ages 18 and 16, with ex-wife Louise Anstead.)
Christina also called out Ant for allegedly tagging his personal business in posts featuring their son.
"It is Ant who insists that he be able to use Hudson in social media posts to promote the post and expand its 'organic' reach," Christina's rep noted.
RELATED STORY: Tarek El Moussa & Heather Rae Young Are Expecting Their First Child Together, Months Before Their Scheduled IVF Embryo Transfer
(Photos: Instagram)