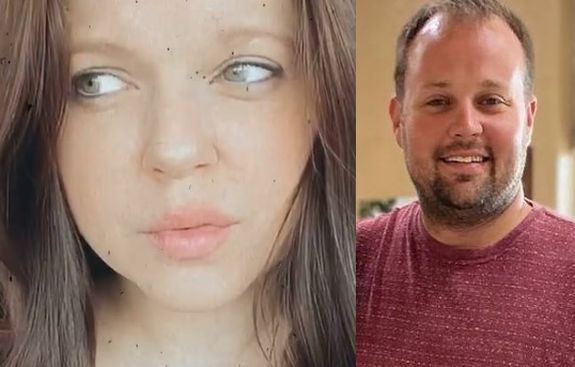 Disgraced 19 Kids and Counting star Josh Duggar is currently serving time in prison for possessing child sex abuse materials (CSAM), but his cousin Amy Duggar King says she's still troubled by a conversation she and Josh had years before his arrest.
While unrelated to Josh's 2021 arrest, it was revealed in 2015 that Josh had allegedly molested five girls–- including four of his younger sisters-– during his teenage years.
Amy recently told The Sun that she once asked Josh why he never "[tried] anything" with her, to which Josh allegedly told her he knew she would've physically retaliated and/or told on him.
"Josh told me a long time ago, when I asked him why he tried it with the other girls and not me, I asked him, 'Why did you never try anything with me?'" Amy recalled. "And he said, 'Because I knew you would've kicked my ass.'"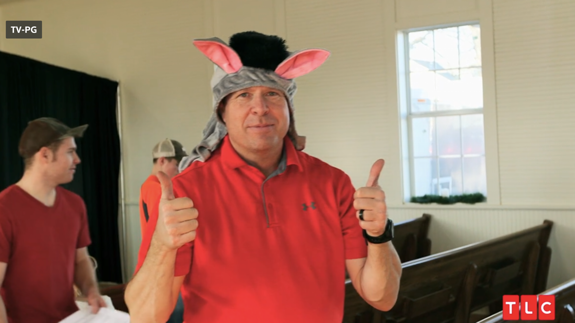 Amy said she told Josh he was correct–- she "would've kicked [his] ass"–- and though the alleged conversation happened years earlier, Amy said Josh's response still makes her uneasy.
"I was shocked first of all that he cussed," she said. "[But] it shows he knew who to target, people who were weaker and who were going to be too scared to say anything.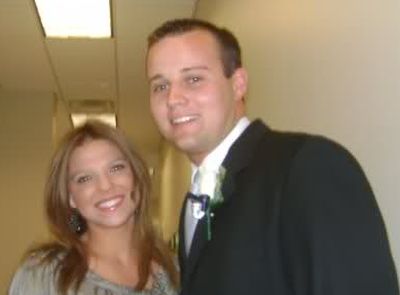 "And it's so messed up, so screwed up-– but he knew that," Amy added. "I would've kicked his ass and it would not have been a hidden thing. But it's so sad and messed up that it did happen."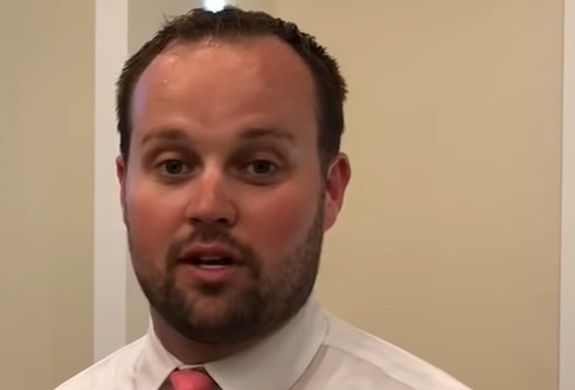 While Josh never faced any charges related to the allegations involving the five victims, the Duggar family's TLC series "19 Kids and Counting" was canceled as a result of the scandal. The family–- sans Josh–- went on to appear on the spinoff Counting On, though the series was canceled in June 2021 due to Josh's arrest and legal issues.
Amy has continued to vocalize her disgust for Josh following his arrest and subsequent conviction, even speaking out against Josh's wife Anna (as well as her aunt Michelle Duggar) in May for not protecting the seven children she and Josh share. Amy also posted an open letter to Anna, imploring her to leave her felonious Fundie husband in order to ensure her children's safety in the future.
In her recent interview with The Sun, Amy said her imprisoned cousin was once considered the "Golden Boy" of the Duggar family, but now the public has seen his "true identity."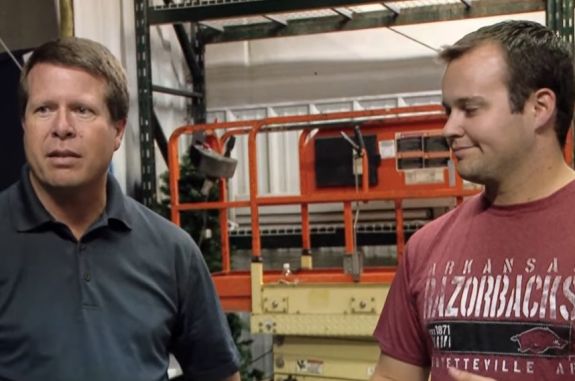 "[But] you can only fake that for so long before your true identity and who you really are, and your true character comes out," she said. "And he has shown the world who he is, and I don't think there's enough counseling, I don't think there's enough love, and I don't think there's enough intervention to help him at this point."
Amy also believes there is more dirt on her cousin out there that has not yet come to light, calling Josh a "lost soul."
"I do think there'll be more to come out and I do think that we'll find out more information and eventually someone will talk or someone will spill something," she said. "I believe he is a lost soul, but his soul does matter. I hope he has a radical change in his life, but no one can do that for him. It has to be his choice."
RELATED STORY: The Duggar Family Tell-All We've Waited For? Jinger Duggar Vuolo's New Book Will Discuss Her Growing Up In "Fear" Of Her Parents' & Religion's Rules
(Photos: Instagram; TLC)