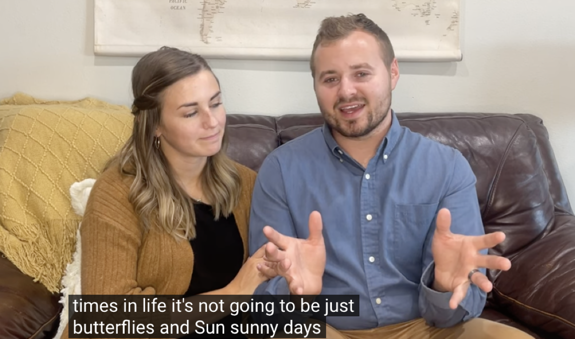 Former Counting On star Jed Duggar took to YouTube on Saturday to address some misconceptions about the Duggar family and to comment on his brother Josh Duggar, who is currently serving 151 months in federal prison for possessing child sex abuse materials (CSAM).
Joining Jed for the fan Q&A was his wife, Katey, with whom Jed welcomed son Truett Oliver in May–- one month after the couple celebrated their first wedding anniversary.
During the Q&A, the couple were asked to address the biggest misconception of their family. Because this question was so obviously directed at Jed, Katey allowed her husband to take the lead.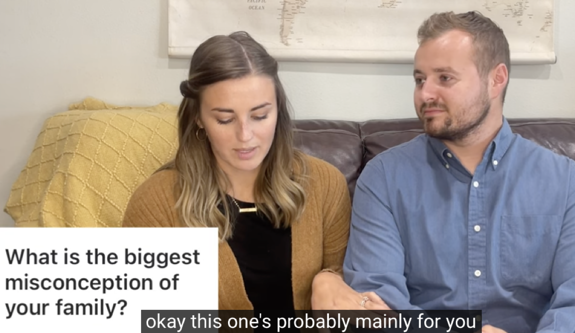 According to Jed, one of the biggest misconceptions is that he is "brainwashed" or controlled by his parents, Jim Bob and Michelle Duggar.
"I am definitely not brainwashed, I have a mind of my own," Jed said.
"So do I," Katey added.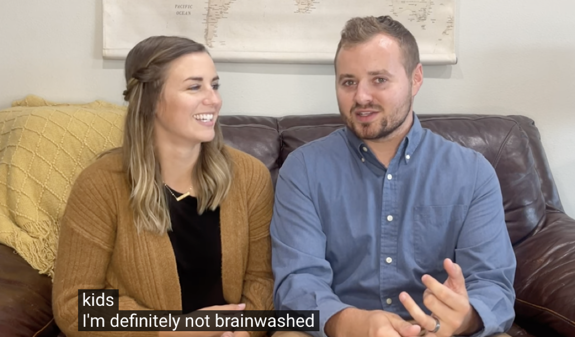 After noting that his "dad even said" he has a mind of his own, Jed went on to talk about his family's ability to work through disagreements with each other, to which he credited his parents.
" … Sometimes we'll have an argument, disagreements, where we'll just talk things out and it's healthy," Jed said. " … My dad is a very humble man. My mom as well, she's just the sweetest thing ever. I've got some amazing parents.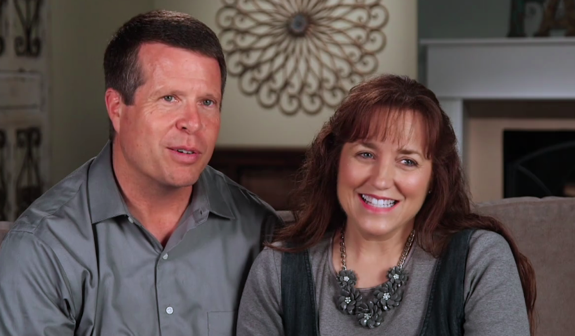 " … They aren't perfect, I know that, but I love them for who they are and so I'm really grateful for my parents," he continued.
Jed admitted his upbringing wasn't perfect either–- something he claims the rest of the world is now getting to see.
"The upbringing that I had, of course it wasn't perfect, and I think a lot of people are seeing that now," he said. "My parents, for a long time, every time they would speak, every time they open their mouths, they would say we're not a perfect family. Now the world, of course, is seeing that."
Fans also asked Jed and Katey how they were dealing with "Josh's situation," to which Jed admitted, "it's been really hard."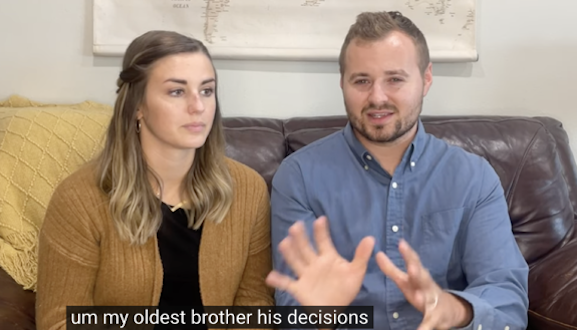 " … Probably one of the hardest things for our family," he said. "Of course, a lot of you have seen, you know, the headlines and all these things … it has saddened us, my older brother and his decisions, things that he's done. It's a very sensitive spot in our family."
Jed said he and Katey are just trying to be there as much as they can, particularly for Josh's wife, Anna, and the couple's children, while also offering support to other Duggar family members.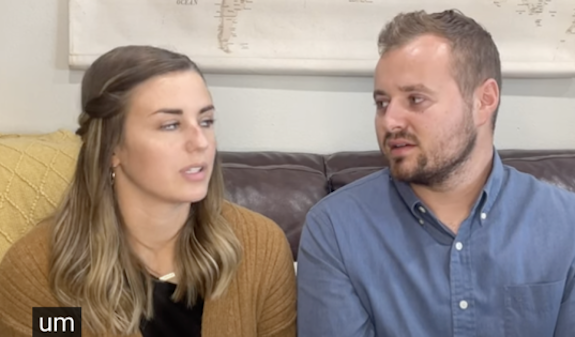 "Just, I think, spending time together as a family is important, too," Jed said. "Talking about things and just being there and being present. I think that's our main purpose right now, is just how can we show love to our family … it's a hard time.
"We're going to go through challenges in life," Jed added.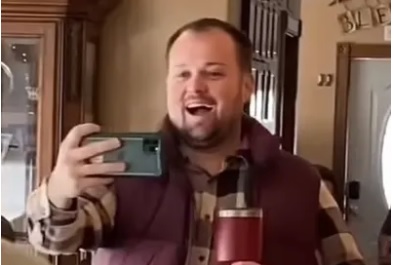 "It's just, I feel, like, a lot of just learning how to deal with those challenges when they come up and having humility," he added.
Jed was also asked if he was relieved to no longer have his family's business on TV. As fans know, the Duggar family's two TLC series—'Counting On' and '19 Kids & Counting'— were cancelled as a direct result of Josh's "situations."
Katey never appeared on either show.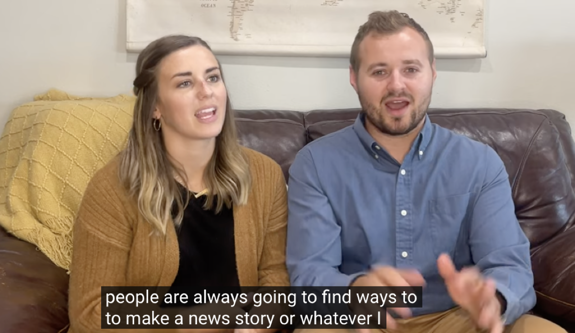 "People are always going to find ways to make a news story or whatever," he said. "I don't know what their intentions are, but I feel like that's going to be there for a while–"
" … because the family business is still out there," Katey noted.
Click here to watch Jed and Katey's full Q&A.
RELATED STORY: Amy Duggar Claims Cousin Josh Duggar Once Revealed To Her Why He Never Touched Her Inappropriately; Amy Says Josh's Victim's Were "Weaker" Than Her
(Photos: YouTube; TLC)