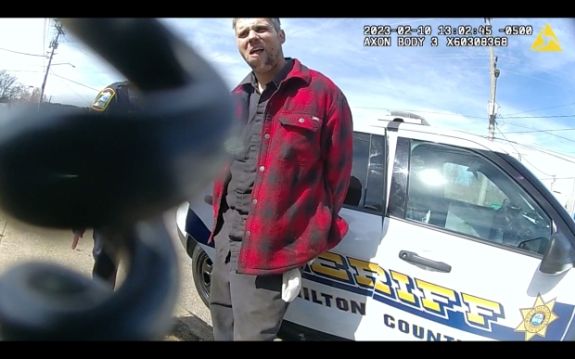 New video has surfaced showing the arrest of Teen Mom OG star Ryan Edwards back in February, when he was picked up by cops for violating a protective order filed against him by his estranged wife, Mackenzie. At the time of his arrest, Ryan was also found to have drugs and drug paraphernalia on him, causing him to get additional charges.
Ryan was initially sentenced to rehab, but chose to leave early. Days later, he was arrested (again) for DUI and drug possession, all charges he will face on Thursday at his court hearing.
On Tuesday, The Sun obtained body cam video showing Ryan being arrested the same day cops went to the Edwards' home, which had been totally trashed. At the time of Ryan's arrest, the 'Teen Mom OG' dad— who was named a suspect in the police incident report—denied having any part in the destruction of his home. His denial can be seen in the video.
"I did not do that. I got evidence. This is crazy. The officer said I can move my stuff out… I've been to my house, I saw what was done to it," Ryan said in the video as he is being handcuffed and led to a waiting cop car.
A cop then asked Ryan who destroyed the home if it wasn't him, and Ryan blamed the guy he thought Mackenzie was dating.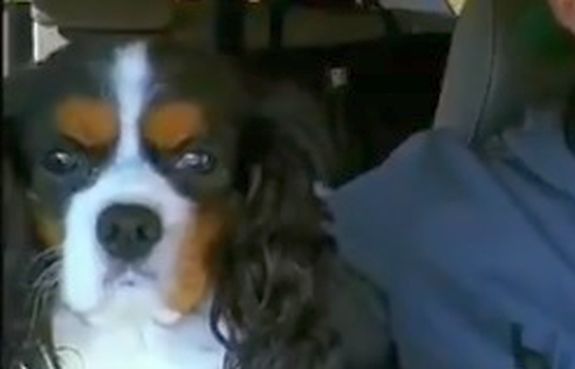 "The person that is with her I guess. I stayed at my parents' house. I left my mom and dad's house. That's what I saw Thursday. It was like that yesterday. I have my camera and SD cards," he said.
"Why would I destroy my own stuff?" Ryan said.
"That's a good question. I've been wondering the same thing," one of the arresting officers responded.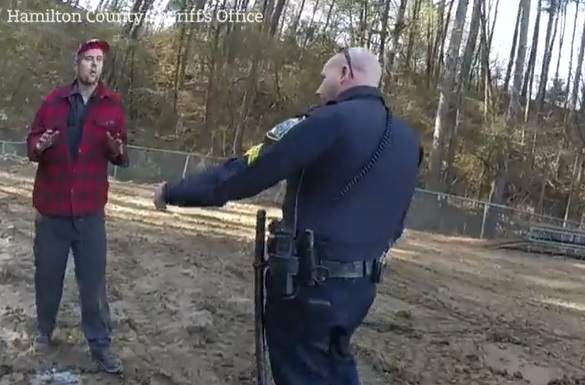 "Do you not think she's lying?" Ryan said. "[Mackenzie] has an order of protection against me. She's called you guys three times. Three times I have not done anything to her."
At one point, one of the officers asks Ryan why he's "so angry" about being arrested, considering he knew there was a warrant out for his arrest, and that he had been instructed to turn himself in but failed to do so.
"You were told you had a warrant and you didn't do anything about it. That's it. OK?" the officer tells Ryan.
The arrest video also shows Ryan being searched. The officer told Ryan she knows he is a "heroin user" and asks him if he has any needles on him. A very annoyed Ryan denied having needles on him and told the female officer— who he had been arguing with— that he doesn't use needles.
The cops then search Ryan's shirt and ask him to take his hat off so it can be searched.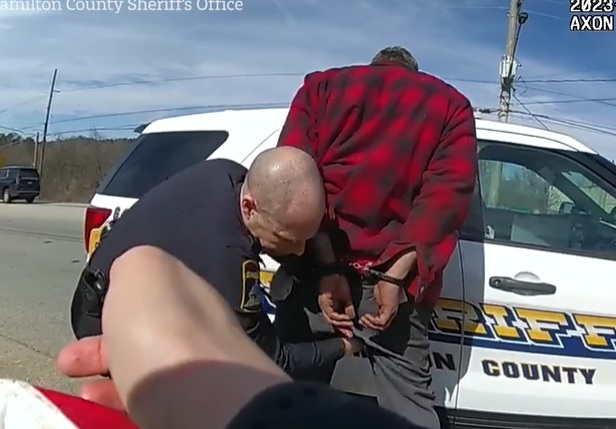 When they attempted to search his pants, Ryan can be heard yelling, "Get off!"
Ryan's boots are then photographed. We can assume it's here that the cops found the white paint that appeared to be the same as the white paint that was used to vandalize the Edwards' home. As The Ashley previously reported, in the police incident report, the officer noted that, "Upon searching Mr. Edwards, I observed white paint on the tops and sides of his boots which appeared to match what I observed on the floor of the Edwards residence."
Once Ryan was placed in the police car, The Sun reports that the cops searched his wallet and found two white substances and drug paraphernalia. When the officers asked Ryan what kind of drugs they were, Ryan stated that he didn't know.
Click here to see the arrest video.
RELATED STORY: Inside Ryan & Mackenzie Edwards' Totally Destroyed Home: New Photos & Video Show Shocking Damage Allegedly Done By 'Teen Mom' Dad
(Photos: MTV; Courtesy of The Sun)