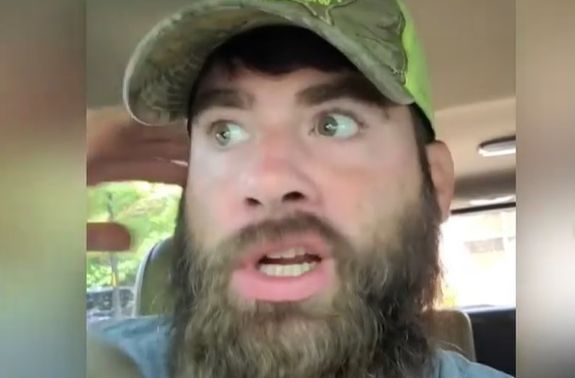 Just when you thought the worst thing that could come out of the swampy waters of The Land would be Jenelle Evans' Only Fans "spicy dump" photo drops, her husband David Eason has dumped something that can only be described as an oozing flesh wound in musical form: his new single "Please Don't Make Me."
Although The Ashley would rather take icepicks to her own ears than listen to David's "song," she has decided to take one for the team and review it. She has even attempted to decipher the lyrics. (Not since the release of Farrah Abraham's 2012 single "Finally Getting Up From Rock Bottom" has The Ashley worked so hard to try to understand what in the holy hell someone was saying in a song.)
Seriously, his rapping style is the musical equivalent to dollar store rice cakes— void of any flavor and hard to digest.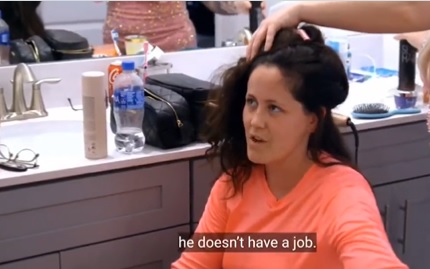 David's musical masterpiece was supposed to drop on Friday; however, the song leaked a day early, essentially robbing Mr. Jenelle Evans of any profits he would have received from curious (and masochistic) early listeners who used Spotify to hear this horrorfest. He and Jenelle are now actively promoting it, surely in hopes that David will earn a pile of nickels, which will allow them to brag that David does contribute to the Eason Family's bank accounts after all. So there.
Let's dig right, shall we? Since The Ashley is fluent in "Farrah Speak," she feels confident that she will be able to decipher the "lyrics" of this rat-trap. (Please note, though, that The Ashley only speaks conversational "Swamp-anese" so her ability to understand what David is trying to mumble in this song may be limited.)
From what The Ashley can tell, Lurch's song is about how he doesn't want to shoot a person who is on his Land, but they're making him. (We can assume this could be an ode to Nugget, Jenelle's 10-lb. dog David shot in 2019?)
The Ashley bit the bullet (no pun intended) and listened to the song directly from Spotify so that she could hear it at its "best quality" as opposed to bootlegged versions.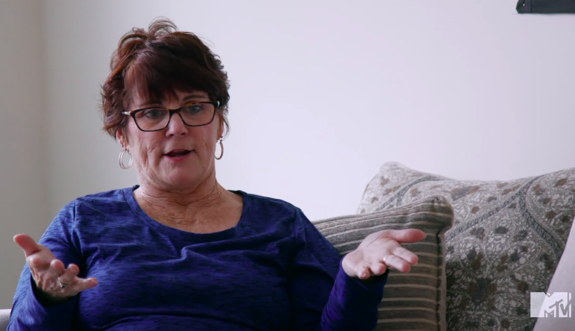 The song starts out with what we can only assume is Jenelle, mashing some keys on Ensley's Cocomelon keyboard toy, as David legit grunts out "Cheee-yah, a bing bang boom boom" and "ba-rat-a-tat-tat!"
The Ashley's first thought was that this had to be a parody. Perhaps a skit for some weird, local Saturday Night Live rip-off show that plays on gas station pump TVs in and around the swamp radius? There's no way two people— even two bumpkins like Jenelle and David— could actually think this was a good way to start off a song?!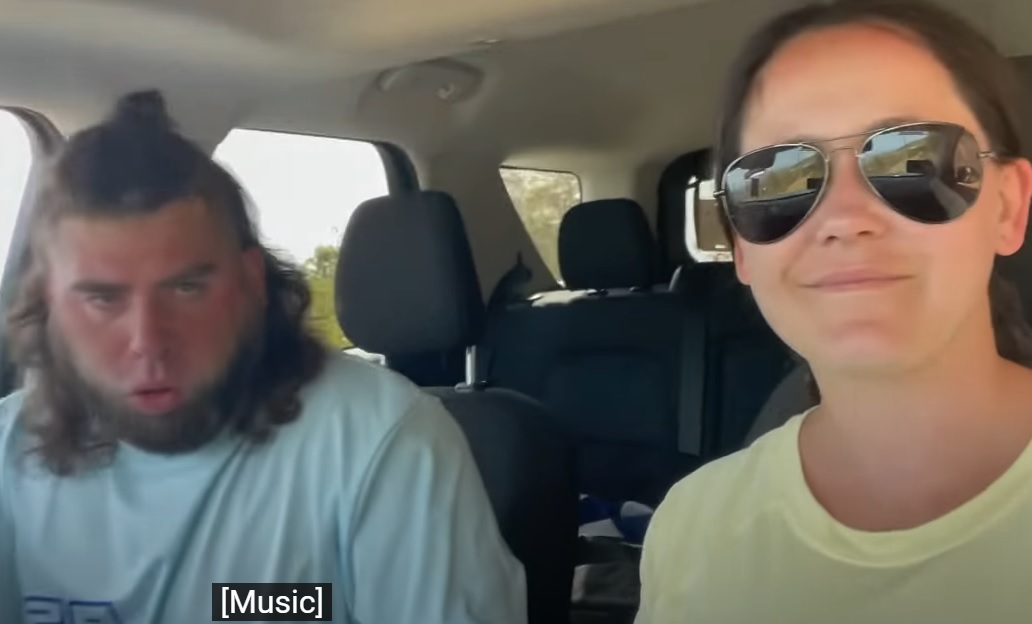 Then comes the "rap." The Ashley puts this in quotes because, essentially, David is just speaking loudly into the mic; there's no flow or rhythm happening here whatsoever. The same speaking voice we heard him using to gaslight people on 'Teen Mom 2' is the same voice we hear on this cockroach-of-a-single.
"Please don't make me cock it/ Please don't make me pop it/ Aim it straight for your locket," David grunts, obviously speaking about using his gun. "Goin' straight for the pocket."
Next, David talks about his bitches…as you do.
"Bitches down on my rocket, bitches down when you're cockin'"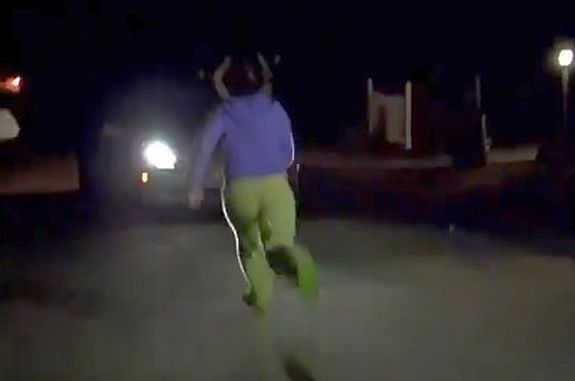 He then mumbles a line that gives us the horrifying mental image of he and Jenelle "doing the sex" in some sort of mobile home.
"If it's rockin' don't come knockin'!"
If that line– and the ensuing mental picture it provides— is not enough to make you want to take an ax to your ears, David then busts out his most flavorless monotone to deliver the next lines.
"If you see me, please don't stop me/ it's detrimental, do you copy?/ Bullets coming you can't stop it/ Shootin' and killin' is the topic/ Keep it rollin' and don't stop it/ Take a picture for your locket."
(Seriously, are locket necklaces back in style over in the Carolina swamplands? Why does he keep mentioning lockets? I'd imagine David wears a locket with an Only Fans photo of Jenelle on one side, and a photo of Jenelle's debit card on the other.)
Anygarbage, David then goes back to talking about "doing sex." (At least that's what The Ashley thinks this part is about; David's marble-mouth garbling gets pretty bad in this part.)
"Tell your girl to put the cock in/ spiteful bitches is the hottest."
David, who has been wearing Pippy Long-Swamping braids for the better part of a year now, then advises his listeners to make sure their hairstyle is in tip-top shape for all the in-the-woods shootouts they might be part of.
"Go get your braids fixed, before your braids is full of sticks/ Out in the woods we get our fix/ Shootin' targets is the s**t/"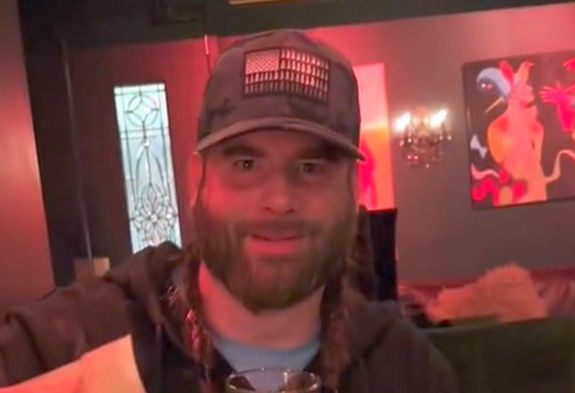 Next, David warns people not to trespass on his Land.
"Don't get your wig split/ Don't come across my f**kin' fence/ There's certain wars you can not win/ Barbed wire on your skiiiiiiin"
He painfully launches into the chorus, sounding out of breath and possibly in need of a throat lozenge. (Remember, putting together this musical ditty is probably the most work David has done since he hooked up with Jenelle years ago.)
The next verse continues to warn folks not to set foot on The Land, threatening to "lurk" and shoot someone before they see him.
"It really ain't worth it/ I know nobody's perfect/ When you see me, I'll be lurkin'; it's too late cuz you'll be jerkin'" / Should have been a little quicker/ It won't stick for the bitches(?)/ Should have did a little research/ Would've been a litter cheaper
"How much is your life?/ Come out and pay the price…"
Nope, nothing creepy about this…nothing at all…
David then reveals that he, as per usual, wants to do as little work as possible.
"Please don't make me shoot twice/ Unless you payin' for these knives"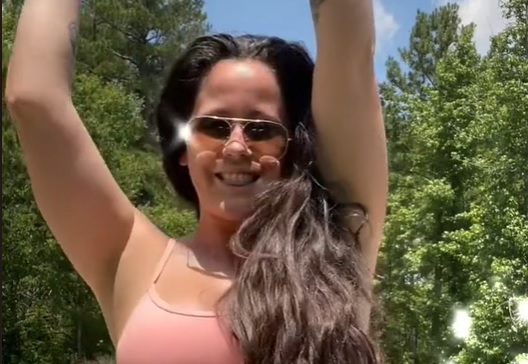 "Can't you see? You must be blind/ What the f**k is on your mind/ The Constitution has been signed/ Bae, your life is on the line"
Then we have to hear David rap about his rockin' trailer and his locket and whatnot again, before getting—mercifully— to the final verse.
"Get in your car and drive/ Can't you see this dermal fire(?)/ Barbed wire 'round your tire/ Gas been leakin' for a mile/ You shoulda stayed ya ass home/ Got yer Mommy on the phone/ Man, too bad yer Dad is gone/ It's OK you'll see 'em soon"
David then calls the person he shot a "sissy" for bleeding…or something. I have no clue.
"Little sissy, baby cryin'/ Go to sleep it's past your time/ Countin' sheeps and countin' knives/ Body leakin' all the time."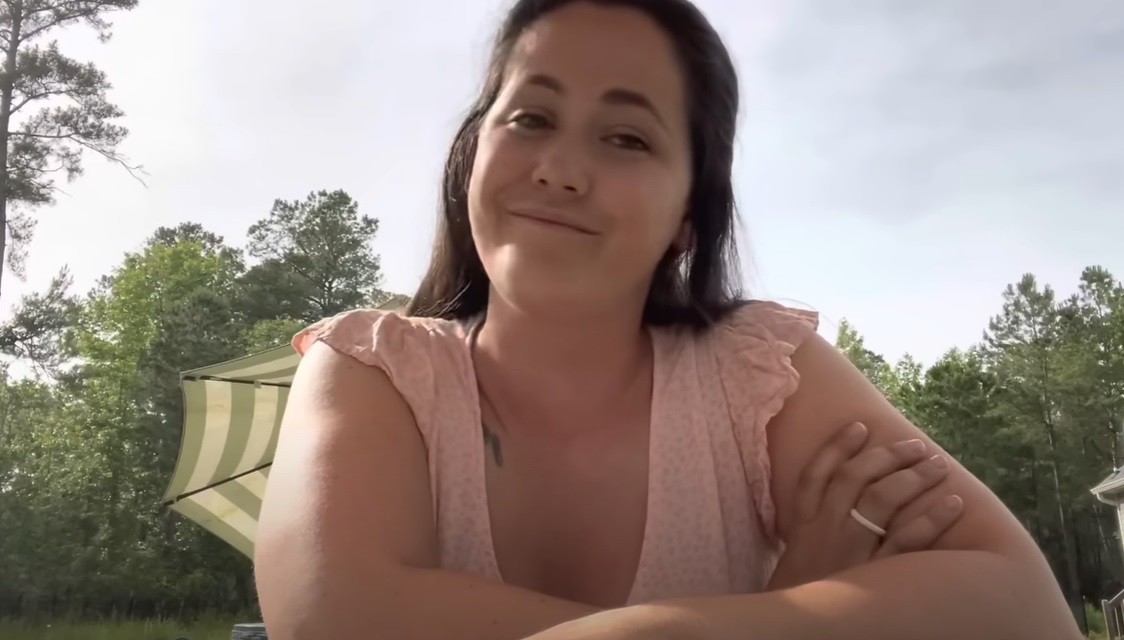 At the end, David issues a final warning to anyone considering entering The Land.
"Next time you see my gate/ Just drive your ass straight/ Because if I see yer f**kin' face, I'm gonna find ya the next dayyyyy."
We then have to relive the clogged-garbage-disposal-of-a-chorus several more times before our eardrums are finally given reprieve.
To date, David has only six "monthly listeners."
Earlier this week, Jenelle bragged that David would "prove himself to y'all" in response to his haters. She told one person on Facebook that David' song is "really good. Like you can jam out in the club or the car to this song!"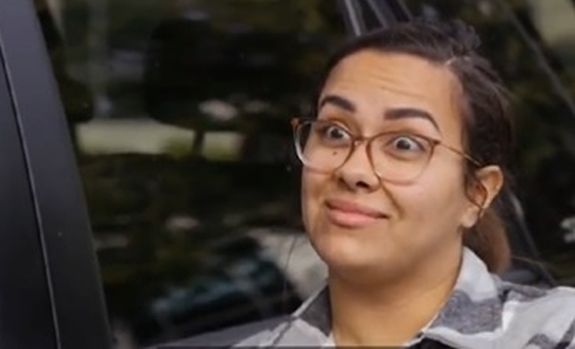 When Jenelle was reminded that— just one month ago— she was ripping David to shreds on Facebook, but is now back to being his biggest fan, Jenelle explained that this song has brought them back together…or something.
"I wanted him to do something with his life and be motivated about it… and he's actually doing it," Jenelle gleefully responded.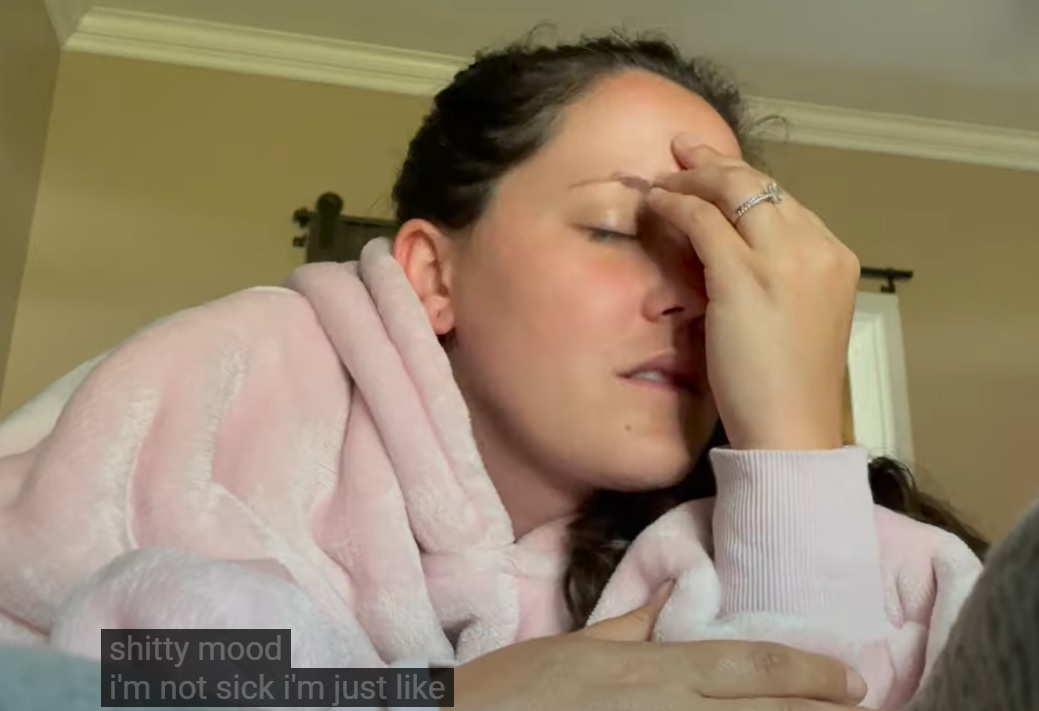 Jenelle also bragged that David made this crap-heap all by himself, out in her She-Shed, with no help.
"He did this in our shed on the laptop," she wrote on Facebook. "What did we 'have to pay for' exactly? Maybe the album artwork because he hired an artist… but that's it. He did the job of like 5 people BY HIMSELF."
The song was produced by Jenelle's newest LLC, Money Hole Records, which is not the same production company that The Ashley told you about back in June.
Bottom line: this song stinks just as bad as you'd expect anything that comes from The Land to stink. Much like David's toenails, it's way too long, and, similar to Jenelle, it lacks any real personality of its own.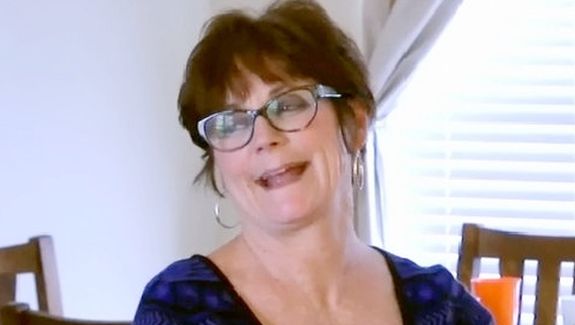 In The Ashley's opinion, David should not quit his day job.
Oh…wait.
You can listen to David's "song" below!
View this post on Instagram
For more of The Ashley's 'Teen Mom' recaps and reviews, click here!
(Photos: MTV; Instagram; YouTube)