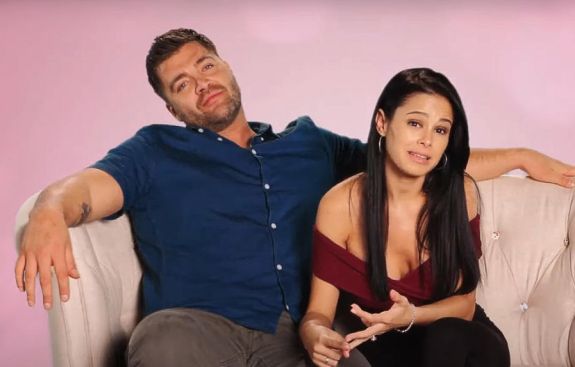 CT Tamburello and his estranged wife Lili Solares have finally found something they can agree on— but the agreement comes after a nasty battle in court over CT's child care plan for their son while he is away filming The Traitors 2.
The Ashley can reveal that Lili— whom The Challenge star filed for divorce from last year— filed an objection in court earlier this month to CT's plan for CJ while he is out of the country filming the reality show 'The Traitors 2.' Lili told the judge that she objected to the boy staying with CT's "distant relative" from Boston while he was away, and was mad that CT refused to tell her where he was going and how long he'd be gone.
Lili asked the judge to allow CJ to stay with her while CT was out of the country filming the show— provided, of course, that CT pay her additional child support to do so.
"The father of my child informed me that he will be leaving town for work," Lili wrote in a court motion filed September 15. "He doesn't want to tell me for how long and/or how many days our child will be under the care of a distant family member he brought from Boston, MA, to care for the minor. This person is not immediate family. I have never met this person before and I don't feel/think it is safe to leave the child with a stranger and ask the neighbor to help."
Lili tells the judge she should get CJ during this time— as well as more child support from CT, since she's caring for the boy during CJ's parenting time.
"Counsel had request father to pay extra child support and leave minor under the care of the mother," she wrote.
At a case management hearing five days later, the exes agreed to some parenting rules in regard to CJ, TMZ reported. They agreed to not record the child with the purpose of interrogating him.
Additionally, CT and Lili can't ask CJ about the other parent during their time with him. When the boy is with one parent, the other parent is allowed two phone calls a day with him, but CJ is allowed to call each parent as much as he likes. (CT has purchased a phone for the boy that will travel with him.)
CT and Lili are also required to keep each other informed on where CJ is spending the night and who they leave him with.
The estranged exes have also reached a temporary agreement on child support, according to TMZ. CT is paying Lili $332 a week when CJ is spending all of his time with her, and $175 a week when the boy is spending his time with his father.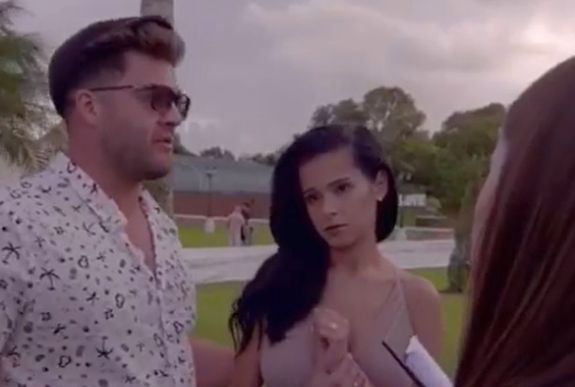 As for the situation regarding CT being out of the country while filming for a period of one to four weeks, CJ will be allowed to stay with Lili during that time.
Lili is receiving an extra $900+ in child support a month during this time.
As The Ashley has previously reported, CT and Lili have been battling in court over CJ, money and their partial property since CT filed for divorce last year.
In her original response to the divorce filing, Lili asked for primary custody of CJ and that she "have the ultimate say over most and/or all decisions over the minor child," as The Ashley previously reported. CT rejected Lili's demands and instead requested they equally share responsibility for the boy in his filing.
Lili also requested "exclusive use" of the family home and truck, and five different types of alimony. She later requested that a judge put the home on the market so she would get her fair share of the proceeds. At the time, Lili claimed through her attorneys that CT out-earned her and that she was "without sufficient funds to support her basic needs," as The Ashley reported.
CT countered in court filings (and on social media) that, not only Lili did have money to support herself, but she also had a new boyfriend who was covering her bills.
"You've been living a secret life…You've been hiding money," CT said in a since-deleted Instagram Live. "Where's all your money? You've been dating a f**king stripper from 'Magic Mike.' And this is the guy who's been paying all your bills for your new place now, because you ain't working. You ain't got a job. You don't got a car because you almost killed yourself."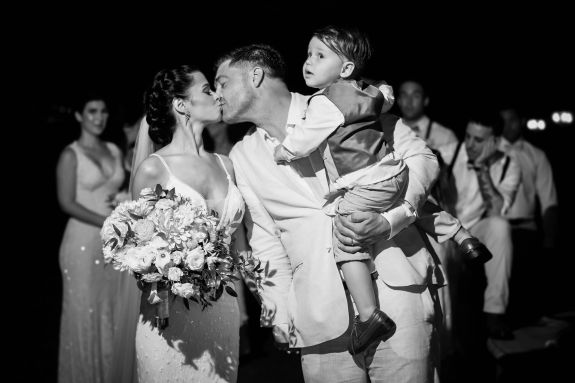 In response to the video, Lili filed an emergency motion to have sole custody of CJ, as The Ashley reported. That request was denied, but the judge did order the exes to refrain from talking about each other or the divorce.
"The Husband, through agreement in open court, shall not discuss, or make public, any intimate details regarding the parties' litigation, settlement negotiations, the minor child, any allegations towards the Wife including defamatory statements about the Wife, in any form, including but not limited to social media posts and/or interviews," the judge ordered, according to court docs.
Lili next requested that CT pay for all of the court expenses regarding their son, arguing that CT is a "reality TV personality, movie actor, and producer who earns a substantial amount of money," while Lili admitted that she lost her job and crashed her car, The Ashley reported.
CT is currently filming 'The Traitors 2' in Scotland. No premiere date for the season have been released yet. (Click here for more info on Season 2!)
(Photos: MTV)