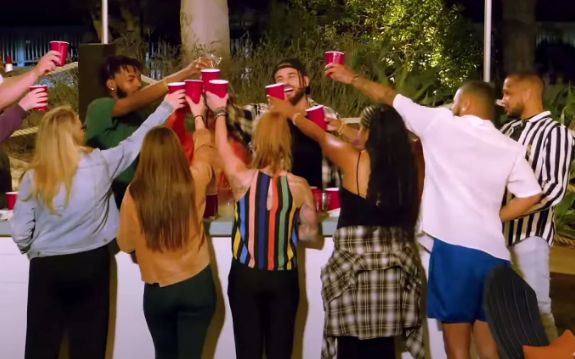 Teen Mom Family Reunion Season 3 is shaping up to be the spin-off's biggest season yet!
As The Ashley previously told you, cast members from Teen Mom OG and Teen Mom 2 are currently filming for 'TMFR' in Colombia. This season's theme is a take on the "Couples Therapy" shows, where the 'Teen Mom' couples can work through their relationship issues…in front of the cameras, naturally.
Last week, The Ashley told you that Jade Cline and Sean Austin; Cheyenne Floyd and Zach Davis; and Cory Wharton and Taylor Selfridge were going to be on the show. Now, The Ashley can reveal more of the cast— including two surprising couples— and more details of all the drama that's happened so far!
The Ashley's sources tell her that Catelynn Lowell and Tyler Baltierra are on the show. Maci Bookout and her husband Taylor McKinney were also there, but have since gone home. (From what The Ashley's sources tell her, production knew Maci and Taylor wouldn't be able to stay the whole time, so their early departure after about a week wasn't surprising. It was surprising, though, that they got Taylor to agree to go, as he usually refuses to do these spin-offs.)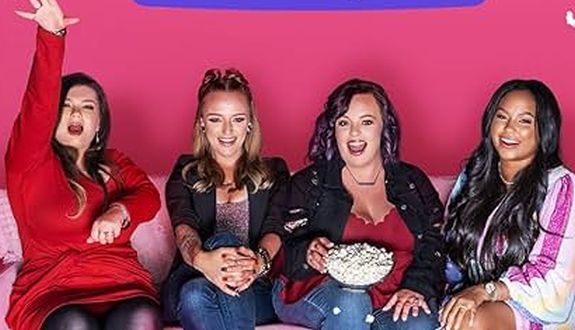 What's even more surprising, though, are two of the other couples that are currently filming. The Ashley hears that Teen Mom: Young & Pregnant star Kayla Sessler is part of this cast but….she is not there with her baby daddy Luke Davis.
"Kayla is there with Ryan [Leigh], her ex-boyfriend," the source said. "She's been dating him on the down-low for months."
Fans will also be very surprised to see another couple: Mackenzie McKee and her new beau, Khessy Hall.
As fans know, Mack was booted from 'Teen Mom OG' years ago, but no one actually told her she was no longer on the show. Mackenzie has been very outspoken in the years since about how poorly she was treated by the producers and MTV, so it's rather surprising to see her back on a 'Teen Mom' show.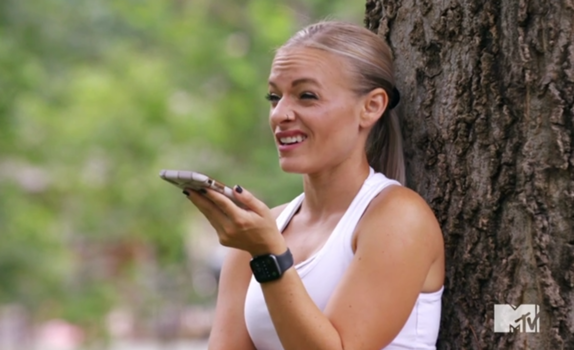 Although Mackenzie and Cheyenne have had a long-standing feud (which you can read about here), The Ashley hears that the girls are "cordial" to one another, at least for now. (As fans may remember, Mackenzie also had an online feud with Kayla a while back, as well as Maci.)
While Mack and Cheyenne are currently cordial, The Ashley's source tells her that "Mackenzie is rubbing a lot of people the wrong way."
"She kind of brings the drama with her," the source added.
Speaking of drama, The Ashley can also reveal that one 'Teen Mom' couple was booted before they ever made it into the cast house!
"Ashley and Bar were in Colombia but were put back on a plane to go home before they could even join the group in the house," the source said. "Currently, the reason for them going back home is unknown, and it's not clear if it was their choice or if they were kicked out." (The Ashley will have more info on this soon.)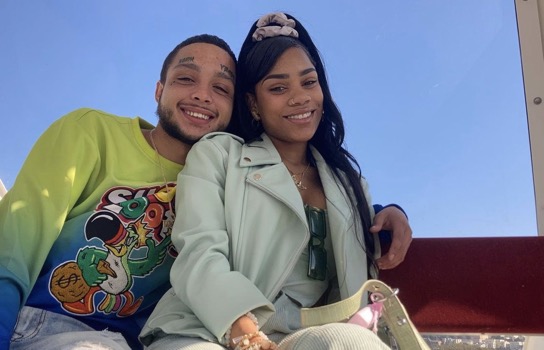 As for what everyone is doing down in Colombia, a second source said the couples are being made to go through therapy sessions, and participating in group activities (similar to those on Marriage Boot Camp: Couple's Edition that were for "building trust.")
"There is also a TON of partying happening down there!" the second source tells The Ashley. "But, so far, no violence!"
The source said that there has been some big news revealed already, though.
"More people are still coming!" the source added.
The Ashley will update this story when more info is available.
RELATED STORY: EXCLUSIVE! More Details of the Upcoming 'Teen Mom' Couples Therapy Show: Cast, Location & More
(Photos: Getty Images;