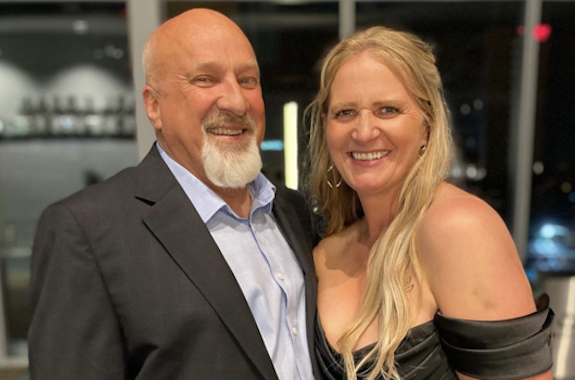 For the first time in her life, Christine Brown is a legally married woman!
The Sister Wives star— who spent more than 20 years in a polygamous (and not legal) marriage to ex Kody Brown— married her fiancé David Woolley on Saturday in Moab, Utah.
People reported that Christine and David said "I do" in front of more than 300 guests, in a short ceremony alongside the Colorado River. Christine was escorted down the aisle by her father and her only son Paedon, while wearing a white wedding gown.
View this post on Instagram
Christine's other kids and grandkids— as well as David's kids and grandkids—were incorporated into the ceremony.
"It's a fairytale," Christine told People. "It's everything I never thought I would have. I get to walk down the aisle to David, him just looking at me the way that he does, it's a dream come true."
After their ceremony, David and Christine were introduced to the crowd as "Mr. and Mrs. Woolley" as Etta James' song "At Last" began to play. (Christine has stated that she plans to change her last name from Brown to Woolley.)
For the reception– which took place in a lit-up tent– guests had a barbecue buffet dinner and cocktails.
The happy wedding day is in stark contrast to the day in 1994 that Christine married Kody. As 'Sister Wives' fans know, Christine was Kody's third wife and the couple had a very small, simple ceremony that Christine later called "sad."
During a 2018 episode of 'Sister Wives,' Christine revealed that she hated her wedding dress— and so did Kody. The ill-fitting white satin gown was made by Christine's mom and she didn't have time to have it fitted so it was baggy on Christine for the wedding.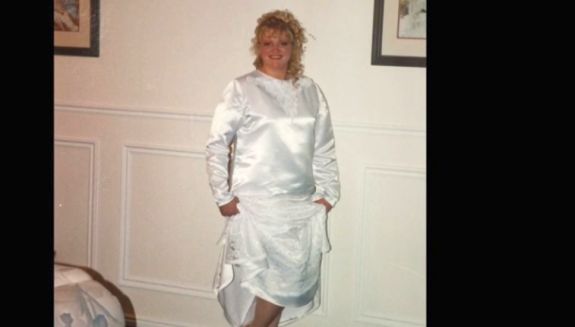 During the same episode, Kody admitted he wasn't excited to marry Christine. (As 'Sister Wives' fans know, Christine left Kody— and polygamy— in 2021.)
According to David, his wedding to Christine would be the wedding she had always hoped to have.
"She wants to be able to wear a white dress and walk down the aisle with her dad," David told People before the wedding. "She never got to do [that] on her first marriage. She wants all the bells and whistles."
"It's true," Christine agreed. "I do want the big white wedding!"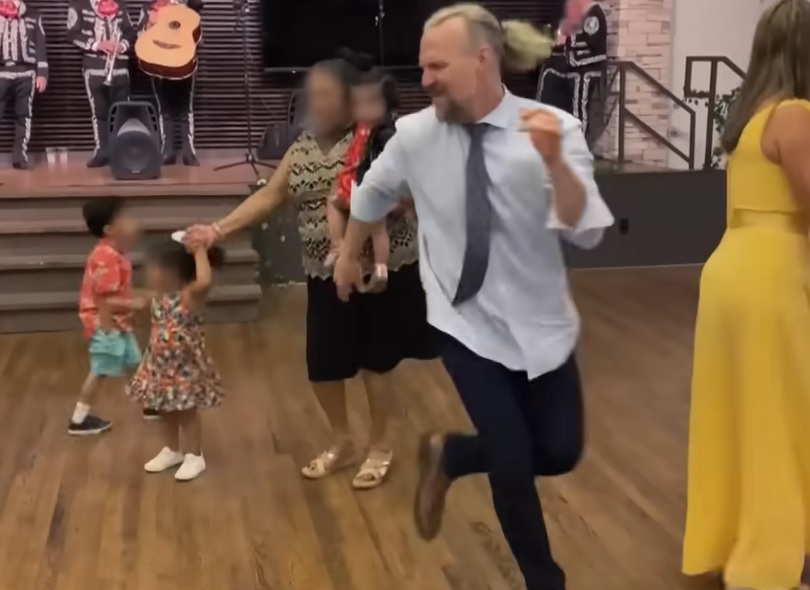 Christine met David–a widower— on a dating site, not long after she moved to Utah after her split from Kody. In April, David proposed to Christine.
"I'm really very lucky, and very happy that someone let her go, because she's a unicorn," David told People.
"David is just home. I feel like wherever we are together, we just create this amazing unity together," Christine added. "We're a solid unit, and whatever goes on around us just doesn't even matter. Being married together just solidifies us together."
It is unknown if Christine and David's wedding was filmed for 'Sister Wives.' It is also unknown whether any of Christine's former sister wives– Janelle, Meri and Robyn— attended the nuptials, though it's almost certain that Janelle did, as she and Christine have remained very close since Christine left Kody.
RELATED STORY: 'Sister Wives' Star Christine Brown Reveals Her Wedding to David Woolley is Weeks Away; Says She Plans to Change Her Last Name