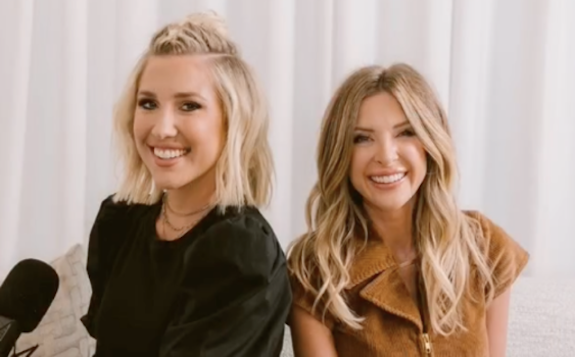 The Chrisley sisters are once again at odds.
Just weeks after Savannah Chrisley was accused of using her older sister, Lindsie Chrisley, as a "punching bag," the former Growing Up Chrisley star is doubling down on her decision to distance herself.
"It is very interesting," Savannah told People of her recent fallout with Lindsie. "I don't do well with constant lies and victim mentality, so I'm good."
"I have realized that as an adult, it's my responsibility to have healthy relationships and cut out unhealthy ones," Savannah said.
As The Ashley previously told you, Savannah revealed last month on Nick Viall's Viall Files podcast that she and Lindsie are no longer speaking to each other, claiming their sibling relationship has always been tense. The news of the sisters' estrangement came just months after the two seemingly made amends prior to their dad, Todd Chrisley, and Savannah's mom, Julie Chrisley, reporting to prison for tax evasion and fraud crimes.
In addition to her parents being imprisoned, Savannah has had to navigate her new role as primary guardian to younger siblings Grayson, 17, and Chloe, 10, while Todd and Julie remain behind bars. She also lost her friend and ex-fiancé, Nic Kerdiles, last month, after the 26-year-old was killed in a motorcycle accident.
Because of everything she's had to endure recently, Savannah said this week that a reconciliation with her older sister is unlikely at the moment.
"Especially now with the two kids, it's my job to protect them emotionally, physically, psychologically and I just don't have room for people that don't want to show up and show up in a healthy manner," she told the magazine.
Savannah appeared on the currently-airing season of Special Forces: World's Toughest Test; however, viewers saw the 26-year-old withdraw from the competition on Monday's episode in order to return home to her family.
"We have experienced so much loss in the last year. And not having mom and dad home, we've created our own little safe place, and we are what each other turns to," Savannah said of her early exit from the competition. "When I was [on the show], I got to a point where I wasn't prepared for being away from them."
Although "it's been a challenge," Savannah said she and her younger siblings are learning and growing together, noting that everyone (herself, Grayson and Chloe) also attends therapy.
"We're doing things to better our lives every single day, cut out the negativity and just try to love each other," she said. "I have great friends in my life and great people that have just shown up for me. They're like, 'Savannah, you're always showing up for other people, let us show up for you.'
"And I've allowed that to happen, and I'm just so grateful for the people that I do have that show up," she added.
Lindsie has yet to respond publicly to Savannah's latest statements. However, in late September, Lindsie spoke about the situation with Savannah on her podcast, Coffee Convos, telling her co-host Kail Lowry that Savannah blames her, in part, for their parents being in prison.
"If [Savannah] feels the need to blame me to move forward with her life and responsibilities, that's OK," Lindsie said, noting that Savannah acts like she is the only one who is reeling from the loss of Todd and Julie in her lives.
"While I was not a part of my parents' life in the same capacity, they're still a loss," Lindsie said, adding that Savannah has a "complete lack of empathy" and "awareness."
On the podcast episode, Lindsie stated that Savannah "knows how to get a hold of me if she wants to work this out privately."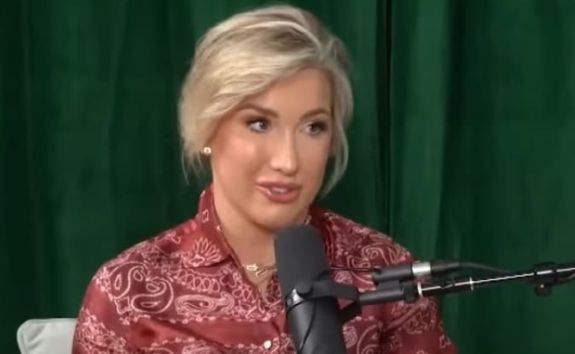 The Ashley has reached out to Lindsie for comment.
RELATED STORY: Savannah Chrisley Reveals That Her Dad Todd Chrisley is Teaching a Financial Course During His Prison Stay: "How Ironic"
(Photos: Instagram)