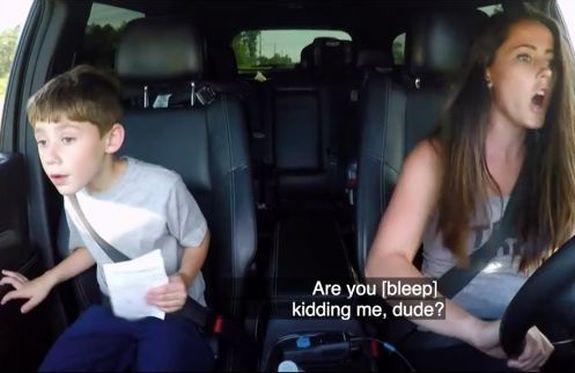 From embarrassing their teens to (possibly) adopting one, it's been another busy week for the stars/former stars of the 'Teen Mom' franchise! In an effort to bring you up-to-date on the latest Teen Mom OG and Teen Mom 2 news, The Ashley brings you the Teen Mom News Pile.
Here are some of the major (and minor but interesting) 'Teen Mom'-related things that happened over the last week or so…
Jenelle Evans' Son Jace & Stepdaughter Maryssa Are Reportedly Mortified By Her OnlyFans Content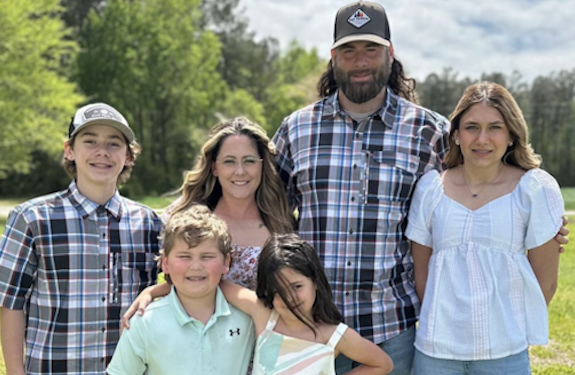 Jenelle Evans has been hawking "spicy" NSFW photos of her tooter 'n' cooter (and other assorted body parts) on OnlyFans for over a year now, and it's reportedly left her teenage children completely mortified.
According to The Sun, Jenelle's 14-year-old son Jace and her 16-year-old stepdaughter Maryssa are "so embarrassed" by what Jenelle posts on the subscription site. In fact, it's even led to the kids being bullied by their classmates over the situation.
"At first it was just [photos of Jenelle in] lingerie, but now, it's so much more," the source said. "It's upsetting that Jenelle could do this to her kids."
(For health and safety purposes, The Ashley refuses to go on Jenelle's OnlyFans site, so she can't confirm what Jenelle is actually posting on there.)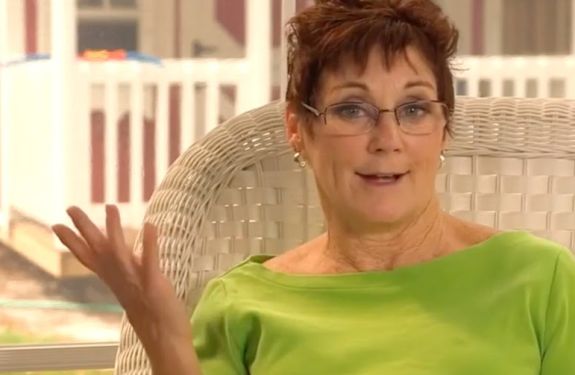 The source went on to blame Jenelle's willingness to let it all hang out on her unwavering dedication to David, pending child abuse charge and all.
"Everything is all about David and making money and showing her a** on OnlyFans, and the kids are suffering over there," the source stated.
As fans know, Jace is no longer living on The Land with Jenelle and David following an incident in September in which he told police he was allegedly assaulted by David. While Jace is once again living with his grandma, Barbara Evans, and currently has no contact with Mr. and Mrs. Jenelle Evans, Jenelle's latest business venture was reportedly "a major problem" for the Jace at his previous school.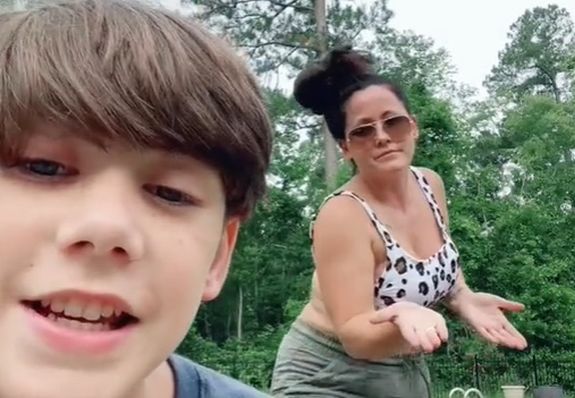 Fortunately, Jace is now enrolled in a new school. Meanwhile, Maryssa is allegedly "beyond over it" and had even considered changing schools herself to escape the backlash, according to The Sun.
" … but she knows the OnlyFans thing is going to follow her wherever she goes," another source claimed. "She's now looking at early college admissions to get out of town.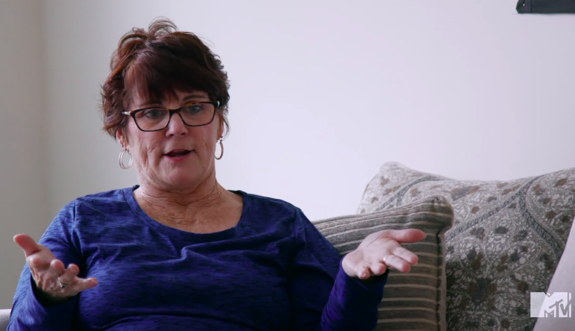 Maryssa's mom, Whitney Rich, recently assured fans that her daughter is not currently in any danger– nor is she "being abused"– amid David and Jenelle's latest legal debacle, though she did not confirm whether or not Maryssa is still living on The Land.
"She's safe, that's all I can say at the moment," Whitney said. "She is safe. We are concerned for all of the kids.
Cheyenne Floyd Slams Rumors Saying She's Pregnant; States That She & Zach Davis Are Considering Adopting an Older Black Boy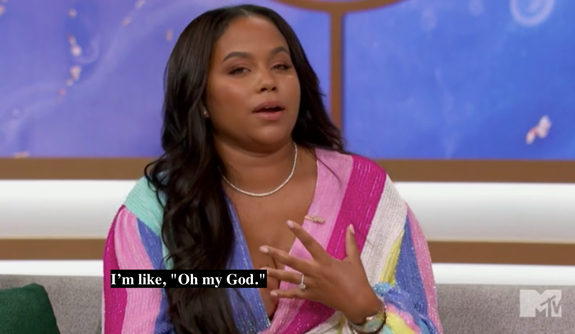 Cheyenne Floyd is always down to throw a wildly over-the-top party, but she won't be planning a baby shower for herself anytime soon-– despite what some fans online have speculated. She may, however, be expanding her family in another way, though.
The 'Teen Mom: The Next Chapter' star, who shares daughter Ryder with Cory Wharton and son Ace with husband Zach Davis, recently told The Messenger that she's tired of seeing fans speculate that she's pregnant, adding that the baby rumors were particularly hurtful in the past when she was "dealing with [her] weight."
"People would ask me if I'm pregnant and I'd be like, 'Okay, I look pregnant,'" she said. "It bothered me and it kind of brought my self-esteem down. It kind of made me really feel uncomfortable about my body."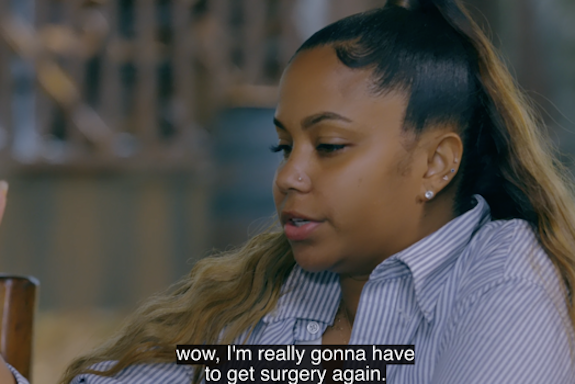 While Cheyenne and Zach aren't currently expecting, she said the family may expand in the near future.
"We toy with the idea of having a baby or adopting and fostering and I don't know what we're going to do," she said. "I think in this next year, we're trying to make some big life-changing decisions."
Cheyenne said that, if she and Zach do decide to adopt, they want to take in an older boy who is Black.
"I think it's important because as a Black male in America, it's just tough especially if you're in the foster system," Cheyenne told The Messenger. "Once you hit that age, you fall into the system, you fall victim to it and you're stuck in it. We want to give somebody an opportunity to get out of it.
"…We would specifically seek out, which sounds weird, but we would want an older Black male because who's gonna give him a chance?"
Cheyenne said that she and Zach have the resources to do an adoption, as well as plenty of family support.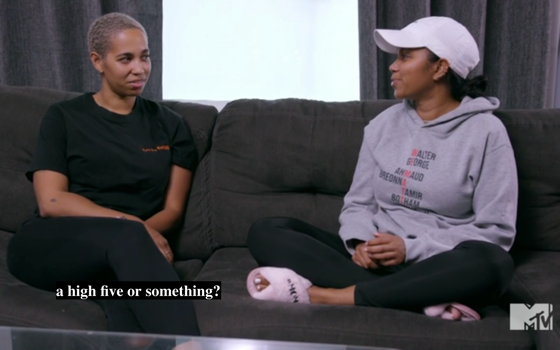 "I just feel like we're fortunate. We're blessed enough to do that," Cheyenne said. "We have a platform and the means to do so. So it's like why not? It's a big difference from us bringing in a third biological child, but we can make that child our child."
Jade Cline Is Planning For a Post-'Teen Mom' Career In Real Estate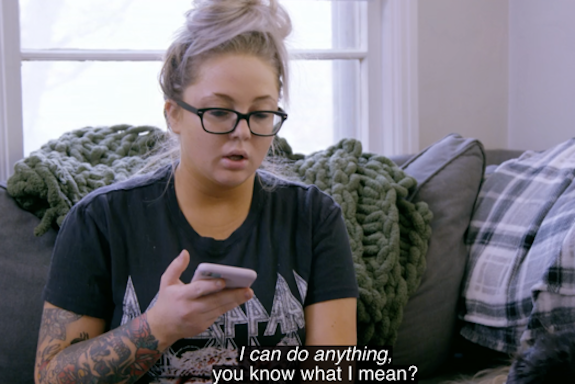 Leah Messer isn't the only 'Teen Mom' star who is fixin' to start sellin' houses! Her co-star Jade recently revealed that she, too, is planning to get into the real estate industry.
During an Instagram Q&A session this week, Jade stated that she plans to eventually leave the beauty industry behind and try her hand at selling and flipping houses.
(As 'Teen Mom' fans know, Jade is currently a hairdresser who owns her own salon in Indiana.)
"Being an entrepreneur was always the dream," Jade told one of her fans. "I love hair but won't do it forever."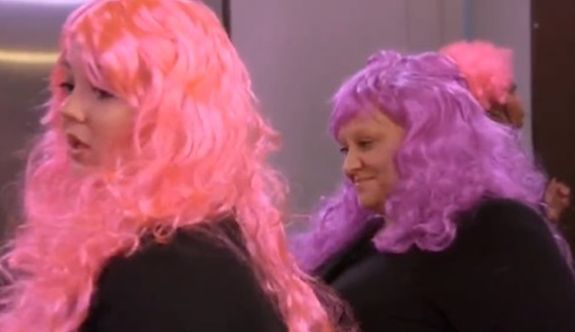 She then revealed that she is finishing up realtor school.
"I want to get into real estate more and also property investments," Jade said. "I had a great time flipping my last house and would love to do it more!"
As The Ashley previously reported, Jade recently sold her Indianapolis home and she and her husband Sean Austin purchased a slightly larger home. The couple paid in full for their new house, according to Jade's social media posts back in June.
"I'm sure I'll gradually go into real estate full time and transition out of doing hair," Jade wrote.
To catch up on more recent 'Teen Mom' news, click here!
(Photos: TikTok; Instagram; MTV)