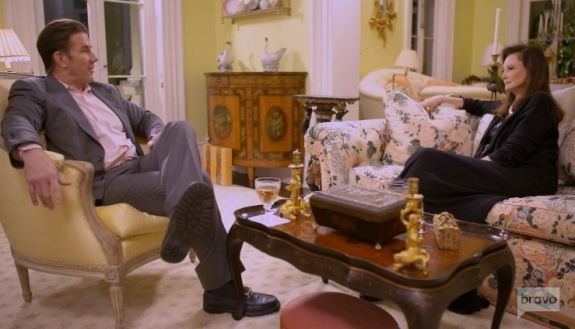 Despite no longer appearing on Southern Charm, Thomas Ravenel remains wrapped up in drama with former cast mates, with Patricia Altschul being the latest to receive the wrath of T-Rav.
Thomas took to social media on Thursday to reveal that his family "gave" him the Riot Act (we're assuming he meant they read him the Riot Act) regarding some bad decisions he had made. Surprisingly, according to Thomas, those "bad decisions" had nothing to do with the sexual assault charges he recently faced, but rather the people with whom he had associated.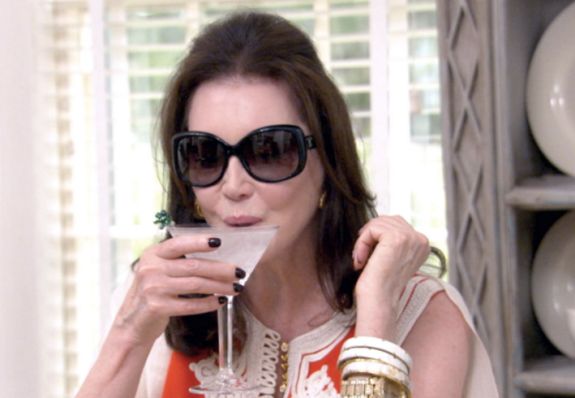 "So my family gave me the riot act. They said I had made some very bad decisions and it all boiled down to one thing: associating with trash," Thomas wrote. "When I asked to whom they were referring, the name I heard will surprise you but if you only knew. PATRICIA ALTSCHUL."

Thomas went on to bring up the accusations both he and on-again, off-again girlfriend Ashley Jacobs have made in the past regarding Patricia allegedly "conspiring to frame" him. (The same accusations that resulted in Patricia being dragged into Thomas and baby mama Kathryn Dennis's custody battle, in which she was ordered to turn over texts/emails between herself and Kathryn as well as those between her and another one of Thomas' ex-girlfriends.)
"I let her trash me for a year while keeping silent," Thomas claimed in another tweet. "She was relentless. Lying left and right about me on national television and trashing me on social media. The truth about her needs to come out."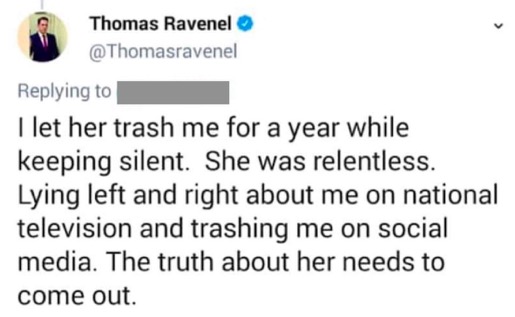 He also called Patricia "petty trash" that tried to put him in jail.
When asked by a fan on Instagram what she thought about Thomas trying to drag her through the mud, Patricia opted to only reply to the fan's "love you" comment.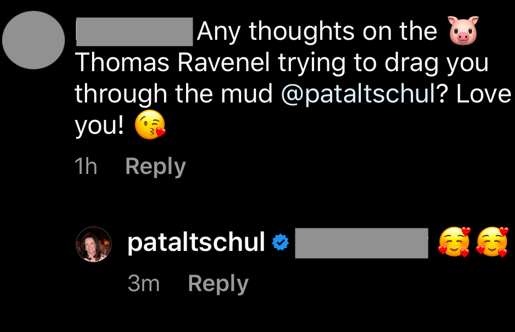 In August, Thomas and Kathryn's bitter custody battle came to an end when both were awarded joint custody of their children, Kensie and Saint. Despite Thomas facing allegations of sexual assault by the couple's former nanny at the time of their custody hearing, Thomas was named the children's primary legal custodian.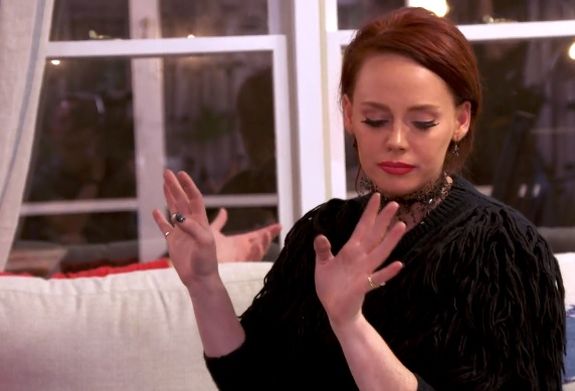 Last month, Thomas pled guilty to the assault charges and avoided jail time by paying a $500 fine. He also reportedly made a donation to a South Carolina non-profit in the victim's name (at her request) in lieu of paying her a settlement.
RELATED STORY: Former Friend of Kathryn Dennis Arrested for Filing a False Police Report After Accusing 'Southern Charm' Star of Stalking
(Photos: Bravo; Twitter; Instagram)