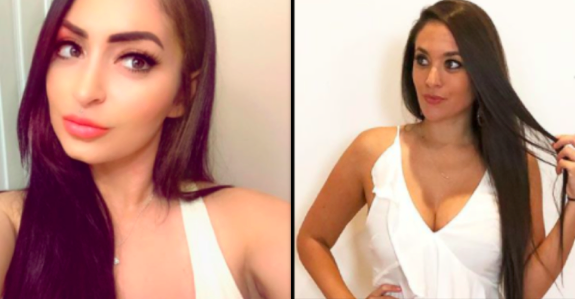 With the recent announcement that Nicole "Snooki" Polizzi is officially leaving Jersey Shore: Family Vacation, her least favorite roommate Angelina Pivarnick has a suggestion for her potential replacement.
Angelina is apparently in favor of giving viewers a blast from the past in the form of Jersey Shore original cast mate Sammi "Sweetheart" Giancola — aka the (self-proclaimed) "sweetest bitch you'll ever meet."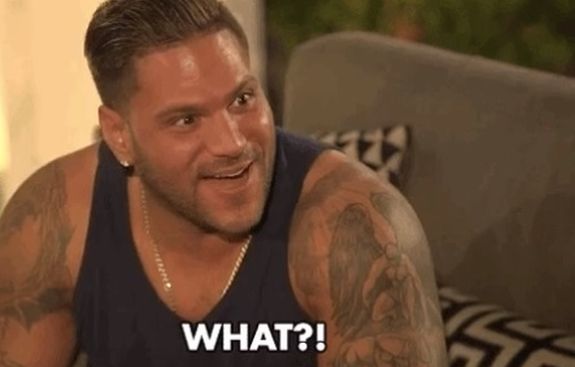 "I said this in the beginning — like, years ago — that [Sammi] should return, but she's living her best life," Angelina told Us Weekly at an event last week in New York City. "She's getting married soon — good for her. She looks so amazing."
Sammi announced in March that she was engaged to her longtime boyfriend Christian Biscardi after more than two years of dating. Prior to her seemingly happy relationship with Christian, Sammi was known best for her tumultuous on-again, off-again relationship with former 'Jersey Shore' co-star Ronnie Ortiz-Magro. (Who, as we all know, has continued to partake in turbulent relationships post-Sammi Sweetheart.)
Despite Angelina's campaign for a Sammi comeback, the likeliness of it actually happening is pretty slim. As The Ashley told you in November 2017, Sammi wasn't on board with the 'Jersey Shore' spin-off from the very beginning. While most assumed her decision was due to her not wanting to film with Ron, Sammi revealed the real reason in April 2018.
"I have chosen not to join the show this season because I am at a completely different place in my life right now focusing on my business and relationship," she stated on Instagram. "I am not the same person as I was when I was 22. At 31, I am currently extremely happy in every aspect of my life and want to avoid potentially TOXIC SITUATIONS."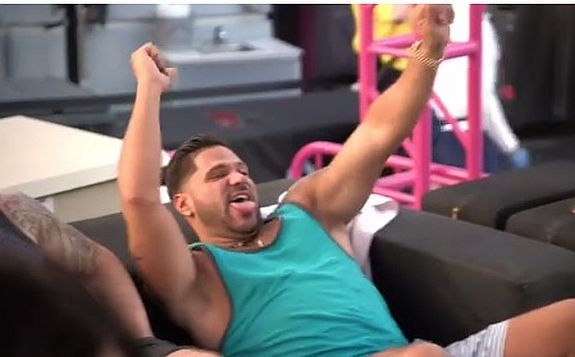 She went on express her gratitude to her fans and everything the show bought her, adding, "I've just decided to live my life for me these days."
If Sammi isn't up for returning to the show and taking the empty spot in the cast left by Snooki, Angelina feels no new cast members should be brought in.
"It's only us," she told Us Weekly. "We're the only people that can deal with it."
Aside from keeping an eye out for a potential Sammi return, Angelina is also keeping an eye out for an invitation to Sammi and Christian's wedding.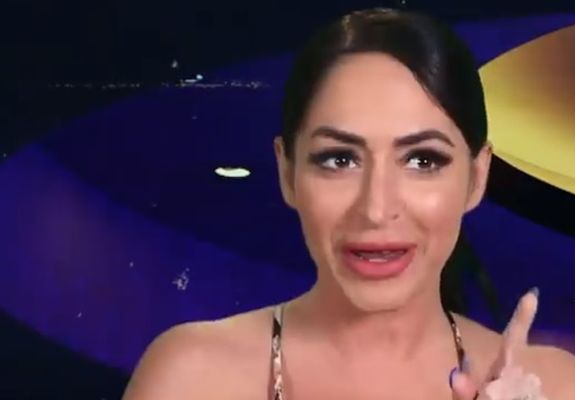 "I don't know who [Sammi]'s inviting to the wedding," Angelina said. "I don't know if it's right now. I don't know if it's this year. I think it's next year, so I don't know."
Four I-don't-know's in one sentence… sounds pretty promising to us!
RELATED STORY: 'Jersey Shore' Star Angelina Pivarnick & Ashley Martson of "90 Day Fiancé" Seen Screaming at NYC Restaurant & Nearly Get Into Physical Fight (Report)
(Photos: Instagram, MTV)