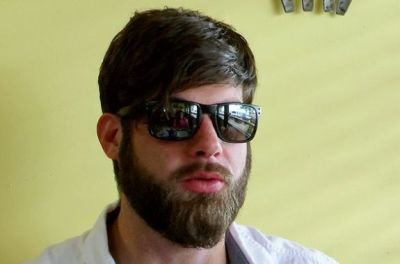 "No autographs, please."From pretending to have any business doling out relationship advice to trying to make The Land Band happen, the stars (past and present) of the Teen Mom franchise have had a pretty busy week.
In an effort to get you up-to-date on the latest Teen Mom OG and Teen Mom 2 news, The Ashley brings you the Teen Mom News Pile. Here are some of the major (and minor but interesting) 'Teen Mom'-related things that have happened over the last few days…
Farrah Abraham declares she won't be a relationship mediator for Jenelle Evans & David Eason, even though neither asked her to be one.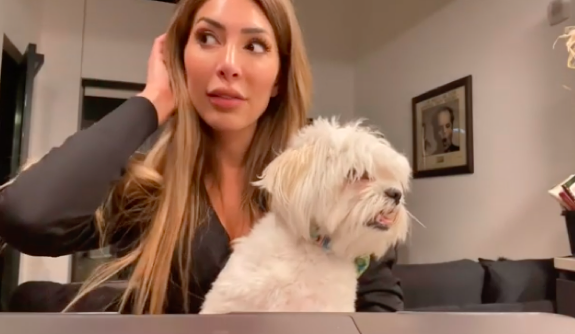 In the wake of Jenelle Evans' split from David Eason, former 'Teen Mom' Farrah Abraham has declared she will not provide advice for Jenelle.
Farrah told Hollywood Life that she has blocked Jenelle on social media just in case Jenelle was thinking of hitting her up for some relationship advice. (Which, of course, would be like someone asking David Eason for pet care tips…)
Farrah explained her decision to cut Jenelle off in a very "Farrah Speak"-filled statement.
"I'm really happy for whatever choice the women take in bettering their family dynamics. I actually did block her because I am just not wanting to insert myself into someone's relationship," she said. "That is not my place. I think to confide in a therapist of a third party outside of TV and those things."
Farrah also explained that it is "much more healthier" (yessss) for Jenelle to talk to a licensed professional about her issues.
"I think that is (much) more healthier for someone getting out of a relationship because I know intricacies of TV in her relationship and I just didn't think I would be the best person to confide in or talk to about that," Farrah explained.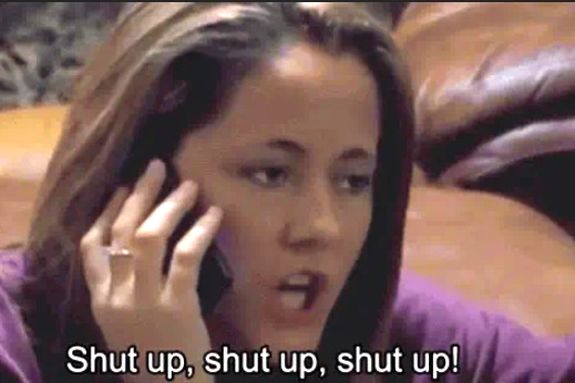 Farrah went on to say that removing herself was "probably the best friend thing I could do there." (That is, aside from not speaking on the issue at all, of course.)
While Farrah is above handing out her unsolicited opinion directly to Jenelle's face, she's not above doing it behind her backdoor. When asked if Jenelle made the right decision by leaving David, Farrah served up another steaming hot pile of Farrah Speak.
"I feel like I'm mixed up with what I see and what I hear," she said in what could be the understatement of the century.
"So I don't really know. You know, if someone's being abused, I just want to say all women need to be smart enough and just focus on themselves and their children. If there is abuse, don't let abuse occur or happen."
You heard her, guys: it's important to not let abuse occur OR happen.
David Eason is considering releasing a music single, because apparently he hasn't inflicted enough torture onto the world yet.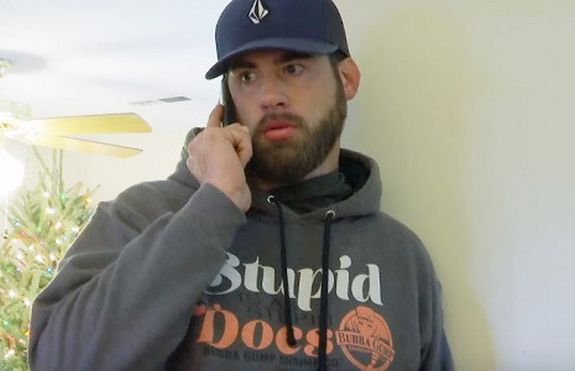 While Farrah is off running her over-inflated mouth about David and Jenelle's relationship, David is assuring everyone he's happy. So much in fact, that he wants to sing about it.
Champion Daily reports that since Jenelle high-tailed it off The Land, David has become more delusional realized that people actually like him.
"I guess I didn't know how popular I was, people actually want to talk to me and hang out," he told the site during a recent interview.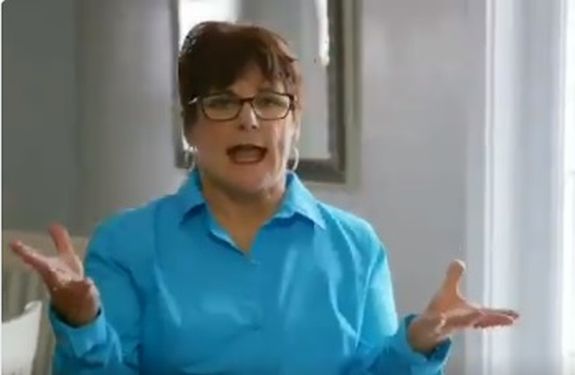 While we have yet to figure out just who these people are, David maintains that things are looking up and that he can "only see my life getting better from here."
And if you're wondering how David plans to make that happen, he revealed that he has some friends in the music business who want him to come out with a music single. No….seriously.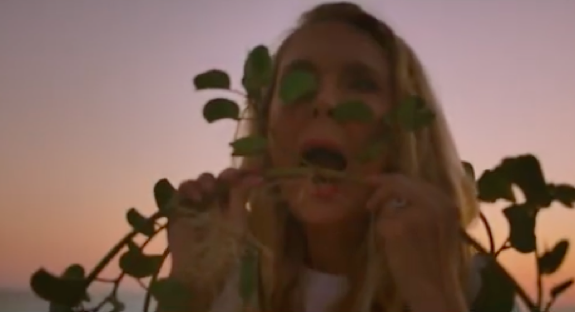 David has never exhibited any vocal talent whatsoever, so it's unknown if he'll try to release a rap single (a la Debz OG) or a horrifying vocal performance (similar to the horrorshow that was Farrah's musical attempts).
The Ashley would like to offer the following titles for David's sure-to-be-a-hit single:
"Swamp Song (An Ode to Life in the Mud)
"Where the Streets Have No Uppercuts"
(Not) Workin' for the Weekend"
Ryan and Mackenzie Edwards spend some of their hard-earned MTV cash on a house.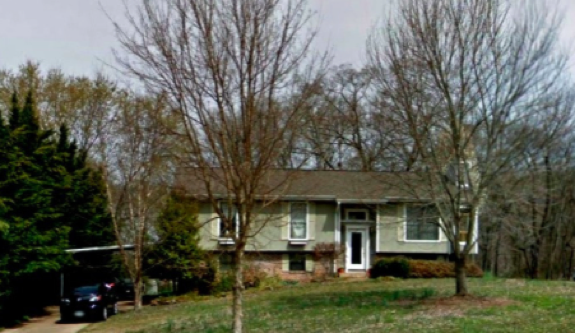 Ryan Edwards and his wife Mackenzie's days of living in relatives' homes are over. The couple has settled into their own place, where Mackenzie undoubtedly has her own letter-writing room.
According to The Scottish Sun, Ryan and Mack threw down $309,900 for a 2,163 square-foot Tennessee home—just in time for the January arrival of their daughter.
The new home reportedly has three bedrooms and three baths, so we can assume a couple of the kids will be bunking together. In addition to their soon-to-arrive daughter, Ryan and Mackenzie are parents to one-year-old Jagger and each has a son from a previous relationship—Hudson, Mackenzie's son from a previous marriage, and 11-year-old Bentley, Ryan's son with Maci Bookout.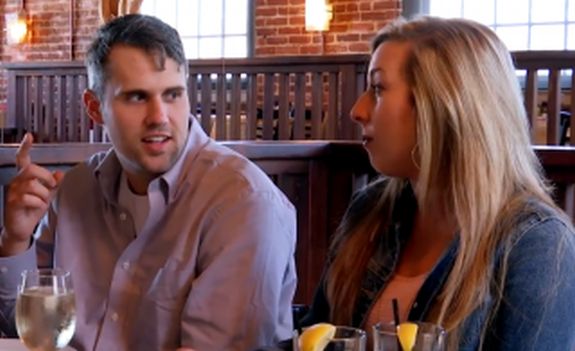 As The Ashley previously told you, Ryan was released from jail in April following a three-month sentence for a violation of probation stemming from his 2017 arrest for heroin possession.
Aleah Lebeouf survives house fire; loses all of her belongings.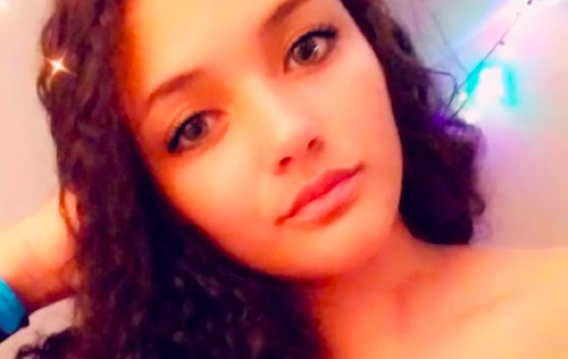 Aleah Lebeouf of 16 & Pregnant Season 5 revealed on Facebook this week that she narrowly survived a fire caused by an oxygen tank that exploded in her downstairs neighbor's apartment.
In her post, Aleah explained that around 1 a.m. on December 20, she became trapped inside her apartment, though fortunately her two children were not at home at the time. Aleah said the first thing to be "completely engulfed in flames" were her stairs–her only way out of the apartment.
"I begged the dispatcher on the phone PLEASE DON'T LET ME DIE HERE," she wrote. "All of my windows were plastic wrapped and as I tried to pull it off, my room had completely filled with black smoke. It hurt to breathe and I couldn't see ANYTHING."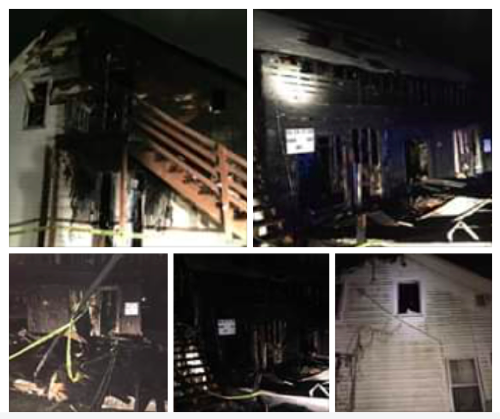 She went on to describe the sound of the floor beneath her "groaning and cracking" right before she managed to get her window open.
"I stuck my whole body out and I was starting to lose consciousness," she said. "Then I saw Chase Anderson, the firefighter who SAVED MY LIFE and I held onto him SO HARD as he climbed me down the ladder. My throat hurt so bad, my hands, face, and mouth were black. BUT I WAS ALIVE. I WILL NEVER TAKE ANY SINGLE DAY FOR GRANTED AGAIN."
While Aleah fortunately escaped the fire, she revealed that all of her family's belongings were lost.
"I lost everything BUT my life," she said. "My mom created a GoFundMe for me so that I can try to rebuild all I've lost. I have absolutely no shoes or clothes and neither do the kids. I left my house with body. And that's it."
Currently, the GoFundMe for Aleah has raised more than $1,000 of the $2,500 goal. Additionally, Aleah has listed clothing and shoe sizes for herself and her children on her Facebook post.
To catch up on the latest 'Teen Mom' news, click here!
RELATED STORY: Baby Daddy Drama & Amber's Arrest: Watch the 'Teen Mom OG' Season 8B Trailer
(Photos: MTV, YouTube, Google Maps, Instagram, Facebook)