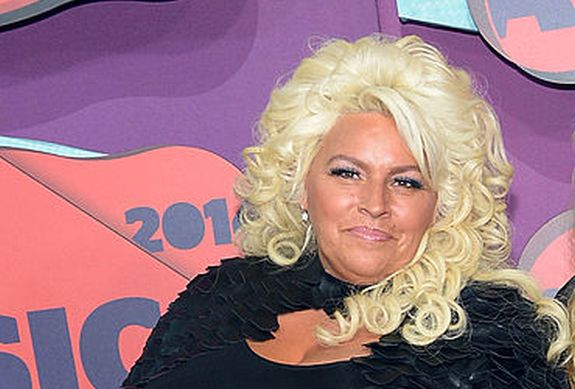 The world of reality TV lost many notable names this year. Sadly, many of these reality TV stars died while in the prime of their lives and some, while they were in the prime of their reality TV careers.
Let's remember those we lost in 2019…
(Names that are hyperlinked can be clicked for more information.)
Fatima Ali ('Top Chef', 'Chopped'): January 25
After beating cancer once, the 'Top Chef' champ announced in October 2018 that her cancer had returned and this time was terminal. She died in January at the age of 29.
Neal James ('The Call of the Wildman'): February 1
Best known for his bushy beard and his nickname "Banjo Man" on Animal Planet's 'The Call of the Wildman', James died at the age of 55 from cardiac issues.
Sean Milliken ('My 600 lb. Life'): February 17
Sean starred on the fourth season of 'My 600 lb. Life,' and his episode was memorable due to his starting weight of 900 lbs. After undergoing a sleeve bypass surgery, Sean dropped 300 lbs. but his weight loss journey was derailed in 2017 due to the death of his mother. Sean died after suffering complications from an infection. He was only 29 years old.
Clark James Gable ('Cheaters'): February 22
Clark, who was the grandson of actor Clark Gable, died unexpectedly in February at the age of 30 from a drug overdose. Best known as the host of 'Cheaters' from Season 13-15, Clark was also a model and entrepreneur.
Janice Freeman ('The Voice'): March 2
Janice, who appeared on the 13th season of 'The Voice' in 2017, died in March after suffering from an extreme case of pneumonia and a blood clot that had traveled to her heart. She was only 33.
Dr. Jim Raman ('The Amazing Race'): March 11
Jim competed on 'The Amazing Race' in 2014 alongside his wife Misti. Their team name was the "Married Dentists," and they went on to take second place during their season. Jim's official cause of death has not been released. He was 42.
Troy Dean Shafer ('Nashville Flipped'): April 28
Troy– the host of DIY's 'Nashville Flipped'— died unexpectedly in April at the age of 38. The renovation show host's death was eventually determined to have been caused by an accidental overdose.
Nugget Eason (Dog of 'Teen Mom 2' star Jenelle Evans): approximately April 29
The small dog belonging to 'Teen Mom 2' star Jenelle Evans was brutally murdered by Jenelle's husband David Eason. The dog's death set off a series of events that led to Jenelle and David having their children temporarily removed from their home. Although David initially denied killing the dog, he later admitted in a TV interview to causing the pup's death.
Elsa "Mama Elsa" Patton: ('Real Housewives of Miami', 'Havana Elsa'): May 12
Known as "Mama Elsa," the mother of 'Real Housewives' cast member Marysol Patton was so popular with fans that she was given her own Bravo web series, 'Havana Elsa,' which aired in 2012. Elsa died over Mother's Day weekend at the age of 84.
Ashley Massaro ('Survivor', 'Breaking Bonaduce'): May 16
The WWE pro wrestler was introduced to the reality TV world when she appeared on 'Survivor: China' in 2007. (She was voted off after six days on the island.) She later went on to appear on 'Wild On!' and 'Breaking Bonaduce.' Ashley's death in May was ruled a suicide. She was 39.
Daniel Wright ('The Biggest Loser'): May 26
Daniel appeared on Seasons 7 and 8 of 'The Biggest Loser' before being diagnosed with acute lymphoblastic leukemia in 2017. After battling the disease for nearly two years— with his wife Rebecca, whom he met on the show, by his side— Daniel passed away in May at the age of 30.
Grandma Mary Duggar ('Counting On', "19 Kids & Counting"): June 9
Mary, the mother of Jim Bob Duggar and the grandmother of his 19 children, appeared frequently on the Duggar Family's reality shows "19 Kids & Counting" and 'Counting On.' Her death was ruled an accidental drowning following a short investigation. She was 78.
Bernie McGee ('Seeking Sister Wife'): June 15
The patriarch of the McGee family of TLC's 'Seeking Sister Wife' died in June from heat stroke and a heart attack. He was only 41.
Beth Chapman ('Dog the Bounty Hunter'): June 26
Beth, the beloved wife of Duane "Dog" Chapman, passed away in June after a battle with cancer. Beth was known as Duane's sidekick on their show 'Dog the Bounty Hunter,' and documented her second battle with cancer on their new show 'Dog's Most Wanted.' She was 51.
Jessi Combs ('Mythbusters', 'Overhaulin'): August 27
The reality TV star, racer and landspeed record holder— known as "the fastest woman on four wheels"— died at the age of 39 when the high-speed race car she was driving crashed. At the time of the crash, Jessi was attempting to beat her own landspeed record. She appeared on several reality TV shows over the years, including 'Mythbusters,' 'Overhaulin" and 'All Girls Garage.'
Chris March ('Project Runway'): September 5
The fashion designer became well-known thanks to his appearances on 'Project Runway' and 'Project Runway All-Stars.' After suffering from a head injury due to a fall in 2017, Chris moved into a long-term care facility, where he died in September from a heart attack. He was 56.
Suzanne Whang ('House Hunters'): September 17
Suzanne was the host of 'House Hunters' for nine years, in addition to her career as an actress. In September, she died at the age of 56, ending her 13-year-battle with cancer.
Carl Ruiz ('Guy's Grocery Games', 'Guy's Ranch Kitchen'): September 21
Carl appeared on a variety of cooking and Food Network shows over the course of his career as a restaurateur and professional chef. He appeared on several of his friend Guy Fieri's shows as a judge. He died in September at the age of 44. His death was caused by atherosclerotic cardiovascular disease.
Rudy Boesch ('Survivor'): November 1
Rudy, a popular player from the very first season of 'Survivor,' passed away in November after a battle with Alzheimer's. He remains the oldest player to ever play the game, considering he was 72 years old when he appeared on Season 1, and 75 years old when he appeared on 'Survivor: All-Stars' in 2004. At the time of his death, he was 91.
Angie Douthit ('Teen Mom OG', 'Teen Mom 3'): December 9
Fans first met Angie when she appeared on her daughter Mackenzie McKee's episode of "16 and Pregnant" in 2011. She went on to appear alongside Mackenzie on 'Teen Mom 3' and later 'Teen Mom OG.' Angie died at the age of 50 after a two-year battle with Stage 4 cancer, which she documented on the show and on social media.
Chuy Bravo ('Chelsea Lately', 'Splash'): December 15
Best known for his gig as Chelsea Handler's sidekick on 'Chelsea Lately,' Chuy also appeared on the celebrity diving reality show 'Splash' in 2013, but broke his heel and was forced to pull out of the competition. In December, Chuy died of a heart attack at the age of 63.
(Photo: Michael Loccisano/Getty Images)