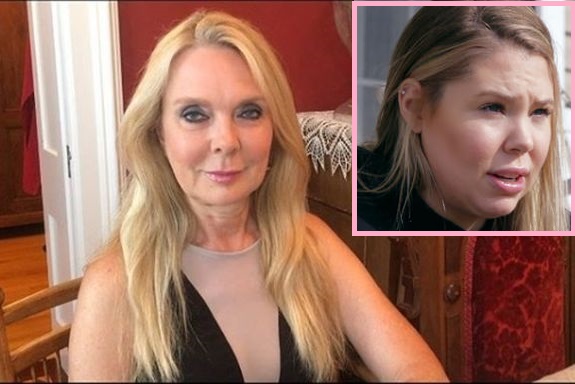 Despite being in quarantine, the past and present stars of the Teen Mom franchise have managed to keep themselves busy…and us entertained!
In an effort to get you up-to-date on the latest Teen Mom OG, Teen Mom: Young & Pregnant and Teen Mom 2 news, The Ashley brings you the Teen Mom News Pile. Here are some of the major (and minor but interesting) 'Teen Mom'-related things that have happened over the last few days…
Debra Danielsen accused Kail Lowry of not believing in C0VID-19… while wearing a blue mohawk wig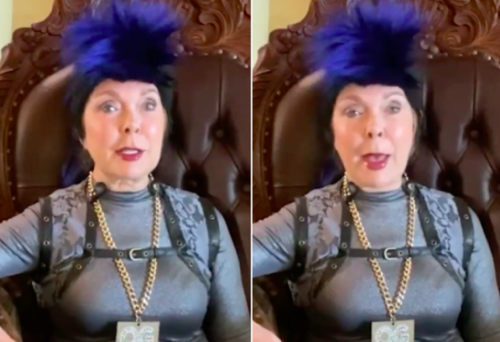 In a move that we were all absolutely in need of, Debra "DebzOG" Danielsen slapped on a blue mohawk wig, leather harness and gold chain to serve up some C0VID-19 facts to her Instagram followers.
Unfortunately for Kail Lowry, however, Debra's video came with a side of mom shade.
For those who have yet to catch Debra's informative message (and new quarantine lewk), it all went down in an Instagram video Debra posted on Monday, in which she urged her followers to be aware of the dangers of C0VID-19. In the video, Debra cited information provided by her husband Dr. David Merz (who is actually an infectious disease doctor). She also called out Kail for allegedly not believing in "the current C0VID-19 pandemic."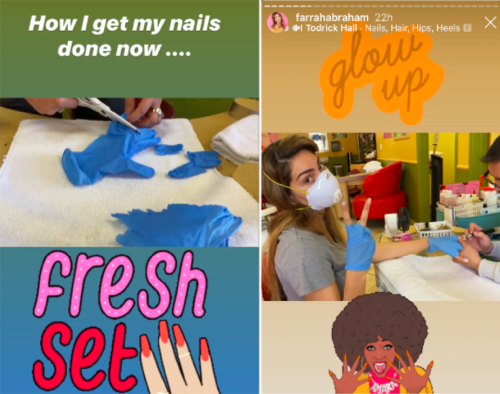 "Not trying to be mean or anything, but, you know, it's time to be a true grown up and realize that we don't always understand what's going on," she said. "And you've got to protect yourself and your children. Just because you don't believe there's a pandemic … you don't believe it's real, doesn't mean anything … Take care of your kids."
Debra ended her video by telling Kail that she loved her and wouldn't be speaking up if she didn't care.
Kail didn't take too kindly to the unsolicited advice from Debz, and went on to deny that she ever said what Debra's accusing her of.
"WHEN THE F**K DID I EVER SAY THAT I DIDNT BELIEVE THERE WAS A PANDEMIC?" Kail wrote in the comment section of Deb's post. "I've been sitting my ass at home just like everyone else."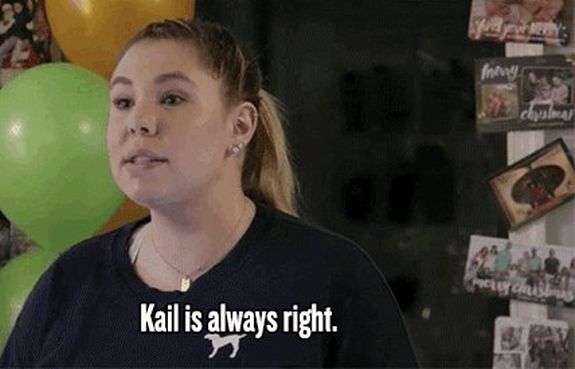 She also gave her thoughts in an interview.
"Wow, I'm surprised by Debra's sudden 'concern' about me and my children," Kail told In Touch Weekly, adding that she "doesn't know" why Debz OG chose to target her now, given that her family has "been quarantined at home just like everyone else and are taking this pandemic very seriously."
Kail noted that her family is also "doing whatever we can to help at this time."
"I'm proud to say I have very happy, healthy and socially conscious children," she added. "I'm doing pretty well on the 'grown up' front. All is good over here."
In Debra's defense — of her comments, not of her taste in accessories — she may have misunderstood comments made by Kail recently in which she stated she would not be vaccinating her children against C0VID-19, should a vaccine become available.
Watch Debra's full video below!
Rachel Beaver's sister Malorie commemorated Rachel's 18th birthday in a very "Beaver" way.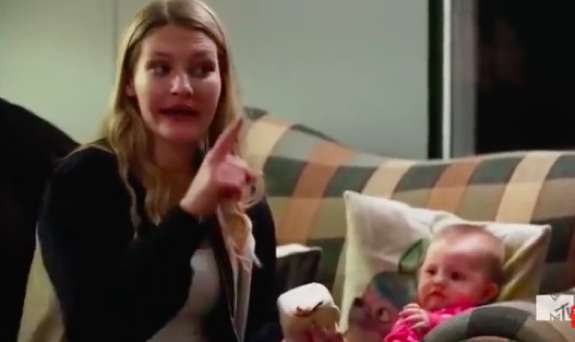 Wednesday marked the 18th birthday of 'Teen Mom: Young & Pregnant' star Rachel Beaver, and her sister Malorie took to Instagram to celebrate it in a way only a Beaver could!
Malorie posted a throwback pic of Rachel as a kid, but it was her caption that truly captured the essence of being a Beaver.
"Happy 18th birthday to my favorite wild child," Rachel wrote. "Thanks for bailing me out of jail that one time. Don't make me return the favor."
We can assume that the "one time" Rachel bailed Malorie out of jail was this lil' incident from earlier this year.
(If you are missing the hi-jinks of the Beaver Bunch, you can relive some of their best moments via The Ashley's recaps here!)
David Eason demanded Dr. Drew be fired by MTV (just like he was).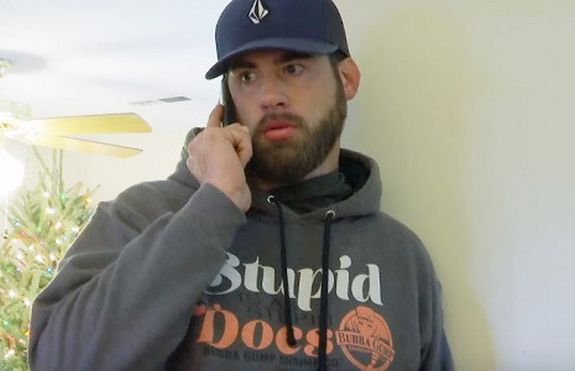 Fired 'Teen Mom 2' dad David Eason had a very "Karen of the Swamp" moment this week when he took to his Instagram Stories to demand that Viacom/MTV/CBS fire Dr. Drew Pinksy, due to Dr. Drew's past statements regarding C0VID-19.
Dr. Drew— who has hosted the 'Teen Mom' Reunion specials since the beginning of the shows— had notoriously downplayed the seriousness of C0VID-19, especially back in February and early March. On April 5, however, Dr. Drew posted a video in which he apologized for his prior statements, which included comparing C0VID-19 to the flu, and telling his fans that they would be more likely to die from being "hit by an asteroid" than from the virus.
"My early comments about equating C0ronavirus with influenza were wrong," Dr. Drew said in the apology video. "They were incorrect. I was part of a chorus that was saying that, and we were wrong. And I want to apologize for that. I wish I had gotten it right, but I got it wrong."
Watch on #Periscope: #DoseOfDrDrew 4/4/2020 (Take 1) Apology.https://t.co/jLJU779hb5

— Dr Drew (@drdrew) April 5, 2020
Dr. Drew also revealed that he has signed up to go serve on the front lines in either New York or California. (He is a practicing Internal Medicine physician, in case you didn't know.)
"I will go to and serve whatever needs are necessary in either of those states," Dr. Drew said.
Dr. Drew's apology was obviously not enough for David (who has never been too fond of the Doc). David blasted Dr. Drew on Instagram, demanding he be kicked to the curb by MTV and the network's execs, just like David was back in February 2018. (David was fired from 'Teen Mom 2' after he went on a homophobic Twitter rant, in case you've forgotten. David's wife, Jenelle Evans, joined him on the "fired" list in May 2019.)
David also blamed Dr. Drew for "causing millions of people to be infected." (Um?)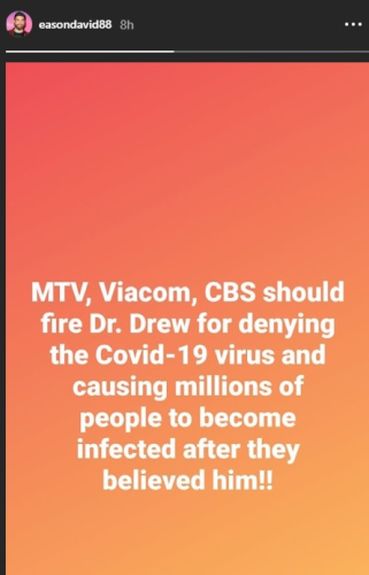 To catch up on more recent 'Teen Mom' news, click here!
(Photos: Instagram, MTV)