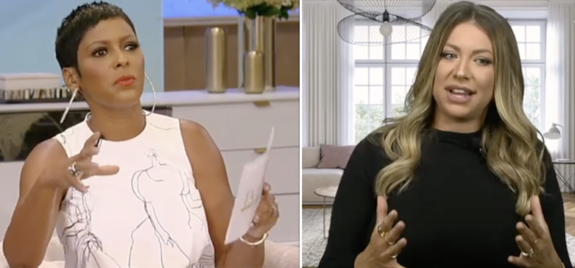 Former Vanderpump Rules star Stassi Schroeder sat down with Tamron Hall Tuesday for her first interview since getting the axe from Bravo over making racially insensitive statements and commiting racist actions against a former co-star.
As The Ashley told you in June, Stassi was fired from the hit show (along with Kristen Doute) for reporting former 'VPR' star Faith Stowers to police in 2018 for a crime she didn't commit. In an interview over the summer, Faith recounted the incident, while revealing additional details about the mistreatment she endured.
After Faith's interview, Stassi was dropped by her agent, publicist and multiple sponsors. She went on to release a statement apologizing for the "racially insensitive comments" from her past, claiming she would "continue to take accountability" for her actions and push herself to do better.
Days later, Bravo announced that Stassi and Kristen had been dropped from the cast.
Stassi has reportedly been in talks with producers from Evolution Media (the company that shoots and edits 'VPR') recently about future projects – presumably after she's made amends for her wrongdoings, which is seemingly what she attempted to do during Tuesday's interview.
For those who didn't have a chance to catch the (cringy, at times) sit-down between Stassi and Tamron, allow The Ashley to SURve you some of the highlights!
On why she decided to call the police on Faith: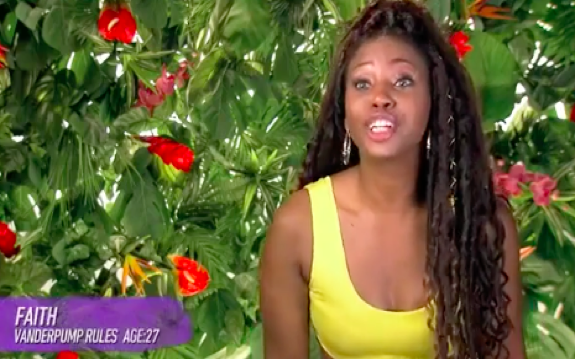 Though Stassi claimed in the interview she "legitimately thought" she and Kristen "were solving a crime," she knows now that she was "completely wrong."
On being labeled a racist:
Tamron told Stassi that when it was announced that she would be on the show, many critics on social media argued that Stassi was not a victim, but rather a racist. Stassi told Tamron that label "has been the hardest part of all of this," to which Tamron replied, "it should be."
Stassi went on to say she feels uncomfortable in public and finds herself wondering if the people she encounters in restaurants or the grocery store think she is a racist, too.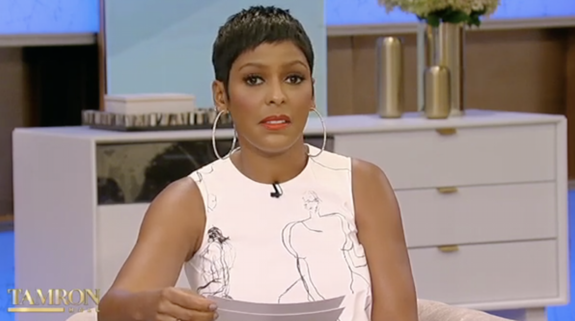 "I've never felt like I was a racist, I don't have hate in my heart," she said. "But I've recognized that I wasn't anti-racist. I wasn't. That's something that I've been learning throughout all of this."
On how she's learning from her mistakes:
Stassi revealed that after the fallout this summer, she hired a diversity coach to educate her in a safe space where she could "ask questions and talk about these things" because she "didn't want to just talk to her friends about them."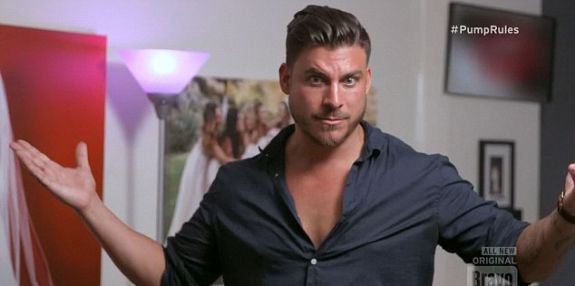 "It's on Zoom and we meet once a week," Stassi told Tamron. "I have homework and we have discussions and all of that."
When asked where one goes to find a diversity coach, Stassi revealed they can be found by "word of mouth" or "Google."
On what she's learning from said-diversity coach:
Stassi told Tamron she now feels that she's educated on the Black Lives Matter movement and understands why the "all lives matter" comment she once made on her podcast was offensive.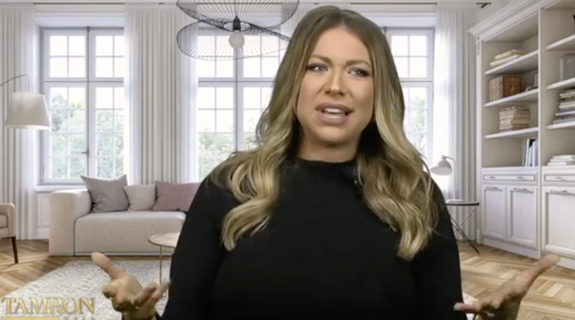 "Because Black people are dying," Stassi said, when asked to explain in her own words why Black lives matter. "Because they've been oppressed for 400 years. All lives can't matter until Black lives matter and that's something that I've realized in doing classes."
On that infamous Nazi Chic photo she posted to Instagram back in 2018: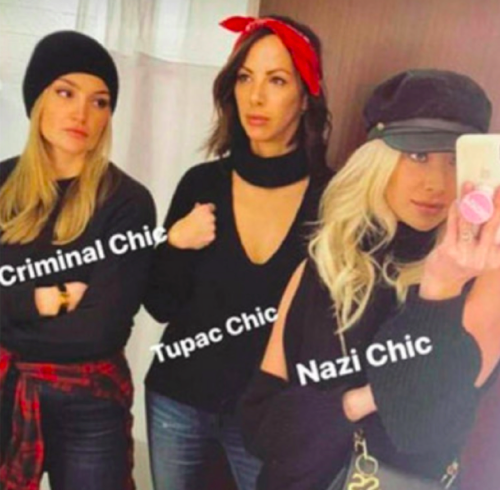 "It was a poor joke among me and my friends and it was so wrong," Stassi said.
(It's worth noting, however, that Stassi's former friend Rachael O'Brien, who is pictured in the photo along with Stassi and Kristen, said she warned Stassi against posting the insensitive photo/caption.)
Stassi went on to admit she's spent her life "as a privileged person" and took fault for the photo during her interview.
"I have to say this, that I had not educated myself before," she explained. "It's absolutely my fault that I didn't know better. The issue is, I did not know better … obviously, I know all the history, but I was so used to making jokes at other people's expense."
On how she will explain this situation to her daughter one day:
Stassi, who is currently expecting her first child with fiancé Beau Clark, was asked if she has thought about how she will educate and talk to her daughter about this experience, to which Stassi said "absolutely."
"That's something that I ask my coach about all the time, how best to talk to a child about this …" she said.
On additional 'VPR' firings:
While many have wondered why Bravo has yet to give Jax Taylor the boot for his alleged homophobic behavior and racist statements, Stassi declined throwing her ex-boyfriend under the bus.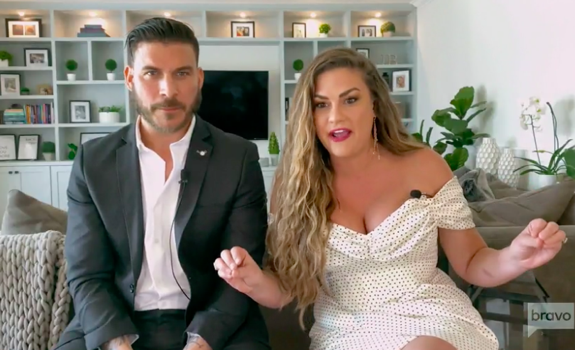 "I don't want to see any of my friends fired, honestly," she said. "And I don't want to speak to that."
Following the interview, comments poured in on the Instagram page for The Tamron Hall Show, with many doubting that Stassi has really learned from her mistakes.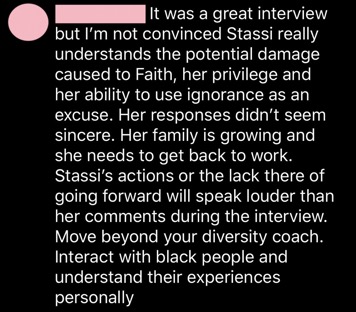 "It was a great interview but I'm not convinced Stassi really understands the potential damage caused to Faith, her privilege and her ability to use ignorance as an excuse," one person commented. "Her responses didn't seem sincere. Her family is growing and she needs to get back to work. Stassi's actions or the lack there of going forward will speak louder than her comments during the interview. Move beyond your diversity coach. Interact with Black people and understand their experiences personally."

"Great interview, but Miss Stassi, I'm sorry this 'Black' girl is not convinced," another commented. "Your tone lacked remorse. You still believe that you're a privileged 'white' girl."
Tamron herself took a moment to drop a comment on Stassi's most recent Instagram post, commending her for speaking out.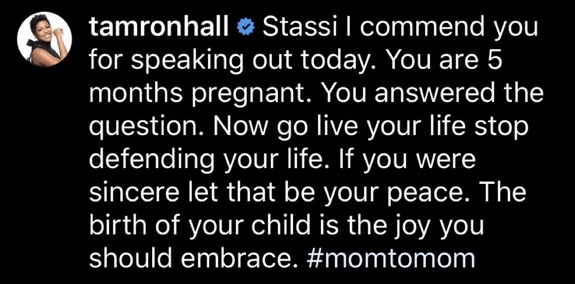 " … You are 5 months pregnant," she wrote. "You answered the question. Now go live your life stop defending your life. If you were sincere let that be your peace. The birth of your child is the joy you should embrace. #momtomom."
As for Faith, she offered this Instagram Story shortly after the interview aired…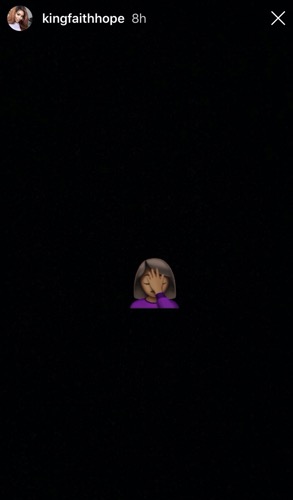 RELATED STORY: 'Vanderpump Rules' Star Lala Kent Reveals She's Expecting First Child With Fiancé Randall Emmett
(Photos: Tamron Hall Show; YouTube; Instagram; MTV; Bravo)