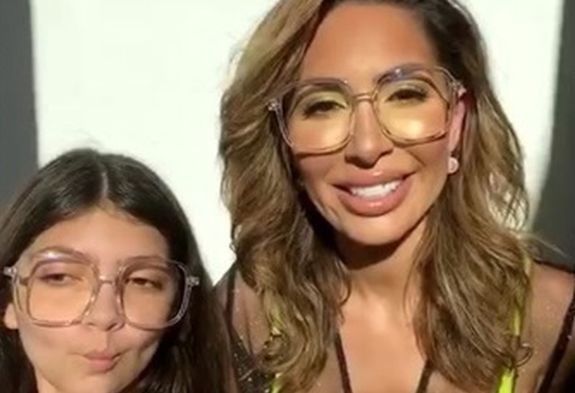 From trying to make money to trying to make babies, the stars of the 'Teen Mom' franchise (both past and present) have been keeping themselves busy lately!
In an effort to get you up-to-date on the latest Teen Mom OG, Teen Mom: Young & Pregnant and Teen Mom 2 news, The Ashley brings you the Teen Mom News Pile. Here are some of the major (and minor but interesting) 'Teen Mom'-related things that have happened over the last week or so…
Farrah Abraham teaches her daughter to know her own worth… or something.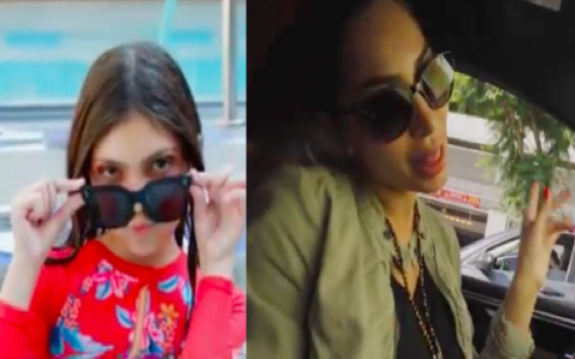 Just when we think we've seen it all from Farrah Abraham, the former Teen Mom OG star one-ups herself in ridiculousness.
Farrah recently set her daughter Sophia up on the direct.me platform, offering various services and interactions at different prices. The most shocking offer, though, came on Sophia's page, when the 11-year-old revealed just how much it would cost you to have her follow you on The 'Gram or Twitter.
If you'd like for Sophia to follow you it will cost you a whopping $25,000. (And, no, you did not read that wrong.)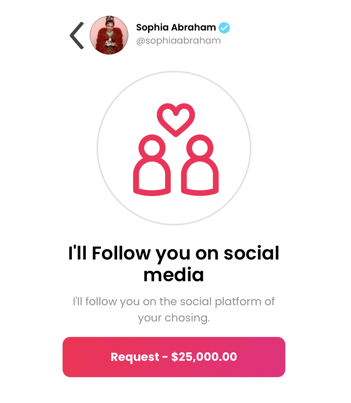 If for some reason you're interested in another "unique experience for people you love," you can pay Sophia $100 to DM your friend or family member or for $340, this LITERAL CHILD will "promote your business across all of [her] social media accounts."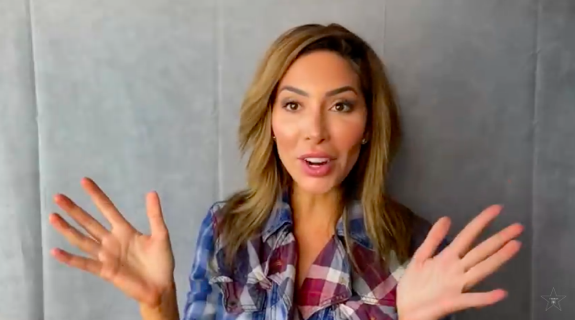 Naturally, Farrah and her backdoor are cashing in on the direct.me site as well. For a cool $1,000, Farrah will engage in a "short phone call," or for $700, you can ask the Top Female Celebrity in Our Nation a question with a guaranteed reply in Farrah Speak. For businesses willing to associate with Farrah, $300 will get you one frame on the former 'Teen Mom' star's Instagram Story, which can include a link and tag to your company. Brands can also pay $140 to send Farrah a message, which she will then reply to.
The strangest offer on Farrah's page (by far) are the virtual "gifts" you can send her, ranging in price from $1 to $500. According to the site, these digital gifts are a great way to "support Farrah Abraham financially" – because…isn't that what we all want to do?
(Do we seriously even want to know what the poop emoji means? Especially after this OnlyFans nightmare?)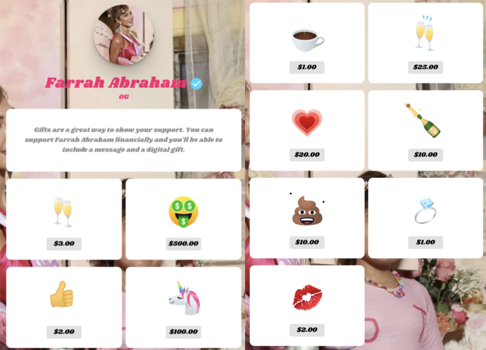 Sophia is offering similar options on her own page, though her digital gifts are a bit more affordable.
Sean Austin and Jade Cline may be getting their MTV money garnished.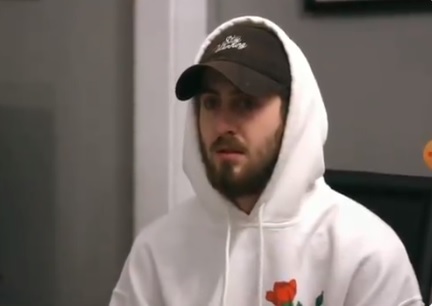 Two weeks ago, The Ashley shared that Sean and Jade and had been ordered to pay nearly $5,000 in unpaid rent, damages and attorney fees to their former landlord, who sued them back in 2019 for being delinquent for a home they were renting while filming their first season of 'Teen Mom 2.' Jade and Sean finally paid what they owed earlier this month, after the landlord started to take legal action against them.
However, it appears that Jade and Sean failed to pay the interest on the amount— which comes to just over $300 each. Because of this, an Indiana judge approved an order this week to garnish their wages to satisfy the debt. The wages will be garnished from "MTV Studios," according to the order obtained by The Ashley. (You can click here to see it.)
As of press time, the $638 the couple owe remains unpaid.
Malorie Beaver wants to procreate again.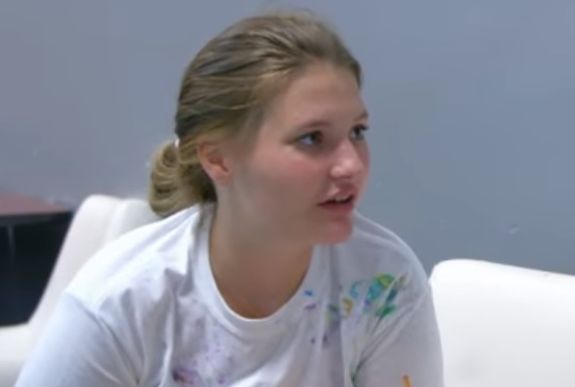 Malorie— the sister of 'Teen Mom: Young & Pregnant' star Rachel Beaver— apparently wants to add yet another baby Beaver to the dam.
Earlier this week, Malorie— who is already the mother of daughter Emerson—-shared on Facebook that she is experiencing some intense baby fever lately.
"BABY FEVER kicking my ass somebody tell me no," a post shared by Malorie states.
While some of Malorie's friends encouraged her to get knocked up again, there was one person who does not want to add to the Beaver Bunch any time soon: Malorie and Rachel's mom, Stephanie.
"You can't be serious you've lost your mind no way," Stephanie responded to the post.
Steph then made it clear that there would be no more "Ooopsie" grandchildren for her anytime soon.
"By the way baby fever ain't going to be the only thing kicking your ass if you get pregnant again," she wrote.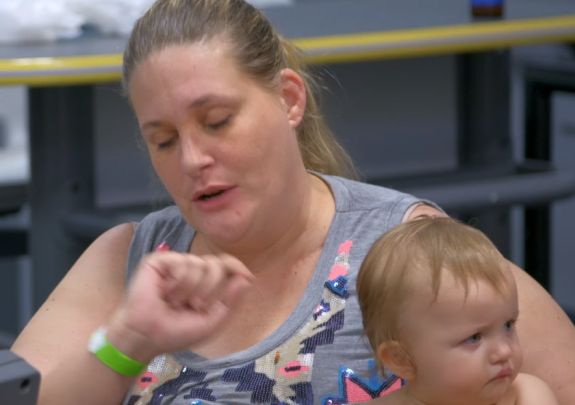 I think that's nice…
Leah Messer hopes 'Teen Mom 2' never ends.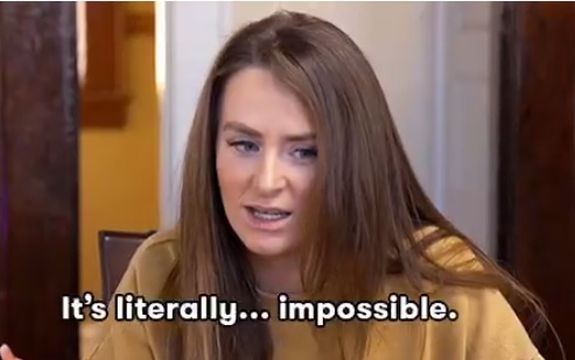 While promoting her ding-dang memoir, Leah took a moment to chat with Good Day DC about 'Teen Mom 2' and how things have changed since she and her girlseses made their debut 10 seasons ago.
One thing Leah noted was that appearing on the show now is easier for her than it was at the beginning.
"I love filming more now than I did when I first started the show," she said. "I was so upset at the way I would react or the way things were aired or this and that and I just feel like today I'm in such a completely different place and finally being able to use this platform for the common good and exactly what I want to do … ."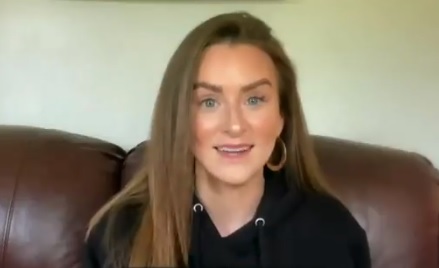 Though Leah's long-time 'Teen Mom 2' co-star Chelsea Houska recently announced she was leaving the show after 10 seasons, Leah admits she's not ready for the series to end, even though she knows "someday it will."
"I want to continue this speaking and using my voice for the people, like, everyone – especially women," she said.
Fortunately for Leah, Ashley Jones of Teen Mom: Young & Pregnant is set to replace Chelsea on 'Teen Mom 2,' so Leah will likely be able to "continue this speaking" for at least another season. However, as The Ashley just told you, the ratings for 'Teen Mom 2' are sinking fast, so Leah better "stand in her power" and bring the drama if she wants the show to go on.
To catch up on more recent 'Teen Mom' news, click here!
(Photos: MTV; Instagram)