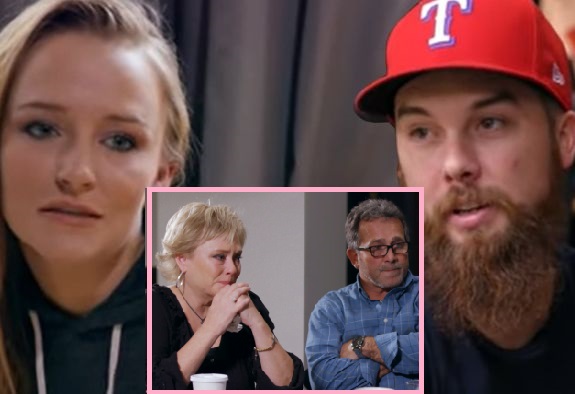 Update! Taylor McKinney has responded to this story. Scroll to the bottom to see what he had to say.
Maci Bookout took to her Twitter account on Tuesday night to seemingly shade her ex Ryan Edwards and his wife Mackenzie. While many thought her angry tweet was posted due to the episode of Teen Mom OG that aired on Tuesday, in which Mackenzie and Ryan called Maci "petty" and a "spiteful, evil bitch."
While Maci may have been angry about what Ryan and Mack said on the show, The Ashley can confirm that there was something else that happened on Tuesday that angered Maci!
Viewers may be unaware that Maci & Co. have been filming the Season 9 Reunion show this week. The Ashley can exclusively reveal that Maci and her husband Taylor McKinney came to blows with Ryan's parents, Jen and Larry Edwards, on the makeshift set, with the McKinneys getting so angry at the Edwards that they eventually stormed off set!
The taping of Maci's Reunion segment took place in Tennessee. (Due to COVID-19 restrictions, MTV created a set in each girl's hometown, rather than have everyone fly out to LA or New York City and meet on one stage as they usually do.)
"At first, MTV wanted Mackenzie and Ryan to square off in-person on the set with Maci and Taylor, but Ryan absolutely refused," a production source tells The Ashley. "Then they asked Mackenzie to go out on stage solo and film a scene with Taylor and Maci but she said no."
However, Larry and Jen agreed to film on-stage with Taylor and Maci, and things got "explosive," according to the source.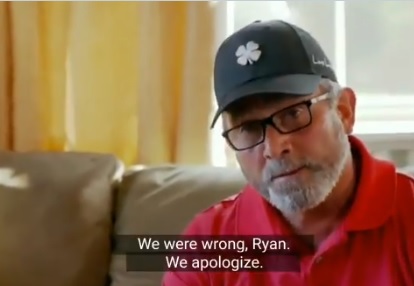 "You could cut the tension with a knife when they were all sitting out there," another source tells The Ashley. "But everything was OK until the very end of the segment."
The second source tells The Ashley that Jen was concerned that Maci was acting so angry and distant, and Jen kept asking her what was wrong.
"Maci kept giving vague answers and was making it clear she was upset but would not say why," the source said.
Finally, Taylor "exploded on" Jen and Larry, the source said.
"He told them Ryan is a 'piece of s**t' and that he, unlike Ryan, has been there for Bentley for a long time," the source said. "He told Larry and Jen that Ryan should be more like he is."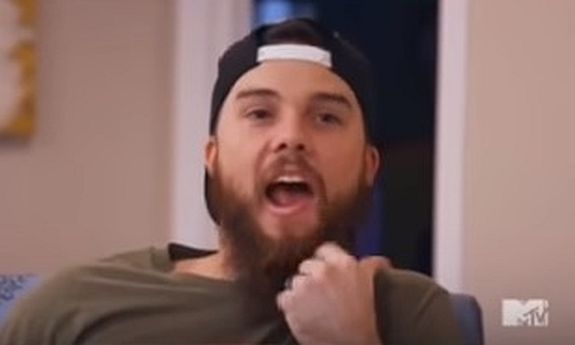 That angered Larry, but Taylor continued to go off on the couple.
"[Taylor] kind of got up and eventually asked Larry if he wanted to take things outside," the source said. "It didn't get that far, though. Nothing got physical."
The source said Maci also exploded on the Edwards, yelling at Jen and calling her a "manipulative bitch."
Soon after the on-stage confrontations, Maci and Taylor stormed off the stage and left the Reunion taping. (The Ashley is unsure if they returned later to finish filming.)
That night, Maci posted a message to Instagram and Twitter, and tweeted a message to Ryan and Mackenzie after watching the episode of 'Teen Mom OG' that was airing.
View this post on Instagram
She also insinuated that Ryan and Mack don't actually know what 'petty' means.
"I really wanted to post some "petty b*tch" (and hilarious) comments, but I'll wait until they can tell me the definition of 'petty' without googling it and reading it aloud," she wrote.
I really wanted to post some "petty b*tch" (and hilarious) comments, but I'll wait until they can tell me the definition of "petty" without googling it and reading it aloud. 🎤

— Maci McKinney (@MaciBookout) February 24, 2021
As 'Teen Mom' fans know, Maci once enjoyed a very close relationship with Ryan's parents. She and Taylor invited them (as well as Ryan and Mackenzie) to their October 2016 wedding. Jen and Larry also watched the couple's other children for them over the years, before things turned sour between them.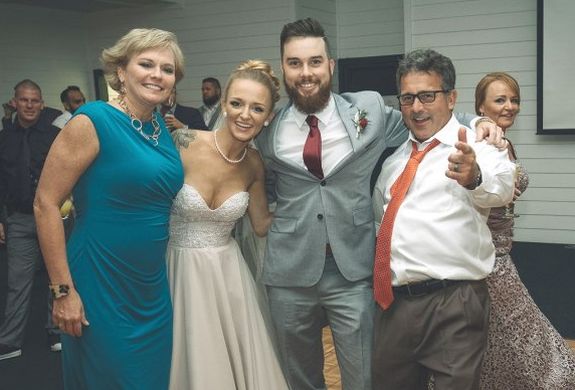 The Edwards clan has yet to respond to Maci's "petty" tweets. However, Mackenzie did respond to some negative comments (to an unrelated post) on her Instagram. When she was asked why she doesn't speak out on-camera much regarding the Maci Situation, she told the fan, "Why would I say anything on camera? Nobody is gonna like what I have to say, so may as well stay quiet. Also after talking about one topic for about 4 ish years now how many different opinions can one have."
She also clapped back at someone who said it seems like she doesn't want Ryan to have a relationship with Bentley, or for them to go to therapy to work out their issues.
"I'm sorry, but I do encourage that 100%!" she said. "I think it's incredible for them and their relationship."
UPDATE! Taylor spoke to The Hollywood Gossip about this story, and essentially confirmed The Ashley's report (while also calling it "one-sided.")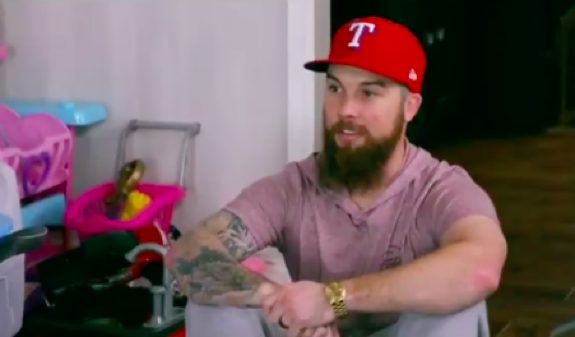 "You'll have to see the reunion play out on TV but one thing I am always going to do is stand up for my wife and kids," he said. "You come for my wife and kids? I'm coming for you."
RELATED STORY: 'Teen Mom OG' Viewers Slam Maci Bookout for "Exploiting" Son Bentley's Drama with His Dad Ryan Edwards & Therapy: "I Cringe for Bentley!"
(Photos: MTV; Instagram; Twitter)