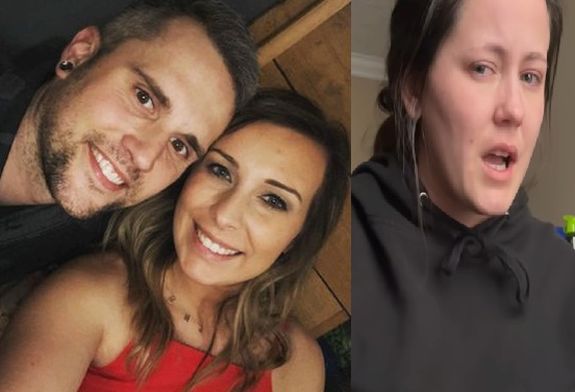 Jenelle Evans applauded MTV last week for firing Teen Mom OG dad Ryan Edwards, and Ryan's wife Mackenzie is not happy that Jenelle has inserted herself into the situation for no reason and started unnecessary drama.
In an interview with The Sun last week, Jenelle claimed that Ryan was obviously back on drugs, and, in her opinion, shouldn't be on the show anymore because it's bad for the kids to watch. In an interview with The Ashley, Mackenzie clapped back at Jenelle's comments about her and Ryan.
"Doesn't she have a dog to go rescue, or a podcast to be fired from, or a bad TikTok dance to re-create?" Mackenzie said.
In case you missed it, last week Jenelle told The Sun that she is glad Ryan was let go from 'Teen Mom OG' earlier this year because she feels Ryan– who has struggled with an addiction to heroin and opioids— is obviously using drugs and it's not right for the kiddie viewers to see someone like that.
"You can tell he is in and out of drugs a lot, no matter what Mackenzie says, and I just think it doesn't need to be aired," Jenelle told the site.
Jenelle— who, as you may remember, was arrested on heroin charges in the past, and was filmed for 'Teen Mom 2' while under the influence of heroin—says she's just thinking of the children!
"I don't think it's healthy for teens to be watching other people on drugs, especially young teens who are watching 'Teen Mom,'" she said.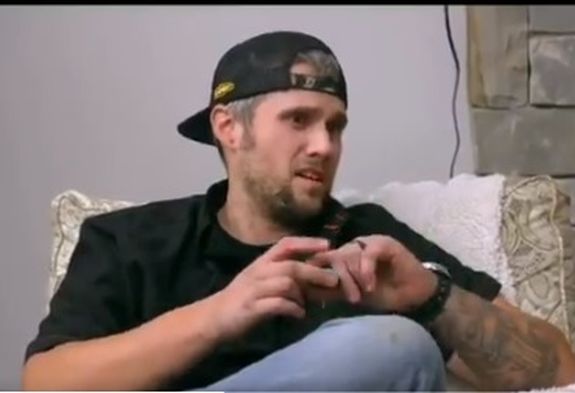 In recent months, Jenelle has claimed that she does not watch any of the 'Teen Mom' shows, and that watching old episodes of the show has "traumatized" her.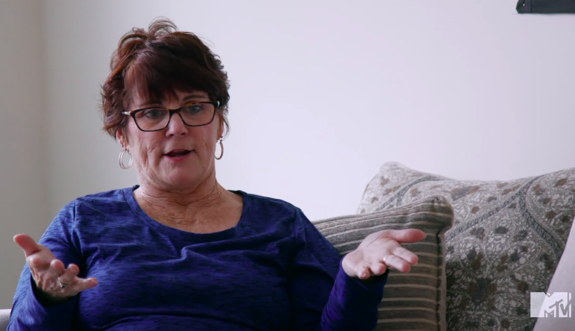 Mackenzie stated that she has no clue why Jenelle would run her mouth about her and Ryan, since she has nothing to do with either of them.
"I don't even know her," Mackenzie said. "And she doesn't have to believe anything I say because I literally do not care what her (or anyone's) thoughts are."
Mackenzie also went on to dispute Jenelle's claims that Ryan is "in and out of drugs."
"I'm incredibly proud of Ryan for how far he's come," she said. "This isn't a one day solution type of thing. It's a lifelong journey that we are working at. So, that being said, I hope if this story relates to someone that is going through the same thing-that they are encouraged to get the help they deserve!"
As 'Teen Mom 2' fans will remember, Jenelle was fired from 'Teen Mom 2' back in 2019, and her husband David Eason was fired (after David made a series of homophobic comments on Twitter) in February 2018. In the same interview with The Sun last week, Jenelle said that her fans are eager to see her mug back on TV.
"My fans on TikTok, they ask me every day why aren't you on TV when are you going to be back on?'" Jenelle told the site. "They are like, 'why did MTV get rid of you, your content on here is amazing.' I just know fans are eager and my views are still there, they haven't gone anywhere."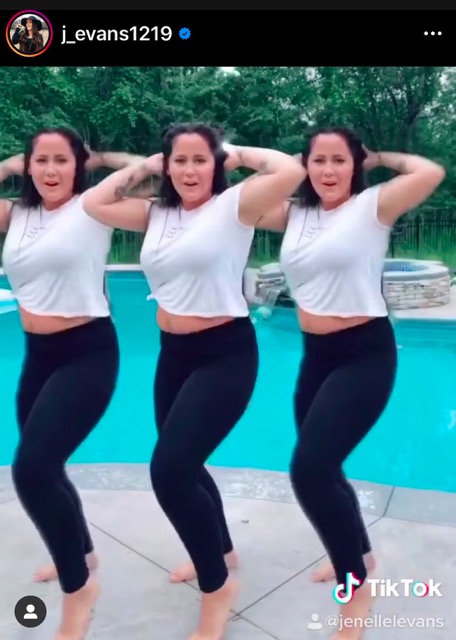 "It's not like I'm really eager about it, but it's not like I'm hesitant, it's like I'm 50/50 on going back on TV," Jenelle said.
Mackenzie has said that she likely won't be back on TV. In April (after MTV let her, Ryan and Ryan's parents Jen and Larry Edwards go from the show), Mackenzie told her fans on Instagram that she and Ryan had actually wanted to leave the show for a while.
"We had been having this conversation for a long time but it's hard to pull the trigger on something like that," Mackenzie said. "So, we got the phone call saying we're not going to be doing 'Teen Mom' anymore, and we both kind of felt this peace."
Ryan has also stated that he's glad that he's no longer a part of the show, calling the firing a "blessing in disguise."
"We are so happy that we are no longer doing [the show]," Ryan said. "This is the happiest I've been since before I started taking pain killers. It makes me real happy to see my wife so happy so I couldn't ask for much more."
UPDATE! Just moments after this story was published, Jenelle hit Instagram Stories to address Mackenzie.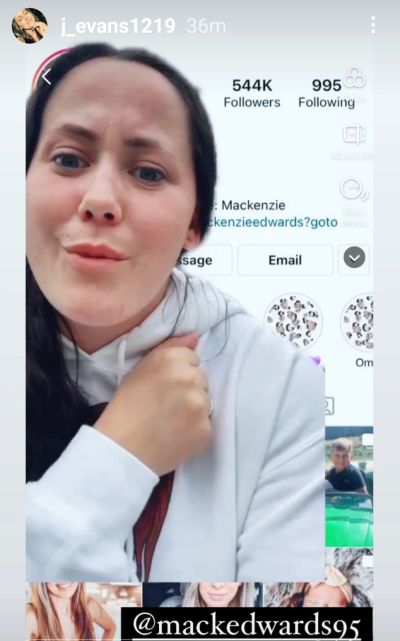 "You know what's really funny? You talk a lot of s**t about me but then you follow me and you keep messaging me. I was super nice to you?" Jenelle said, stating that Mack asked her to take down a clickbait article she had posted about Ryan.
She also told Mack that she should be "grateful the only thing I said was that maybe your husband shouldn't be on drugs and that shouldn't be aired on TV for young people to see.
"That's all I'm sayin'! That's it!" Jenelle told Mackenzie. "In my opinion, I feel like he's being enabled by multiple people and family, and it seems like that's how it's always been. I don't know, that's my opinion on things. If you don't like it, sorry. Maybe you should block me now."
RELATED STORY: 'Teen Mom OG' Dad Ryan Edwards Calls Taylor McKinney a "Punk B**tch"; Says Being Let Go from Show Was "Blessing in Disguise"
(Photos: MTV; Instagram; YouTube)