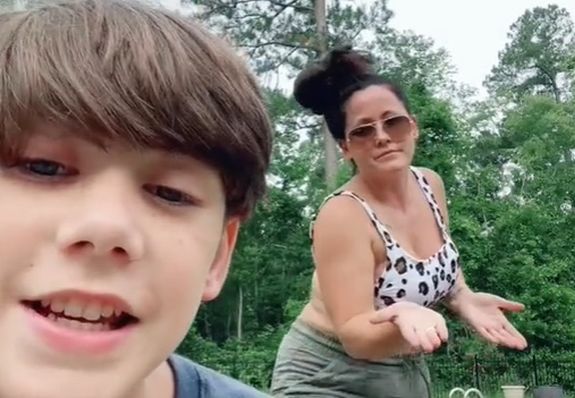 Jenelle Evans' large band of haters have taken it upon themselves to get the former Teen Mom 2 star fired from various collaborations, events and opportunities…but now they've messed with her family's TikToks and Jenelle is not happy about it!
On Sunday, Jenelle hit social media to rant that her trusty haters had targeted her son Jace's TikTok account, just one day after Jace appeared in a TikTok video with Jenelle that was posted online. She informed her followers that the haters had reported Jace's account and got him banned from the social media app.
"There's haters that are trying to take things out on my children and makin' my kids upset!" Jenelle ranted in the video, showing tweets from haters talking about reporting Jenelle's kids' accounts.
"Jace controls his own account," Jenelle said, adding that TikTok's guidelines allow kids of any age to have a TikTok, as long as they have parental consent.
"Sweetheart, you're not going to hurt my feelings if you get their accounts shut down. You're going to hurt their feelings," she said.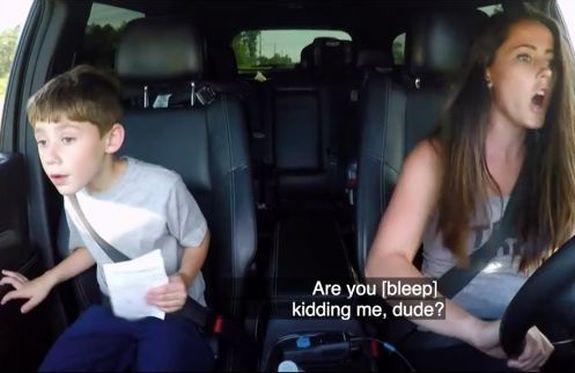 It's unknown if Jenelle makes any money from the kids' accounts; however, she scolded the haters for torpedoing the kids' "opportunities."
"Why ruin my kids' opportunities because you dislike me?" she said. "That's ridiculous! Grow up!"
In the comment section of her video, Jenelle informed her followers that Jace "uses TikTok to connect with his friends and watches gamers. That's it. I check his phone once a week and go through everything."
This is not the first time Jenelle has expressed her frustration with the band of haters who work diligently to get Jenelle dropped by companies that choose to work with her. (The haters usually inform the companies about things Jenelle has done or said in the past, causing the companies to drop her.) After Jenelle was dropped from the Girl S**t podcast in April (before it even launched), she stated on social media that what the haters do is "s**ty."
"It's pretty s**tty of a person to try to hold something against someone that happened years ago – like, we talk about all the time – to ruin their opportunities in life," she said in a clip reposted by Teen Mom Shade Room on Instagram. "Like, that's s**tty. That's really s**tty."
Jenelle's past and continued association with her husband David Eason has also caused her to lose multiple sponsorship deals with companies including Blue Apron, Prana Mat, and PatPat Clothing, to name just a few.
RELATED STORY: Dr. Drew Pinsky Reveals Why He Doesn't Call the 'Teen Mom' Cast Out at Reunions for Their Bad Choices; Says Fans Who Want Certain Girls Fired are 'Disgusting'