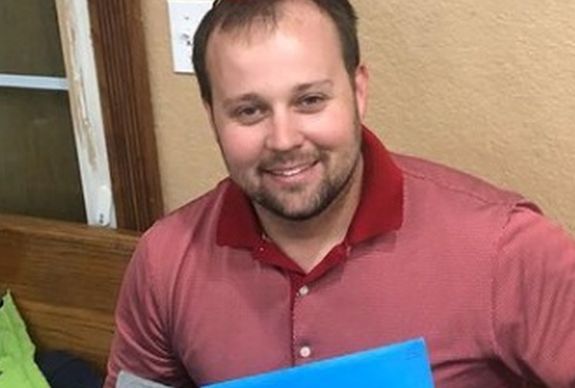 Josh Duggar and his legal team are doing everything they can to keep the 19 Kids and Counting star's previous molestation of minors out of his upcoming child sex abuse materials trial, claiming the "ancient allegations" from Josh's teen years have no relevance to the crimes he's going on trial for later this month. In fact, Josh says in new court docs that those molestations may not have even happened after all!
As The Ashley previously reported, the prosecution has made it known that they plan to use the fact that Josh admitted to (but was never charged for) molesting four of his underage sisters, as well as another minor female, back when he was a teen himself. The prosecutors asked the court to use Josh's history of molestation during his trial, as they say it shows his alleged "sexual interest in young girls."
However, in new court documents discovered by The Sun, Josh & Co. claim that Josh may not have even molested his sisters and the unnamed minor girl at all, claiming that the 2006 police report was redacted and didn't show victims' ages or names.
The team argued in the court docs that, because of this, what Josh did may not even be a criminal act. They also bring up the fact that Josh was never charged with any crimes in relation to the incidents.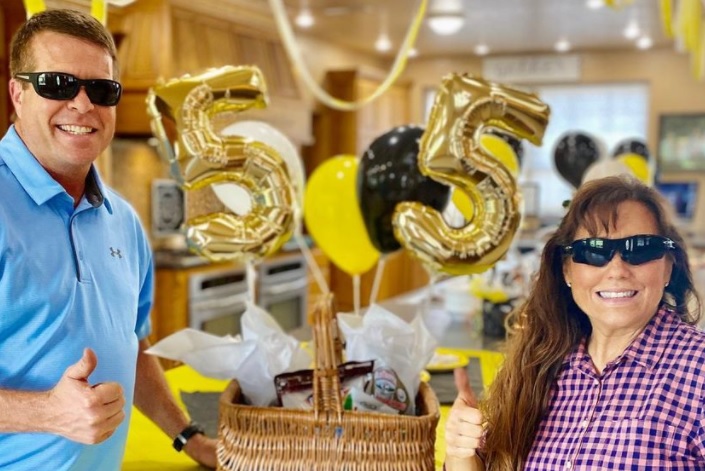 (The 2006 police report was exposed in 2015 by In Touch Weekly and led to Josh, his parents Jim Bob and Michelle, as well as two of his victims– sisters Jessa Duggar Seewald and Jill Duggar Dillard– to go public and admit that Josh committed the crimes that were detailed in the police report. Jinger Duggar Vuolo and Joy-Anna Duggar Forsyth later came forward in a lawsuit as two more of Josh's victims.)
Still, Josh and his legal team state that it's not clear if the "uncharged allegations [of Josh molesting the five young girls]" were actually committed, and, if they were committed, it's unclear if the actions "actually constitute a crime" of sexual assault in the second degree "under Arkansas state law."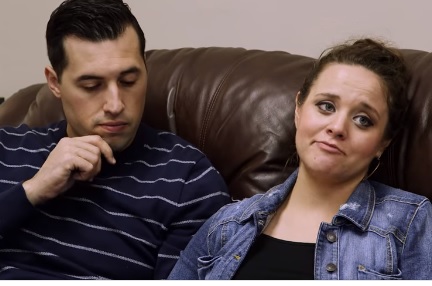 "The Report is heavily redacted and, importantly, includes no names or dates of birth of anyone involved making it exceedingly difficult for anyone– much less this Court in ruling on the application of Rule 414– to determine whether Duggar actually committed the acts alleged in the Report and whether the conduct, if committed, constituted a crime, particularly in light of the affirmative defenses clearly set out in the statute."
Josh and his team further argue that the 2006 allegations are "ancient" and "completely irrelevant" to what Josh is on trial for, which is receiving and possessing child p0rnography. They feel that using Josh's history will "mislead" the jury in his upcoming trial.
While Josh & Co. argue that now they're not even sure if Josh "actually committed the acts alleged in the [2006 police report]," it's a very different story than what Josh and the rest of the Duggar family were telling back when the police report was discovered and exposed by In Touch Weekly in 2015.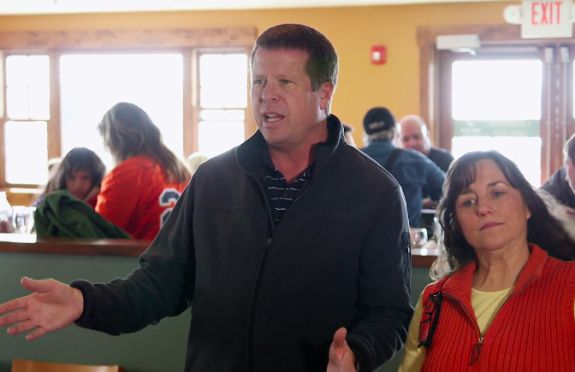 When the scandal was discovered, TLC cancelled "19 Kids and Counting" and Josh released a statement in which he confessed that the allegations were true. He admitted that he "acted inexcusably" and that he "hurt others, including my family and close friends." Jim Bob and Michelle also released a statement at the same time.
"Twelve years ago, as a young teenager, I acted inexcusably for which I am extremely sorry and deeply regret. I hurt others, including my family and close friends," Josh said in the 2015 statement. "I confessed this to my parents who took several steps to help me address the situation. We spoke with the authorities where I confessed my wrongdoing, and my parents arranged for me and those affected by my actions to receive counseling. I understood that if I continued down this wrong road that I would end up ruining my life."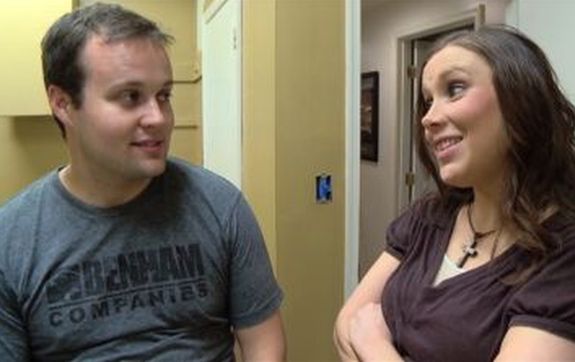 "Back 12 years ago our family went through one of the most difficult times of our lives," Jim Bob and Michelle said in a joint statement. "When Josh was a young teenager, he made some very bad mistakes, and we were shocked. We had tried to teach him right from wrong. That dark and difficult time caused us to seek God like never before."
Josh's wife, Anna Duggar, also released a statement at the time, revealing that Josh told her and her parents knew about his past molestations before they got married.
"I can imagine the shock many of you are going through reading this. I remember feeling that same shock," Anna said. "When my family and I first visited the Duggar home, Josh shared his past teenage mistakes. I was surprised at his openness and humility and at the same time didn't know why he was sharing it. For Josh, he wanted not just me but my parents to know who he really was – even every difficult past mistakes."
(She later talked about this again during early episodes of Counting On.)
Jim Bob and Michelle later did an interview with Megyn Kelly about Josh's actions as a teen. Jessa and Jill also did an interview during the same Megyn Kelly special, discussing their feelings as victims.
Earlier this month, the prosecutors notified the court that they intend to introduce evidence about Josh's molestation history.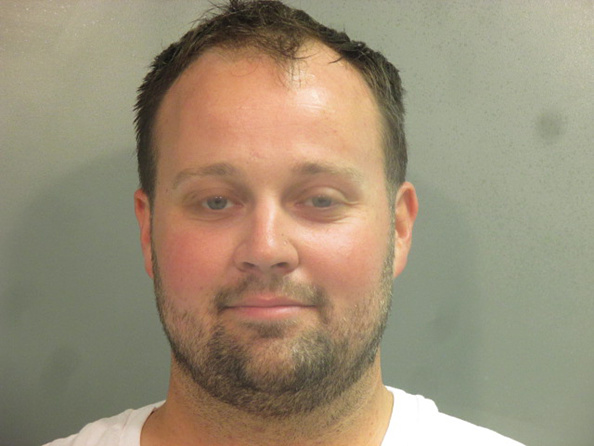 "Specifically, the government notices its intent to introduce evidence that in approximately 2002 and 2003… the defendant attempted to and did commit a crime as defined by Arkansas state law involving contact between any part of the defendant's body and a child's genitals or anus—namely, sexual assault in the second degree," the prosecution's request reads, adding that the evidence will include "testimony that the defendant was investigated for, admitted to, and received counseling for touching and sexually molesting multiple minor females, including at least one instance involving the digital penetration of a prepubescent minor."
The court papers— which prosecutors filed on November 3— state that this evidence will be used to show Josh's "propensity to commit the charged child sex offense."
"Evidence of the defendant's molestation of and sexual interest in minor girls—including, in this case, girls in the approximate age range of the victims depicted in the child sexual abuse material the defendant downloaded or attempted to download from the Internet," the papers state.
In their response to the prosecution's request, Josh and his legal team argued that "there is no question the allegations at issue arise at a time when Duggar was a minor and the allegations at issue in this case arise at a time when Duggar was in his thirties."
Josh also argued that in addition to the police report being "unlawfully leaked," his conduct in that crime "sheds no light" on whether he "knowingly received or possessed alleged child p0rnography on three days in 2019 as the indictment alleges."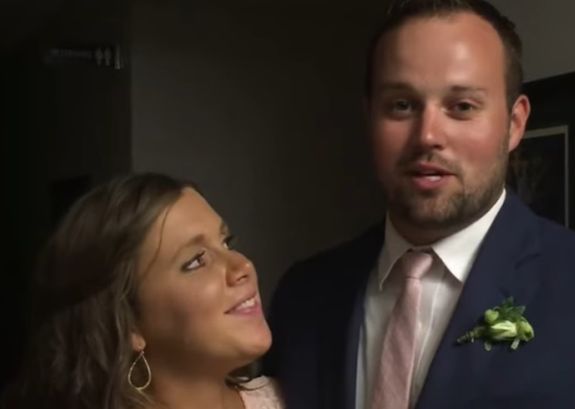 Josh's trial is due to begin on November 30. None of his victims have spoken out regarding Josh's latest statements.
RELATED STORY: Josh Duggar's Legal Team Responds After Prosecution Files Motion Requesting Josh's Past Molestation Scandal Be Used in Upcoming Child Sex Abuse Trial
(Photos: Washington County Sheriff's Office via Getty Images; Instagram; TLC; YouTube)