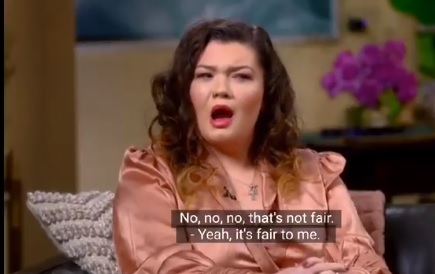 Amber Portwood's loved ones are speaking out, defending the Teen Mom OG star after her baby daddy Andrew Glennon alerted the courts that he wants to move to California— and take their three-year-old son James with him.
As The Ashley previously reported, Andrew's plan was revealed during a custody hearing held last month. Andrew stated that he wants to bring James to California– and reduce Amber's visitation with her son to three, 10-hour visits a month— visits that Andrew demands take place in California. At the hearing, Amber (who lives in Indiana) and her legal team fought back against Andrew's proposed plan.
After the story was published, a source close to Amber spoke out about the situation to The Ashley.
The source stated that Andrew's proposed parenting plan would not only keep James from Amber the majority of the time, but also from her family in Indiana, which includes James' half-sister Leah, whom Amber shares with Gary Shirley. (In a recent interview with The Ashley, Amber stated that James is very close to Leah, as well as Gary and his wife Kristina, whom he considers to be his aunt and uncle.)
"Amber wants 50/50 custody so James can have both his parents in his life," the source told The Ashley. "She loves her kids more than anything and sees no reason why her son should be separated from his mother."
View this post on Instagram
As 'Teen Mom' fans know, Amber and Andrew have been locked in a nasty custody battle over James for years. In February 2021, Amber requested a change to the pair's existing custody agreement, which would allow her overnight visits with James once he turned three–- which he did in May 2021. A month later, the exes were ordered to resolve their custody issues out of court within 60 days, but they were unable to do so. The latest hearing took place over two days in March, and the custody case is ongoing.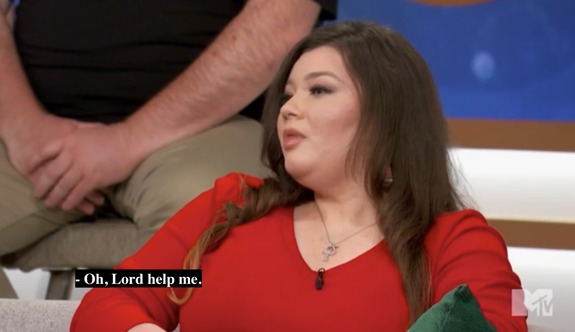 The source told The Ashley that Amber has meticulously followed the custody agreement since it was created several years ago.
"Amber is not the same person she used to be," the source stated. "She's been fighting for James for 2.5 years and done everything that's been asked of her."
The Ashley will update this story when more info is available…
RELATED STORY: Amber Portwood Fights Back After Ex Andrew Glennon Tells Court He Plans to Move Their Son to California; Only Allowing the 'Teen Mom OG' Star Monthly Visits in California
(Photos: MTV; Instagram)