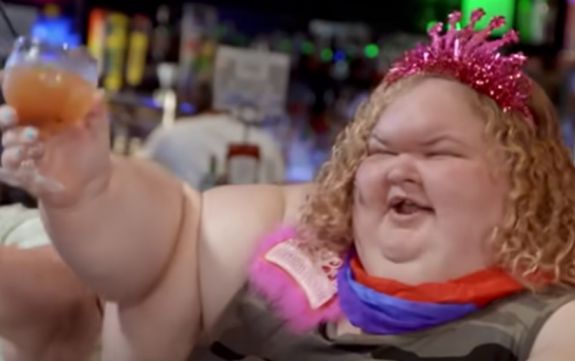 Tammy Slaton of TLC's 1000 Lb. Sisters is getting hitched next week!
As The Ashley reported last week, the reality star— who has been in an Ohio treatment facility for nearly a year-– accepted a proposal from her boyfriend, Caleb, last month. The pair met at the weight loss treatment center (where they are both patients) and got engaged in the parking lot of the facility.
According to The Sun, Tammy and Caleb are moving ahead with their plans to tie the knot in a private ceremony on November 19, and have already applied for a marriage license.
While close friends of the couple are expected to attend the celebration, Tammy's younger sister and "1000 Lb. Sisters" co-star, Amy Slaton Halterman, will not be one of them.
A source told The Sun that Amy will not be traveling from Kentucky to Ohio for the wedding–- nor will the rest of Tammy's family–- due to the distance between the two places.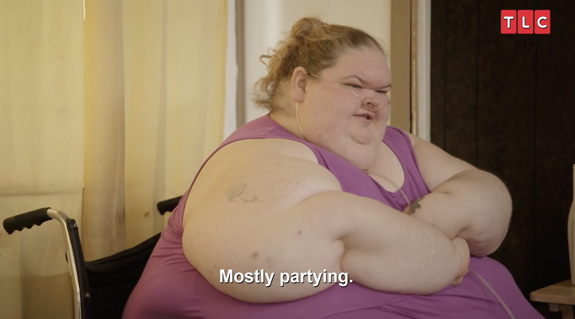 Tammy is currently recovering after having undergoing bariatric surgery at the end of the summer. Tammy's procedure was done in Lexington, Kentucky, and Tammy claims it went smoothly with few complications.
After surgery was complete, Tammy returned to the weight loss center in Ohio, where medical staff continue to monitor her health and ensure that she is staying on her diet post-surgery. Nurses are also continuing to monitor Tammy's trach. (Tammy previously underwent surgery to shrink the size of her tracheostomy tube.)
"She has been adjusting well and [her body] hasn't rejected her medications," a source told the outlet.
Tammy was slated to return home for a month after her surgery, and at one point, her release date was planned for September 1; however, the date kept getting pushed back. Tammy is now expected to be released at the end of 2022. While Caleb's release day is unknown, he will reportedly be moving into Tammy's Kentucky apartment when that time comes.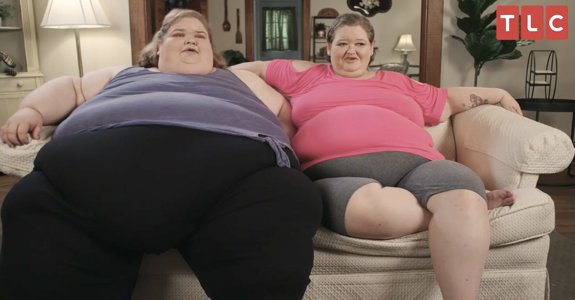 Prior to entering the rehab facility, Tammy had been residing in the duplex she once shared with her sister. Amy shared in February that Tammy was no longer able to pay rent on the home because Tammy has been putting all of her money towards her rehab stint, as she is covering the costs herself.
RELATED STORY: Engaged! "1000 Lb. Sisters" Star Tammy Slaton Accepts Proposal From Boyfriend Caleb While At Rehab Facility; Plans To Get Married This Month
(Photos: TLC; Instagram)