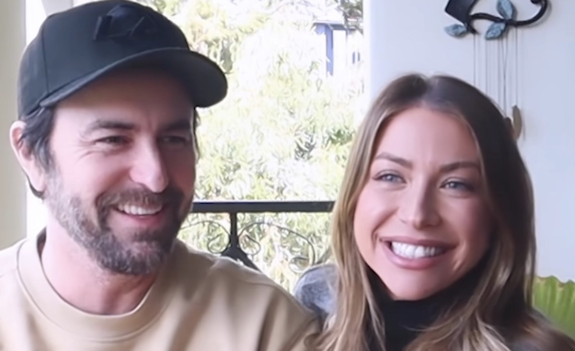 Another 'Vanderpump' baby is on the way.
Former Vanderpump Rules star Stassi Schroeder has revealed that she and husband Beau Clark are expecting their second child, two years after welcoming daughter Hartford Charlie Rose.
"Secrets stress me out," Stassi captioned a photo posted Wednesday to Instagram that showed her noticeable baby bump. "Baby #2, I love you so much already."
Stassi– who was fired from 'Vanderpump Rules' in 2020 along with Kristen Doute for a racially charged incident involving former co-star Faith Stowers– used her pregnancy announcement as a way to promote her and Beau's podcast, The Good The Bad The Baby, which is available through Patreon.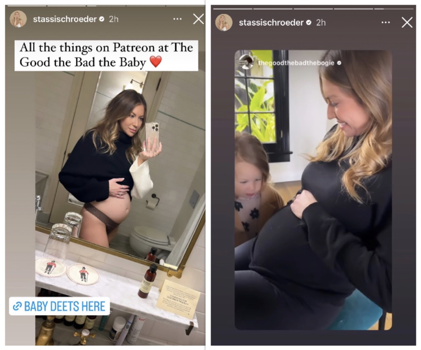 "All right, we had to come here first because we needed to tell y'all first," Stassi said in an Instagram Story on Wednesday.
"We're having… ," Beau added. " … Another baby," Stassi continued. "I'm pregnant! There's so much that we're going to discuss on Patreon, on our podcast. The gender reveal, all of the videos leading up until now– the doctors appointments, taking the pregnancy test, all of that stuff–– and a full podcast on, like, the journey thus far because there's so much to talk about."
The couple went on to reveal that baby number 2 was conceived during a trip to Vegas.
"What's the joke?" Beau asked. "Things that happen in Vegas don't stay in Vegas?"
View this post on Instagram
Stassi and Beau launched their joint podcast on Patreon in March 2021, while Stassi's solo podcast, Straight Up With Stassi, relaunched in September after being cancelled in 2020. New episodes of 'Straight Up With Stassi' are available free to listeners, though Stassi also offers fans an option to join her podcast's Patreon for $4.99 per month. Stassi and Beau offer a similar membership for The Good The Bad The Baby for $8.99 month. (Hardcore Stassi Stans can also shell out $12.99 per month for "ALL ACCESS" to both podcasts.)
Stassi's friends/former 'Vanderpump Rules' co-stars were among the first to congratulate her on her baby news Wednesday, including Kristina Kelly, who is currently expecting her first child.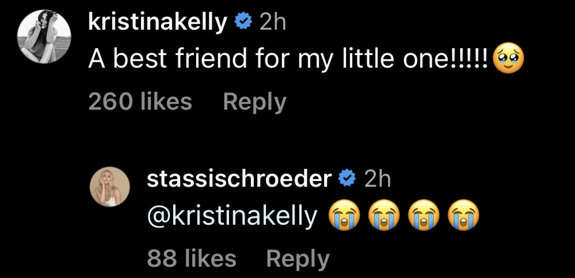 "A best friend for my little one!" Kristina commented.
Raquel Leviss and Katie Maloney (who happens to be Hartford's godmother) also posted their congratulations, as did Scheana Shay, who was part of the 'Vanderpump Rules' baby boom of 2021.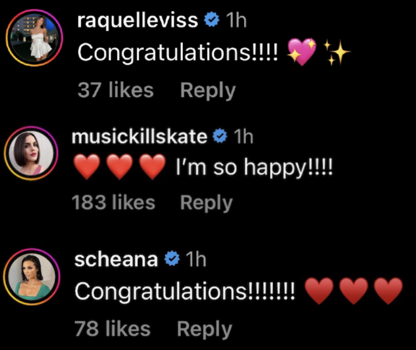 Beau joked that he and Stassi had been hiding their pregnancy news from fans in photos they took in New York City last week.
"Yeahhhhhh, we were totally hiding the Bump," he wrote on Instagram.
Following the January 2021 arrival of Hartford Charlie Rose, Lala Kent and then-fiancé Randall Emmett welcomed daughter Ocean Kent in March, followed by the birth of Jax Taylor and Brittany Cartwright's son Cruz Michael in April. Scheana and husband Brock Davies' daughter Summer Moon Honey was also born in April.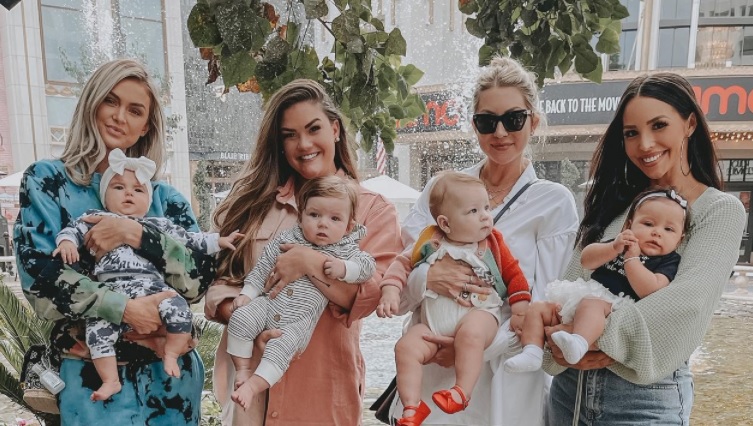 While promoting her second book last year, Stassi spoke about a 'Vanderpump Rules' spinoff–- tentatively titled Valley Rules–- that was allegedly in the works prior to her getting the boot from Bravo. Stassi said the show would have been introduced to fans through a transitional episode featuring her wedding to Beau. (As fans may recall, 'Vanderpump Rules' was introduced this same way via Real Housewives of Beverly Hills.)
Stassi and Beau ended up postponing their wedding in Italy due to the pandemic and instead, tied the knot in a low-key ceremony in September 2020 before welcoming their daughter in January. The couple ultimately held their formal wedding ceremony in Rome last summer.
RELATED STORY: Lala Kent Talks About Her Custody Battle with Randall Emmett Over Their Daughter: "Ocean Kent Has To Be Protected"
(Photos: Instagram)