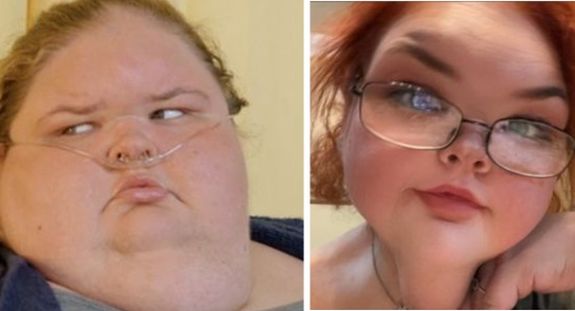 Tammy Slaton is reflecting on how far she's come in her weight loss journey, one year after getting life-changing bariatric surgery.
In a new interview with People magazine, the 1000-lb. Sisters star stated that she is feeling great.
"I'm thankful to be alive, and it's fun to be progressing as much as I am," she said.
As viewers saw during the most-recent season of "1000-lb. Sisters," Tammy spent more than a year in an Ohio weight loss rehab center to battle her weight, as well as her binge drinking and depression.
In 2021, Tammy was hospitalized and placed into a medically induced coma after her lungs and other organs began to shut down. She was placed on a ventilator and, after she woke up from the coma, had to have a tracheotomy, which is a surgery that puts a hole in the patient's throat so that a breathing tube can be placed inside.
After spending three weeks in the hospital, Tammy went back to the rehab where she eventually lost enough weight to have the bariatric surgery.
"I wised up and got my surgery," Tammy told People. "I was able to make my lungs strong enough to get my trach out."
Tammy— who left the rehab center in February— is now almost completely independent of her oxygen tube.
View this post on Instagram
"Recently the doctor cleared me to be off my oxygen machine during the daytime," Tammy— who has posted plenty of oxygen-tube-free photos on Instagram lately— stated. "Now I only wear my oxygen at night, along with my BiPap machine. I monitor my oxygen levels throughout the day and keep my machine on-hand in case I need it."
Tammy has also posted photos recently that show her walking on her own, without a walker. (Previously she had to be in a wheelchair or use other mobility assistance device.)
"I'm feeling thrilled, proud, excited — just all the emotions. I proved everybody wrong. Everybody that doubted me, I finally got mine! My told-you-so moment!" Tammy said.
While Tammy's health is improving, her marriage to rehab-mate-turned-lover Caleb Willingham is not. As The Ashley reported back in May, Caleb basically confirmed that his marriage to Tammy is over, writing on social media that their union is "by paper only." He also revealed that the split was not his decision.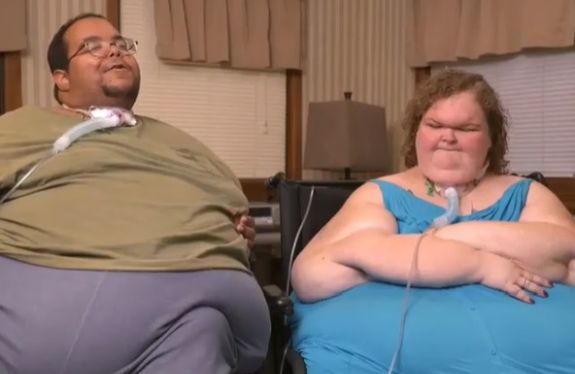 Tammy's weight loss— as well as her failed marriage— will surely be hot topics of discussion on the upcoming season of "1000-lb. Sisters." TLC has not yet revealed when Season 5 will premiere.
RELATED STORY: Why Tammy Slaton Split From Husband Caleb Willingham & How a Divorce Will Affect Her "1000-Lb. Sisters" Money