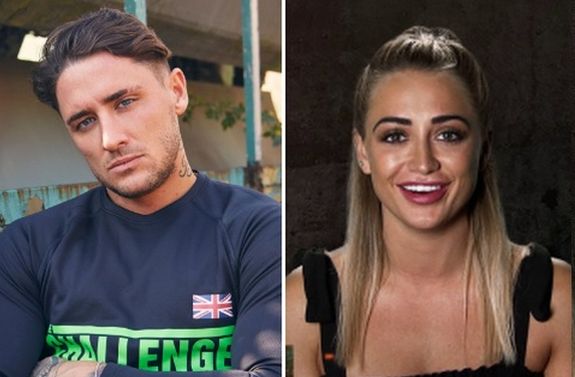 Stephen Bear is not only locked up, but now he'll have to pay up.
The former star of The Challenge and Love Island UK— who is currently serving a 21-month prison sentence for filming and then sharing a revenge p0rn video of him and his former Challenge co-star Georgia Harrison online— has been ordered to pay £207,900 which equates to about $267,000.
The UK's Independent reports that this is the amount ever awarded in an image abuse case, and one of the largest payments for damages in a privacy claim relating to a single act.
As The Ashley previously told you, Bear was found guilty on March 3 of voyeurism and two counts of releasing photographs and a video with the intent to cause stress. The charges came after Bear made a tape of him and Georgia having sex without her knowledge or consent using CCTV footage in 2020. Bear then posted the video to his OnlyFans and profited from it.
Georgia– who announced her plans to sue Bear in March after Bear's sentencing—stated earlier this week that she will donate part of the sum to "multiple charities that have helped support me and other victims of image-based sexual abuse."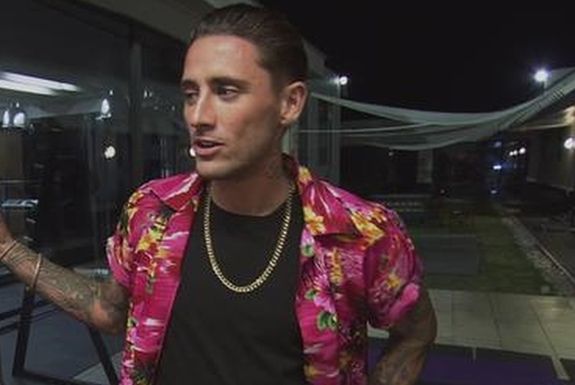 The Love Island UK star's lawyer, Hanna Basha, shared, "This has been a difficult, complicated and emotional case… I am pleased that we were able to support Georgia, and I hope her strength in pursuing this highlights to other victims that there is help and support available for them and that the courts take these matters very seriously."
Earlier this year, Georgia stated that she was suing Bear because the release of the sex tape severely damaged her career.
"I've gone through two years of being dropped by every brand who ever worked with me," Georgia told The Sun. "My career was thriving prior to it."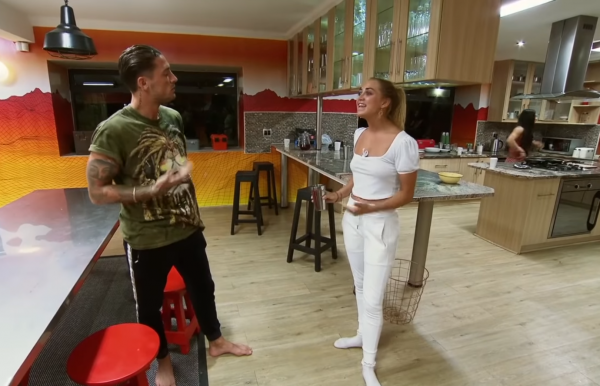 Georgia claimed that once she learned the video existed, she begged Bear not to release it, telling him that if he released it, it would ruin her life.
"I did say to him if anyone ever saw it, it would ruin my life. It would change my life unequivocally," she said. "And it did."
Georgia has also detailed how much the stress of the ordeal has impacted her physical health, revealing that at one point, she had to be hospitalized.
In addition to having to pay Georgia the $267k+ in damages, Bear will also be forced to register as a sex offender for 10 years after he's released from prison. He was also slapped with a restraining order that prevents him from contacting Georgia for five years.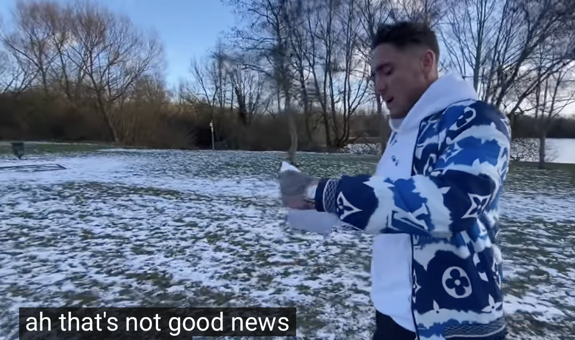 Since the case, Georgia has been outspoken about her fight for justice against Stephen Bear and for other revenge p0rn victims.
"Had so much fun at the #itvsummerparty celebrating all things @itv @itvxofficial thanks for everything you have done for me over the past 10 years but especially this year," the reality star shared on Instagram.
She continued, "#GeorgiaVsBear inspired so many people and contributed towards amending the image-based sexual abuse law this year. I'll forever be grateful to you as a channel for the endless opportunities you have given me."
View this post on Instagram
Georgia was instrumental in helping to change the laws regarding revenge p0rn and the sharing of non-consensual images and videos. Revenge p0rn has been illegal in the UK since 2015 but, previously, it had to be proven that there was an intent to cause distress. Now, that clause has been removed and the sharing of images without consent will result in a maximum of six months of prison.
If it can also be proven that the person who shared the materials did so to cause distress, humiliation or to gain sexual gratification, it could result in a two-year jail sentence and a requirement for that person to be placed on the sex offenders' register.
"The reforms to the law that has been passed today are going to go down in history as a turning point for generations to come and will bring peace of mind to so many victims who have reached out to me whilst also giving future victims the justice they deserve," Georgia said in a statement in June, per National World.
"I'm so grateful to everyone who supported me throughout this campaign and it just goes to show how amazing our country is that the government have reacted so quickly to push through these amendments."
As for Bear, he remains behind bars. Shortly after he was incarcerated at HMP Chelmsford, he was moved to the isolation wing over concerns for his welfare, according to The Mirror. It's unknown if he has remained there.
RELATED STORY: Georgia Harrison Is Suing Stephen Bear For Releasing Career-Ruining Sex Tape: "People Don't Realize How Much This Damaged My Career"
(Photos: Instagram; MTV; YouTube)