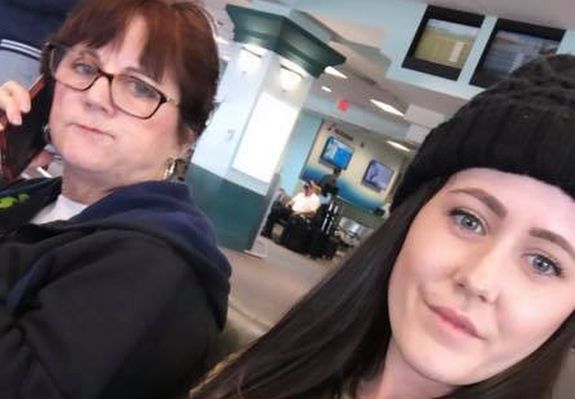 The bitter feud between Jenelle Evans and her mother Barbara has turned legal.
The Ashley can exclusively confirm that the fired Teen Mom 2 star has officially filed for a protective order against her mom. Jenelle filed for the protective order on September 1 and, shortly after, Barb was notified. The Ashley hears that Barbara wasn't officially served with the restraining order until Tuesday, though.
According to court docs, Jenelle initially tried to file for a domestic violence protective order against her mom. (In North Carolina, you can file for this if you have lived with the other party at any time.) Jenelle requested that this restraining order be done ex parte, which means the court would need to take emergency action, granting it immediately and give her a court date within 10 days. If a judge granted it, the restraining order would be in effect for a year.
However, Jenelle's request appears to have been denied by the judge.
Next, Jenelle filed for a civil restraining order, stating that the comments Barb made to TMZ last month about her and Jace caused Jenelle and the kids "emotional distress." (As fans know, Jenelle's son Jace has been living with Jenelle since March, when Barb signed custody back over to Jenelle.)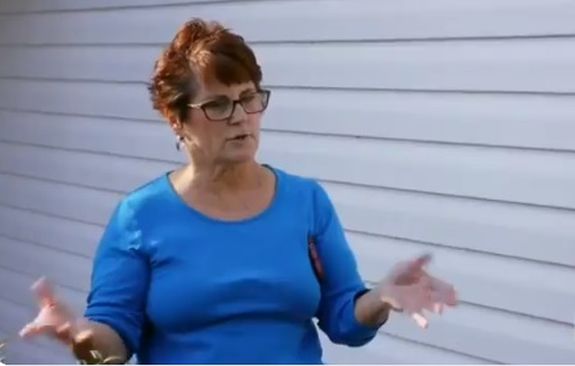 The judge has denied it, but Barbara still has to go to court next week. At this court date, the "burden of proof" will be on Jenelle to prove that Barb's actions did, in fact, do what she claims they did.
The Ashley can also confirm that both Jenelle and her ever-present husband David Eason went to court on Tuesday, but it was unrelated to what's going on with Barbara and the restraining order.
In a photo obtained by The Ashley of the swampy soulmates at the courthouse, Jenelle is seen wearing her "more classier" courtin' heels.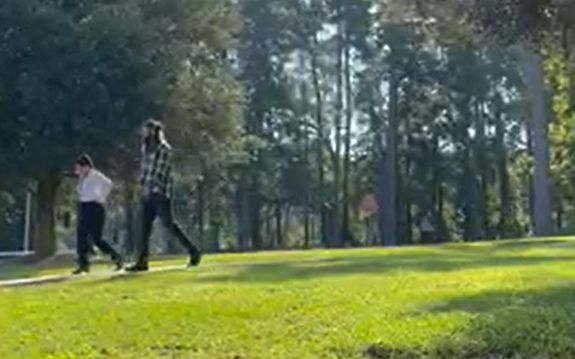 As The Ashley previously reported, Jenelle and Barbara are no longer getting along, despite a short truce they had made earlier this year. Last month, Jenelle announced on social media that she had, once again, "cut off" communication with her mom. She also blasted Barbara for giving the interview to TMZ after Jace ran away (the first time) in August.
In that interview with TMZ, Barbara claimed that, since Jace went to live with Jenelle, the fired 'Teen Mom 2' star has stopped giving the 14-year-old the ADHD medication he's been on for the past seven years. Barb also stated that Jace is no longer seeing his behavior specialist.
Jenelle later responded to the story on social media.
"Cut my own mother off again, and she has to keep going with the articles. Doesn't call to check up, doesn't ask me how he is, but talks to TMZ to give updates she knows nothing about," Jenelle wrote. "Please do not believe anything my mother is saying to the media at this time. The truth will prevail and I'll soon tell you when the time is right."
Last week, 14-year-old Jace went missing again. He was reportedly gone for a few hours before being located at a nearby gas station. Jenelle later took to social media to tell nay-sayers that she shouldn't be blamed for Jace's issues, as they existed before she regained custody of him.
Barbara and Jenelle have had a tumultuous relationship for years but, to The Ashley's knowledge, this is the first time Jenelle has ever filed for a restraining order against her mother.
UPDATE! The Ashley has obtained the document Jenelle filed with the court in order to request the restraining orders. Click here to find out what Jenelle wrote in the document.
RELATED STORY: Jenelle Evans Says She's Cut Off Mom Barbara Again After Barbara Claims Jenelle Stopped Giving Son Jace His ADHD Meds & Therapy Sessions After She Regained Custody