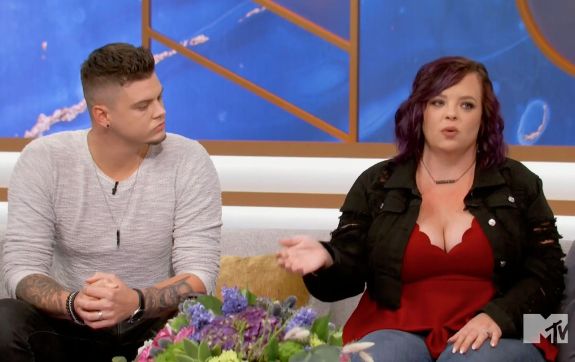 From defending their parenting to defending their right to post sexy-time pics, it's been another busy week for the stars/former stars of the 'Teen Mom' franchise! In an effort to bring you up-to-date on the latest Teen Mom OG and Teen Mom 2 news, The Ashley brings you the Teen Mom News Pile.
Here are some of the major (and minor but interesting) 'Teen Mom'-related things that happened over the last few days…
Jenelle Evans Says It's No Fair She's Being Blamed For Her Son Jace Running Away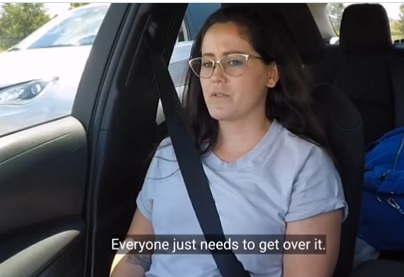 Jenelle's son Jace went missing yet again this week, with the fired 'Teen Mom 2' star having to call the police to help her locate the 14-year-old after she was unable to find him after a few hours. Jace was found safe about 10 minutes away from The Land, but after the news of his latest escape attempt went public, Jenelle says she's been inundated with negative comments about her parenting.
The Ashley will give you a moment to get over your shock…
Of course, this is the second time this month that the police have had to get involved to find Jace. Earlier this month, he was reported by county police as a missing juvenile after he bolted from his school. (He was found by search dogs later that day.)
Jenelle says she's tired of taking the blame for what Jace does.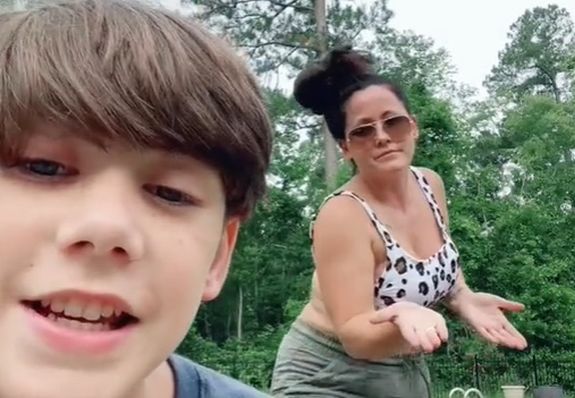 "A lot of my son's actions is being pinned against me," Jenelle, ever the wordsmith, said in a video posted to her Facebook page on Wednesday. "I'm getting a lot of hate, a lot of comments, it just keeps goin' and goin' and goin'! My son has been having a hard time for the past two or three years. None of this has gone public because we're trying to keep his privacy."
Jenelle stated that Jace had troubles long before he came to live on The Land. She also admitted that her mom, Barbara Evans, had a reason for giving Jenelle custody of Jace in March— and it wasn't because she and Jenelle were suddenly getting along well, as Jenelle had stated at the time.
"Me and my mom, when she gave me custody, she's like, 'Oh, we're just getting along, I'm just gonna give Jenelle back [custody of Jace]," Jenelle said. "Well there was a big reason behind why I got him back. For reasons we're not going to discuss because, like I said, it's my son's privacy,"
(As The Ashley has reported, Barb was unable to deal with Jace's behavior any longer, particularly after a few incidents that went down at her house. For general info on that, click here and here. The Ashley can confirm that Jace had run away before, even back when he was living with Barbara.)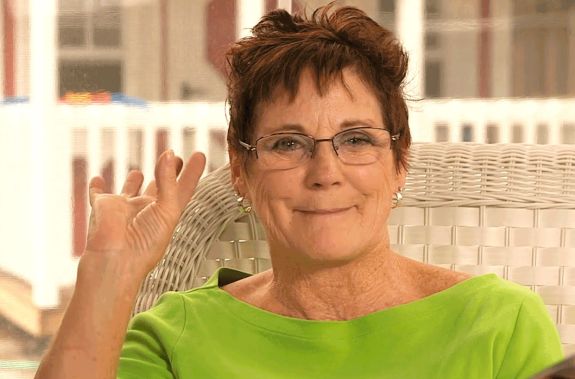 Jenelle continued, "But I will say one thing: monitor your kids' phones. If they're teenagers and they have apps, they're on Snapchat– Snapchat's a bad one! Because, you know, I monitor my kid's phone and sometimes they get in trouble, sometimes they need it taken away for the consequences for their actions, right?"
"My son is fine. He's healthy and he's safe," Jenelle said later in the video. "Due to my son's mental health, none of this is gonna be shared and I don't want to really go into detail with anything. So if you could kindly please give us the privacy, and give my son the privacy, right now, I'd appreciate it."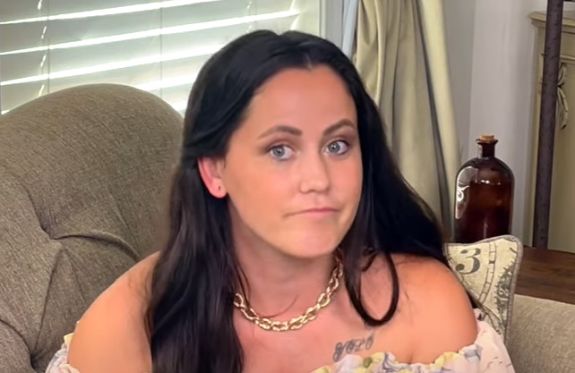 When someone suggested that Jace keeps running away to escape Jenelle and David's on-the-swamp arguing, Jenelle said that's not the case.
"Online arguing isn't 'shouting it outloud,'" Jenelle wrote. (And, no, that's not a typo.) "If you were to ask the kids if they hear us argue they would say no cuz it's always in text messages lol."
Just weeks ago, Jenelle was online accusing David of being mean to her and stealing her debit cards, among other things. Now, however, she claims that her arguments with David are usually about who did more chores around the house.
"We argue about things like, 'I do the dishes more than you fold clothes'… marriage stuff," Jenelle wrote. "I'm just more vocal about my life and truthful than most creators."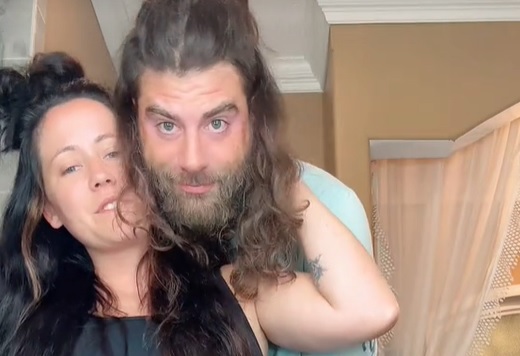 You can watch Jenelle's video plea for everyone to "Leave me alooooooone!" below!
Tyler Baliterra Brags That Wife Catelynn Lowell is His Pimp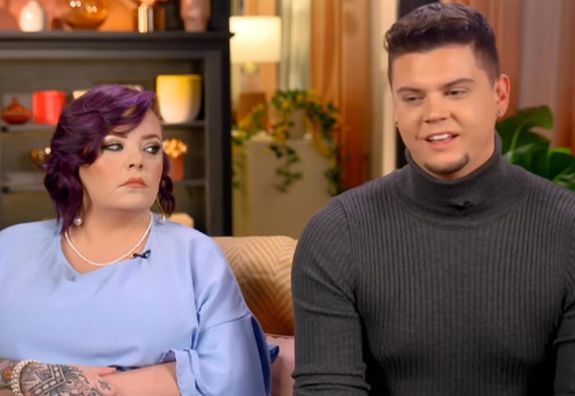 Tyler is making money by making sexy time content for his wife Catelynn to post. In a new interview, Ty bragged that Cate is now kind of like his pimp, since she is the one running his OnlyFans site and putting his X-rated pics on The Interwebs.
"She's putting me out there," Tyler told TooFab in a recent interview. "She's pimping me out!"
Catelynn joked that she has no problem pimping out her husband, because it keeps her from having to get a job.
"I told him this for months, I said, 'Start an OnlyFans and mama won't have to work another day in her life.' And so here we are," Catelynn said.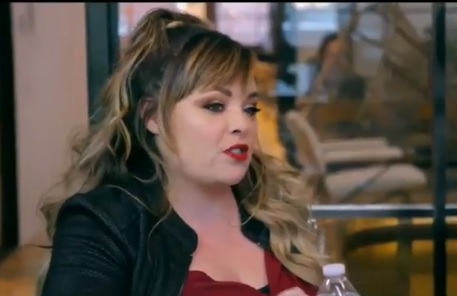 Catelynn said she started Ty's OnlyFans without his consent, but had been hinting that she was going to do it.
"I would constantly bring it up, like, 'Dude, you should just start an OnlyFans. People are ooh-ing and ah-ing all the time, we should charge them for this,'" Cate told the site. "I kept telling him, kept telling him about it and one day I just pulled the trigger and signed him up. Like, 'Whelp! I signed you up for an OnlyFans, here scan your face. Thank you! Let me take a picture of your ID, thank you.'"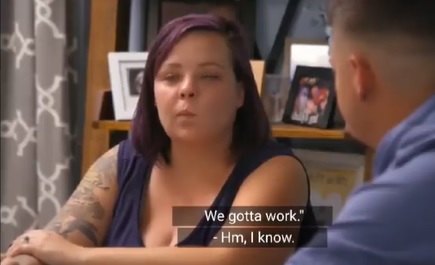 "I mean, she's doing something right!" Tyler added. "It's at almost [top] 2 percent of all the [OnlyFans] creators, so people are telling me that's a good thing."
Tyler and Catelynn have made it clear that Cate is running the account, but the couple says Catelynn will not be stripping down to her to join in on the social media sexual snaps."People are like, 'Oh, you're gonna do couples things on there?' and I'm like, 'I would never,'" Cate said. "We have daughters, we're not doing p0rn on OnlyFans. Okay, that's gross."As The Ashley previously reported, Catelynn and Tyler got into a little online spat with their former 'Teen Mom OG' co-star (and fellow OnlyFans user) Farrah Abraham, who called them hypocrites for posting adult content online after condemning her for doing so years ago. Tyler denied his OnlyFans content was anything like what Farrah's been doing in the adult industry.

"To be fair, I'm NOT doing p0rn at all!" Tyler wrote. "Cate is just sharing the stuff that I personally send to her lol! There's no sex involved or even videos on the page she's running. I didn't go to a p0rn production company, hire adult film stars & crew, have sex on camera, pretend that it was some 'leaked' personal footage, or make genital molds to sell."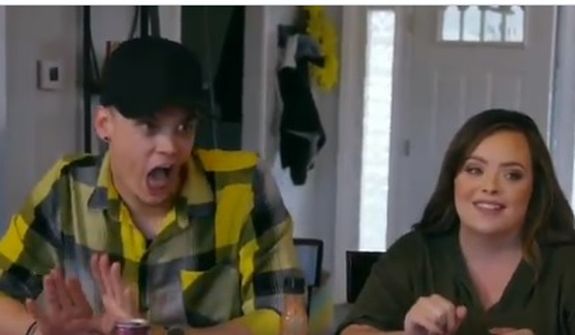 Devoin Austin Was Evicted From His Apartment For Failing to Pay Rent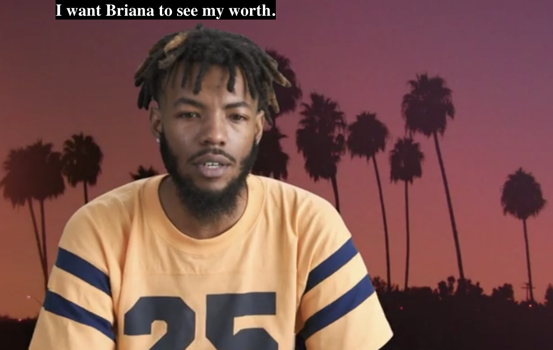 Devoin Austin was reportedly booted from his Davenport, Florida, apartment earlier this year after falling behind on his monthly rent and then allegedly refusing to leave the apartment.
According to The Sun, the 'Teen Mom: The Next Chapter' dad, who shares 11-year-old daughter Nova with ex Briana DeJesus, failed to pay the $1,683 he owed to his apartment's management company on May 1. By the time he was issued a notice regarding the missed payment on May 23, the amount had increased to $2,203 due to late fees and other charges.
While Devoin reportedly had a three-day window to fulfill his monthly rent payment, he failed to do so, resulting in the May 23 notice that informed him he was being evicted.
Less than a month later, Devoin was issued a Forcible Entry and Detainer (FED) along with an additional fee of $200. (FEDs are reportedly issued by a property owner or landlord when a tenant either refuses to leave a rental property or is living in the residence without the owner's permission.)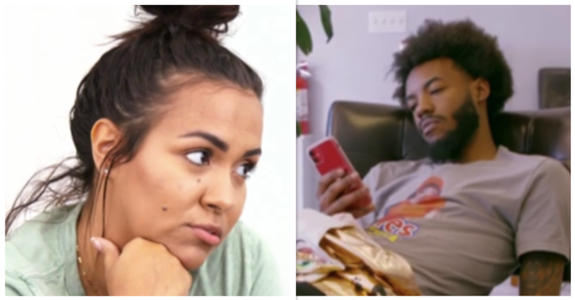 On June 21, a Writ of Possession was issued, telling the Polk County Sherriff to go into the apartment and remove anybody living in the apartment. (It is unknown if the cops had to forcibly remove Devoin, or if he finally left willingly.)
Devoin, who has openly struggled with and sought treatment for a gambling addiction, has yet to address his reported eviction or his current living situation; however, he has geotagged photos from multiple locations in Florida in recent months, hinting that he may have relocated.
As 'Teen Mom: The Next Chapter' fans know, Devoin's money issues were recently a topic of conversation on the show. On last week's episode, viewers watched as Devoin hit Briana up for some cash to pay for his car registration and drivers license, only to immediately cruise over to a strip club–- presumably via Uber–- armed with a fat stack of one dollar bills.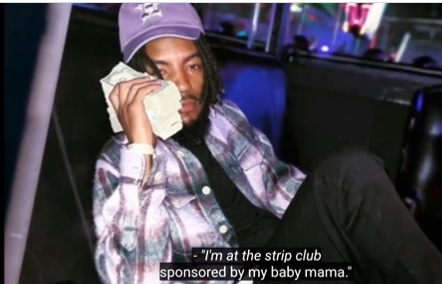 Tyler Baltierra Is Releasing His First Rap Single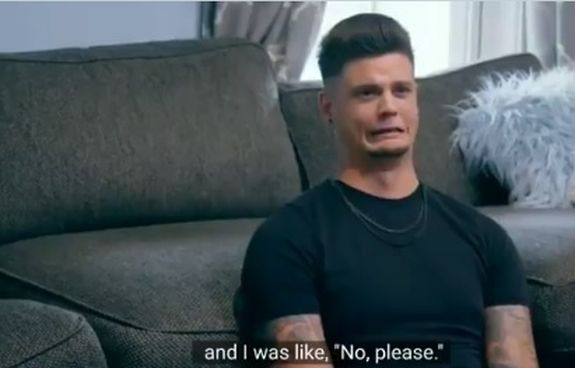 Earlier this month, Tyler's wife/pimp Catelynn Lowell shared a few clips of Tyler rapping about his troubled past. At the time, Tyler claimed that he had absolutely, positively no idea that Cate had taken his personal recordings public, but now he says he plans to release his musical stylings to the masses!
On Thursday, the 'Teen Mom' dad announced that he will releasing his first single— a tune called "Anybody"— next week.
"I honestly never thought this day would ever be a reality for me," Tyler wrote on his post announcing his single, adding that he uses poetry and song-writing as a form of therapy.
"I was inspired by many close friends," Tyler stated. "They saw something in my writing that maybe I never did at the time. They helped me find a new way to save myself again! They helped me find my new therapy & I've never felt this whole or this creatively complete before!"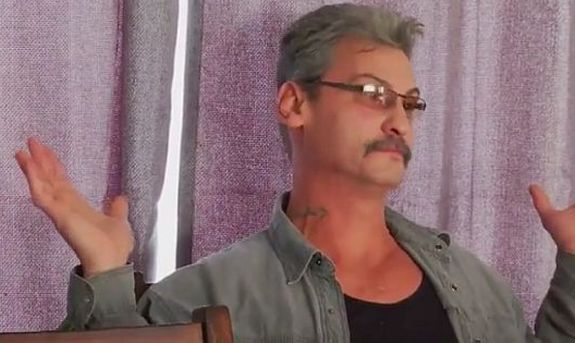 "This music has literally SAVED MY LIFE! So I don't have energy to care about whoever doesn't like it (because I know there will plenty that don't) & I truly have peace with that…because all that means, is that it just wasn't meant for them & that's only the universe working for me, not against me!" Tyler wrote.
Tyler added that Catelynn was the one who really encouraged him to go public with his music.
"I'm releasing my debut single called 'Anybody' on SEPT 6th," Tyler stated. "I wrote it one night sitting in my car as I sobbed uncontrollably from how low I was feeling at the time. Maybe someone out there can relate? Regardless, I just want to thank you for allowing me to be who I am, I love all of you!"
When someone criticized Tyler on how much his voice was edited in the song, Tyler told the nay-sayer that very little editing was done on his voice in the song.
"I can assure you that I have not altered my voice at all besides some minor reverb & echo in the mix lol but I understand what you're saying," he responded. "However, most people do have different styles/characteristics in their 'singing/performing' voice vs their normal speaking voice."
You can get a sample of Tyler's music below.
View this post on Instagram
To catch up on more recent 'Teen Mom' news, click here!
(Photos: MTV; Instagram)