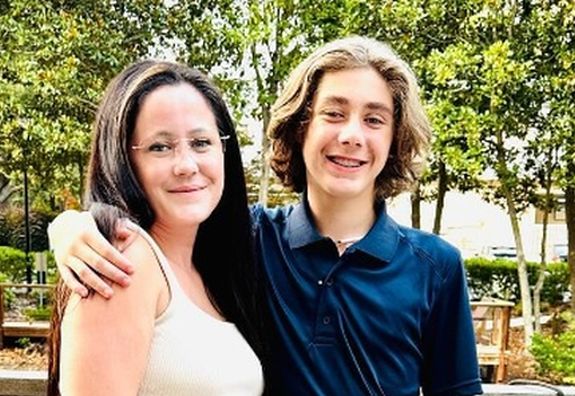 Jenelle Evans' son Jace is officially a missing person again.
The 14-year-old has been missing for about 16 hours and had still not been located as of press time. According to TMZ, Jace escaped from Jenelle's home on The Land by climbing out his bedroom window and running into the night. He has not been seen since about 8 p.m. EST Thursday night.
As The Ashley has previously reported, Jace has made several attempts to run away since Jenelle got custody of him in March. In August, he bolted from his school but was found later that day in the woods. Weeks later, Jace ran away again, this time leaving home for a few hours before being found at a gas station a few miles away from The Land.
Although he was reported as a missing person before, this is the longest Jace has ever been gone. And, this time, he has no way to communicate. (When he bolted from the school, it was reported that cops found him by tracking his Snapchat location.)
"Jenelle told officers Jace snuck out of the home through a window, and didn't have a cell phone with him," TMZ reported on Friday.
The site reports that Jace has now been added to the National Missing Persons Database.
After news of Jace's past runaway attempts broke, Jenelle claimed it's normal "teen" stuff and minimized the seriousness of the attempts.
"Jenelle has chalked the runaways as Jace being a normal teenager, mad at his parents … but there's clearly something more going on," TMZ reported on Friday.
Jace's escape comes just one day after Jenelle and her mom Barbara (who raised Jace up until March) faced off in court regarding a restraining order request Jenelle filed to keep Barb away from her and her kids. The judge denied Jenelle's request, and Jenelle later stated on Facebook that she's not trying to keep Jace and Babs apart. (She did, however, also file for a restraining order to keep Barb away from Jace so her claim doesn't really make sense.)
Jenelle has yet to comment on her son going missing again. Two hours ago, she posted a photo from the doctor's office where she had taken her son Kaiser but did not make any mention that her oldest son is currently a missing person.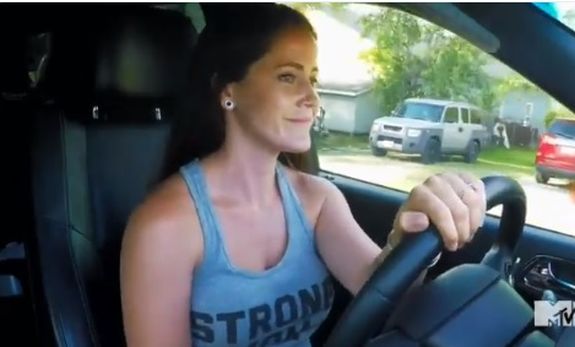 As The Ashley previously told you, Jace had run away while in Barbara's care as well. However, it is happening more frequently since Jenelle regained custody of him.
In August, Barbara told TMZ that, Jenelle allegedly stopped giving Jace the ADHD medication he's been on for the past seven years. Barb also stated that Jace is no longer seeing his behavior specialist. She listed these as the reasons she believes Jace ran away.
Jenelle later blasted Barbara for doing the interview and revealed that she has, once again, cut off communication with her mother. Days later, she filed for the restraining order against Barbara, claiming that Barb talking to the media is causing her and Jace "emotional distress."
UPDATE! As of 6:45 p.m. EST, Jace is still missing. It is coming up on 24 hours since he was last seen. The Ashley has reached out to authorities for further info. According to Amanda Prince, a county attorney for Columbus County, North Carolina, this is an "ongoing investigation."
Jenelle has still not acknowledged that Jace is missing; however, she did upload a photo of her lunch and mentioned that she is "stressy and depressy" currently.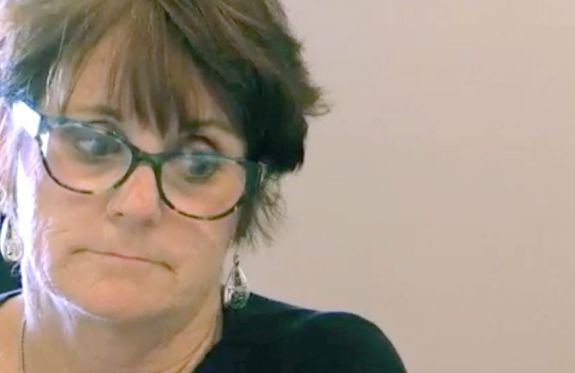 UPDATE! Jace was found on Friday. Click here for the latest update.
RELATED STORY: Court Update: 'Teen Mom' Jenelle Evans' Request For Restraining Order Against Her Mom Barbara is Denied
(Photos: Facebook; MTV)