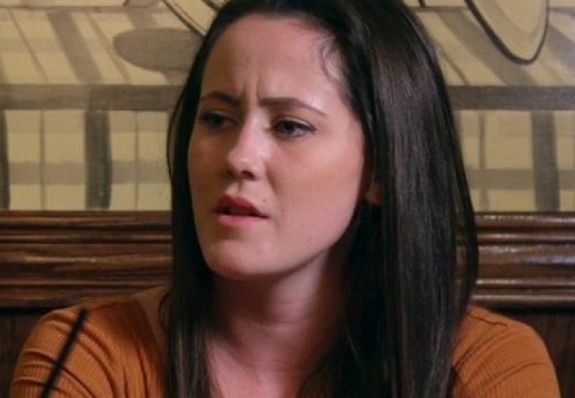 Jenelle Evans' son Jace has been found safe, after going missing for nearly 24 hours.
The Ashley's sources tell her that Jace was located on Friday. He was taken to the hospital and has not been back to The Land.
Authorities from various agencies are handling the situation.
Barbara was spotted arriving at a North Carolina hospital on Saturday, a source tells The Ashley.
TMZ broke the story that Jace took off Thursday night. This was the third time Jace has run away in less than two months.
The Ashley is unable to release further details at this time, but Jace is not on The Land and any reports stating he is are false.
Jace's escape attempt happened just one day after Jenelle and Barbara faced off in court regarding a restraining order request Jenelle filed to keep Barb away from her and her kids, including Jace. The judge denied Jenelle's request, and Jenelle later stated on Facebook that she's not trying to keep Jace and Babs apart, despite filing for a restraining order to do just that.
On Saturday, Jenelle took to social media to address Jace's situation.
"I just want privacy for me and my family right now. Jace has been located, he's safe…I just want to keep my content away from the drama right now. I want to get back to making normal content, so if I don't address certain issues, please don't badger me for it. Thank you."
In the comment section of her post, Jenelle stated that Jace is running away because of his girlfriend, and not because of his issues with her or her husband David Eason.
"[It] has nothing to do with myself or David parenting," she insisted.
When someone commented that Jace is probably running away repeatedly because he hates David, Jenelle wrote that Jace "didn't live with me until April. Think about it. But my other kids are doing amazing in school and just want their mom to be happy."
"The public has no idea what's going on and it's going to stay that way," Jenelle told another person who suggested Jace hated living with her.
UPDATE! On Monday, a police incident report obtained by The Ashley revealed the disturbing reason Jace stated he ran away. Click here for more details.
RELATED STORY: Jenelle Evans' Son Jace Reported As Missing Person Again After Running Away From North Carolina Home For Third Time
(Photos: MTV)