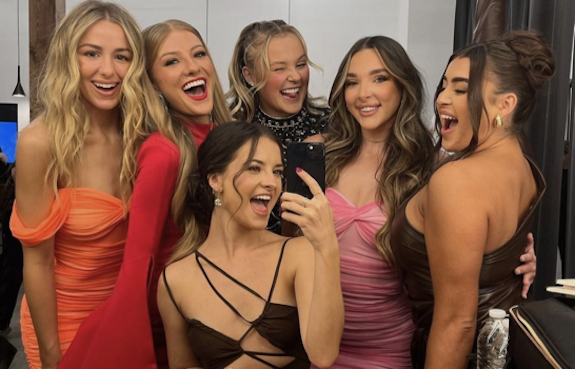 This calls for a celebration dance!
The official Dance Moms Instagram account announced this week that a number of the show's OG cast members are teaming up for a reunion special, set to air next year on Lifetime.
"You heard it here first… the squad is officially back together for a #DanceMoms reunion coming 2024 only on @lifetimetv! ," the show's account revealed on Wednesday.
Included in the selfie were former 'Dance Moms' stars Chloe Lukasiak (Seasons 1-4, Season 7), Paige Hyland (Seasons 1-4), JoJo Siwa (Season 2, Seasons 5-6), Kendall Vertes (Seasons 2-7), Brooke Hyland (Seasons 1-4) and Kalani Hilliker (Seasons 4-7).
In a Live posted to the Dance Moms' Instagram, the girls gathered around the camera and asked the viewers if they were shocked to see the stars back together.
While some of the OGs (aka, those who appeared on the show between Season 1 and Season 7) were absent from the photo, JoJo told fans in the comment section that all of the OGs had been invited to attend.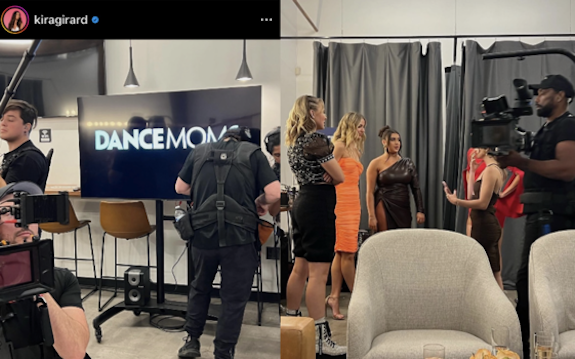 "Grateful for this day!" she wrote. "For everyone wondering about the few people missing, Everyone was invited today but only some wanted to be here."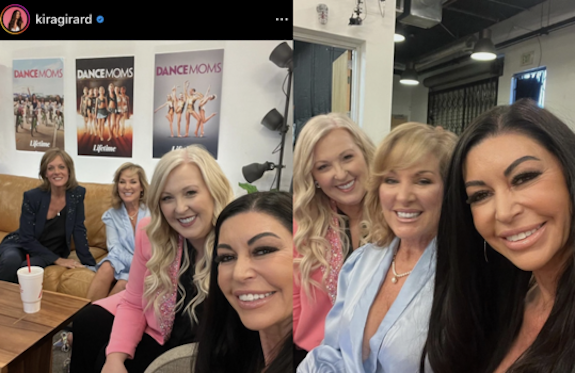 Also noticeably absent from the reunion announcement (as well as the multiple Instagram Stories shared by the cast that day) was 'Dance Moms' coach and founder of the Abby Lee Dance Company, Abby Lee Miller, who revealed in March that she was bringing her own version of 'Dance Moms' back to TV soon.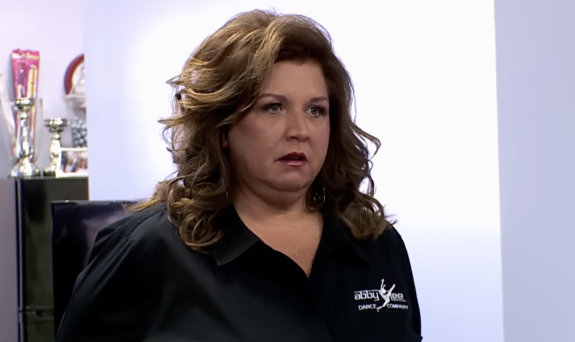 Abby noted at the time that her new series would have "nothing to do" with Lifetime.
"It's not like I'm going back," she said. "This is all new. It's all me."
As The Ashley previously told you, Abby announced in May 2020 that she was leaving 'Dance Moms' after nine years; the following month, she was accused of making racially insensitive remarks to former cast members, leading Lifetime to pull the plug on her series Abby's Virtual Dance Off.
Her latest project, Mad House with Abby Lee Miller, is currently streaming on Brandon TV.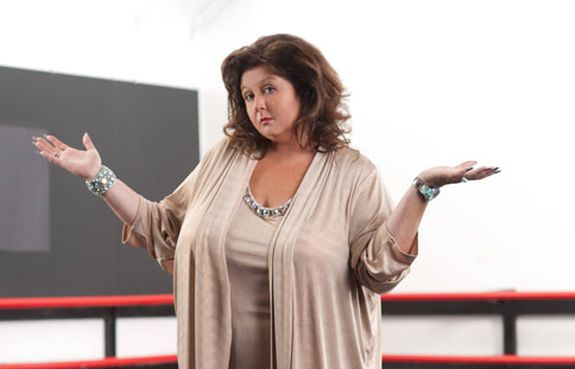 According to People, another mini-'Dance Moms' reunion took place earlier this week when nearly a dozen former cast members gathered to celebrate Paige's birthday, including Maddie and Kenzie Ziegler and their mom, Melissa Gisoni; Nia Sioux and her mom, Holly Frazier; Brooke and Paige's mom, Kelly Hyland; and Kendall's mom, Jill Vertes.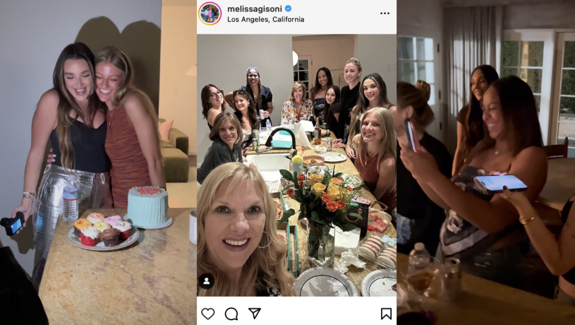 News of the upcoming 'Dance Moms' reunion comes just months after former cast member Kalani spoke out about the pressure she was under while appearing on the show, as well as the lasting effects it has had on her mental health.
Kalani wasn't the first 'Dance Moms' alumni to speak negatively about her time on the show. In a 2022 interview with Cosmopolitan magazine, Maddie called the series "toxic" and "sad," stating at the time that she would be quite happy if she never had to speak to Abby ever again.
Abby went on to clap back at Maddie's comments a few days later in a video posted to YouTube.
The 'Dance Moms' Reunion will air next year, but no specific premiere date has been released yet.
RELATED STORY: 'Dance Moms' Star Abby Lee Miller Reveals What it Would Take to Reconcile with Former Student Maddie Ziegler; Claims There's an "Ugly Darkness" in the Ziegler Family
(Photos: Lifetime; Instagram)