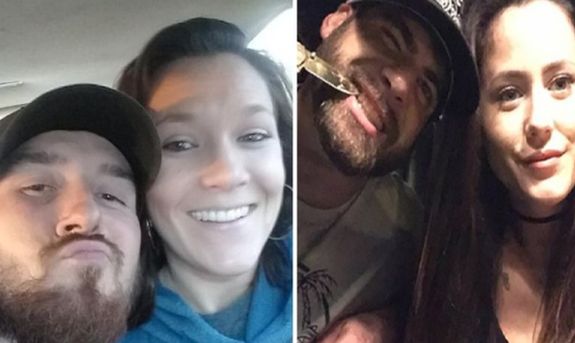 David Eason's ex-wife Whitney Rich has been steadily leaking flirty text messages David reportedly sent her over the last year or so— and David and his current wife Jenelle Evans are not happy about it!
In new audio released by The Sun, David and Jenelle can be heard screaming at Whitney's husband Shane Rich about the leaked texts and photos (which included David admitting to "dreaming about" Whitney, and bashing the fired Teen Mom 2 star for her behavior and messiness).
In the audio, David is heard threatening to have Shane harrested arrested, while also warning him that he will lose everything, including his "trailer" and his "nutsa*k"…
As you do….
(Whitney— who shares daughter Maryssa with David— is not heard on the audio clip.)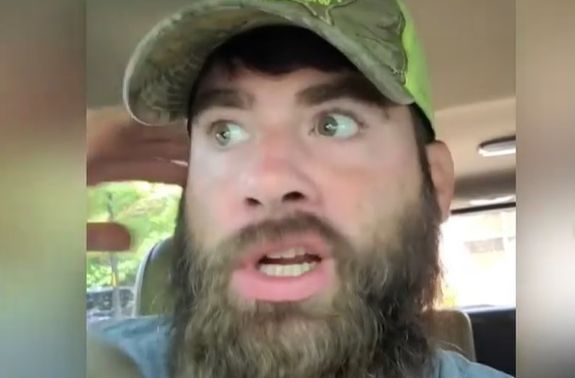 "Mother f**ker, it's gonna be completely brought out to the light if you don't tell the God-d**n truth and you're gonna lose your mother f**king trailer, your f**king nutsa*k and everything you've ever dreamed for in your mother f**king life, bitch! I promise you that, boy!
"You're gonna go to jail!" David— who currently as a charge of child abuse pending against him— threatened.
Shane seems unbothered throughout the conversation, even telling the ranting couple that "It ain't lyin' when there's text messages."
Jenelle then pipes in, urging Shane to send the text messages in a way that shows David's number on them. (The Sun claims it has verified that the texts were, indeed, sent from David's phone number; however, it appears that Jenelle and David believe that Shane and Whitney doctored them to appear that way.)
"Do you want to see that Jenelle?" Shane asked.
"Of course I do! Why wouldn't I?! Wouldn't you, since you're married?" an enraged Jenelle replied. "Send it to me!"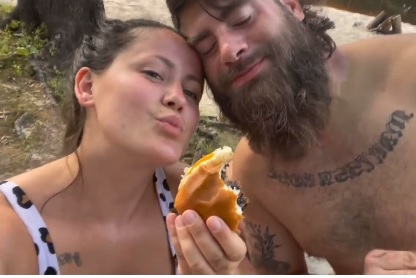 Shane agrees to send the messages, telling Jenelle, "See, the thing about it is, it's the truth and I have no problem with you knowing the truth."
David tells Shane to "get off the God-d**n phone and send it" before the call ends.
According to The Sun, "Shane and Whitney have tried to get a hold of Jenelle to offer their support to the 'Teen Mom 2' star and show her the texts in person. According to the couple, Jenelle has not responded to their offer."
Whitney and David's alleged text exchanges took place around May of last year, during a period when David and Jenelle were fighting. (This is right around the time when Jenelle flew to Florida to attend Briana DeJesus's "lawsuit" party and spoke poorly about David on-camera for scenes that aired on Teen Mom: The Next Chapter Season 1.)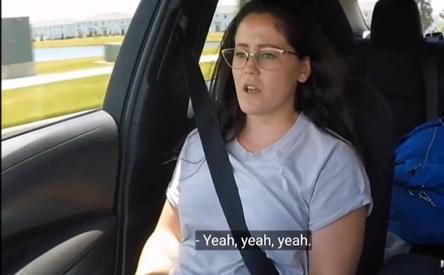 In recent days, Jenelle has made several sad social media posts claiming that she feels "betrayed" by everyone in her life. However, on Wednesday, Jenelle and David appeared together in Jenelle's TikTok video, showing that she is still standing by her man.
(Also, for those wondering, it was legal for Shane to record this phone call, as North Carolina— where all parties were during the call— is a "one-party consent" state, which means that only one party on the line has to agree that the call can be recorded. All parties on the call do not have to consent and/or be informed that the call is being recorded. So, because Shane consented to the call being recorded, the action was legal under North Carolina law.)
You can listen to the audio below.
UPDATE! Jenelle has posted a response to Whitney leaking David's text messages. On her website, Jenelle's "staff" who are certainly not Jenelle and David posted some of the paperwork regarding custody of Maryssa that claims that Maryssa's mom Whitney lost custody to David due to her substance abuse issues.
"They have been in the news a lot lately but one reason is due to family or friends selling stories to the media about them," Jenelle's website reads. "One person in particular that has remained quiet during her daughter's life and not even an active parent is David's ex wife, Whitney Johnson.
The story goes on to basically accuse Whitney of prostituting herself for drugs while Maryssa was present. The website somehow obtained an "exclusive" statement from David (insert LOL here)
"David Eason EXCLUSIVELY tells Jenelle-Evans.com that Whitney Johnson's location was found during one of his daughter's visits and the daughter's iPhone location revealed Whitney Johnson at an older man's house he didn't know," the article states.
Finally, the article praises David for his parenting.
No, seriously…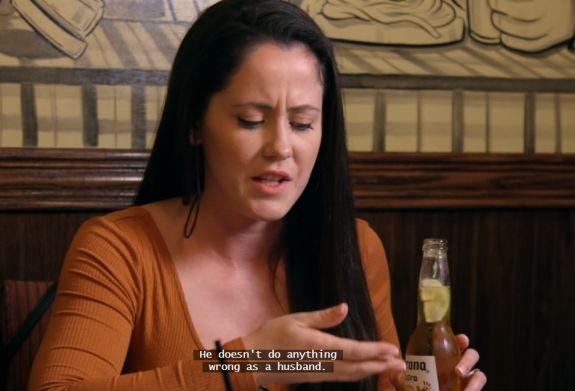 "David Eason has been viewed by the public in a negative light but there is a lot we are finding out about him, he's a great parent and protects his kids," the article states.
David Eason's Ex-Wife Says He Once Gifted Her a Bag of Feces for Christmas; Claims 'Teen Mom 2′ Dad Offered to Buy Her A Gift with Jenelle Evans' Money
(Photos: Facebook; Instagram)