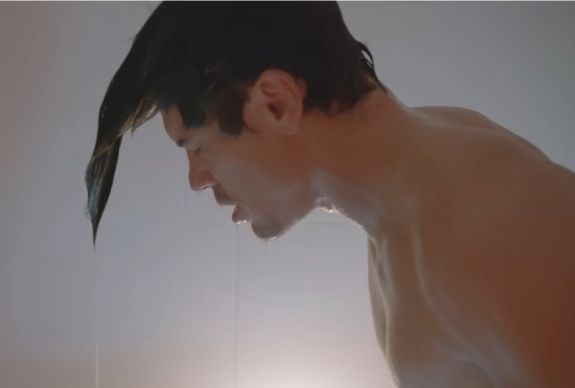 As Scheana Shay would say, it's all happening.
A teaser trailer for the upcoming 11th season of Vanderpump Rules was released Friday at BravoCon. Featuring a slowed-down version of Dena Deadly's iconic "Raise Your Glass," the teaser begins with outtakes from the Season 10 intro shoot when the words "what a difference one scandal makes" appear on screen. The images are broken apart like glass and the words "get pumped to pick up the pieces" appear, followed by a series of clips from the upcoming season.
Viewers watch as Ariana Madix accuses her ex Tom Sandoval of attempting to kill her dog (!), and Katie Maloney warns Scheana about standing up for Sandoval.
Some of the things we have to look forward to in the new season, which will start airing on Bravo and Peacock in January, include a beach party that is (awkwardly) attended by both Sandoval and Ariana crew, and Lisa Vanderpump seemingly standing up for a sobbing Sandoval.
However, the most jaw-dropping moment comes during a tense exchange between Ariana and Sandoval where she tells him, "Ruin my life, my home, and then f**king attempt to kill my f**king dog? My lawyer will be dealing with you."
Those last lines got a huge reaction from the BravoCon crowd, as this video posted to Instagram by @tasteof_reality shows:
The wreckage from and aftermath of Scandoval — the demise of Tom and Ariana's nearly decade-long relationship because of his affair with the couple's close friend Rachel Leviss— will be a big focus for the upcoming season. These topics and more were covered during BravoCon's 'Vanderpump Rules' panel.
In a moment from the panel shared on Peacock's Instagram, Lisa shared her admiration for Ariana and the former SUR bartender showing her appreciation for the support she's received.
"I'm so proud of Ariana, and I think the audience will be too, for turning it around and living her best f**king life, right?" Lisa, who just announced the upcoming opening of a new restaurant in Las Vegas, said.
Ariana responded, "Thank you. I do want to say that I think that that is very true. I think that I'm not the first, I will not be the last, my experience is not unique, but I think that meeting and speaking to so many people, they made me feel like I wasn't alone, and hopefully I made them feel like they weren't alone as well."
Lisa also talked about the difficulties Ariana, Tom, and the rest of the cast faced in filming the new season in a panel interaction shared on Bravo's Instagram.
"I love them all individually dearly, they have all screwed up at some point," she said. "I mean, they have– maybe not to this extent– but I've seen them grow up and I think the magic of this show is the fact that they've had these intense relationships with each other way before the show started.
"Sometimes it's difficult to navigate, and this season was extraordinarily difficult for, obviously, Tom and Ariana to kind of get back into it, but for me as a maternal figure and a matriarch and a kind of mentor to them," Lisa– who was seated next to Sandoval— continued. "I care about them all very much individually, so to try and facilitate some kind of cohesion, you're going to see on this season it's very different to any other season and it was very difficult to navigate. But that's always 'Vanderpump Rules,' it's not Little House on the Prairie!"
'Vanderpump Rules' Season 11 will premiere sometime in January 2024 on Bravo.
RELATED STORY: Tom Sandoval Says He "Fully Regrets" His Affair with Rachel Leviss; Claims He Waited to Split with Ariana Madix Because He Wanted A "Better" Breakup Than Tom Schwartz & Katie Maloney Had
(Photos: Bravo; Instagram)