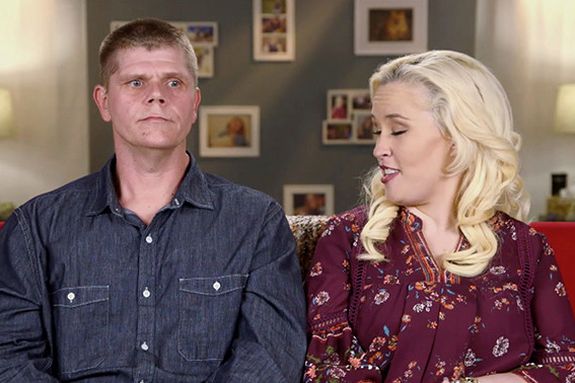 Mama June Shannon and Geno Doak- — partners in crime and known gas station nuisances — resurfaced this weekend, just months after unloading June's Georgia home for a discounted price.
According to TMZ, the former Mama June: From Not to Hot star was spotted with Geno checking out of the Hyatt Place Atlanta Airport-South in College Park, Georgia, located outside of Atlanta. The individual that spoke with the couple claimed the two had been at the hotel for four days.
Mama June & Geno Pop Up Near Atlanta, Check Out of Hyatt Hotel https://t.co/wfadJ7UL3Y

— TMZ (@TMZ) December 9, 2019
A source told TMZ that the haggard-looking June and Geno were on their way out of College Park with plans to drive back to McDonough, Georgia, to find a new place to stay.
As The Ashley previously told you, prior to selling June's home, the couple had parted ways with most of their belongings in order to move into an RV together. However, after this recent sighting and the couple being spotted at a North Carolina hotel and casino on Black Friday, it appears they are still living out of hotels (or possibly June's SUV) at the moment. They have yet to be seen in an RV.
June and Geno's nomadic lifestyle follows their joint arrest in March for possession of crack cocaine after a domestic dispute at a gas station. In September they showed up for their court hearing (with a WEtv camera crew in tow) after which, Geno shared that both he and June planned to plead "not guilty" to their charges.
Throughout June and Geno's legal and substance issues, (and their current road trip from hell) June's youngest daughter Alana "Honey Boo Boo" Thompson has continued to live with her older sister Lauryn "Pumpkin" Shannon. While the future of the family's reality show has been up in the air, Pumpkin took to Instagram last week to hint that they've wrapped either another season or the series itself.
"It's been fun, crazy, and a emotional ride but that's a wrap for now," she wrote, along with a photo of herself, Alana and according to IMDb, three people from the show—producers Moriah Muse and Shelby Buckler and crew member Joshua Hutto.
When asked by a fan in the comments if the post meant the show was ending for good, Pumpkin said "only time will tell."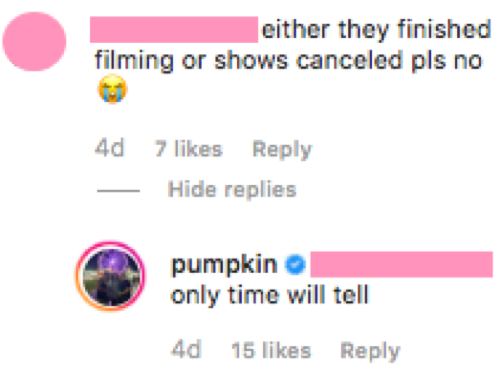 After another follower asked a similar question, Pumpkin again declined to give a clear answer and instead responded with, "who knows?"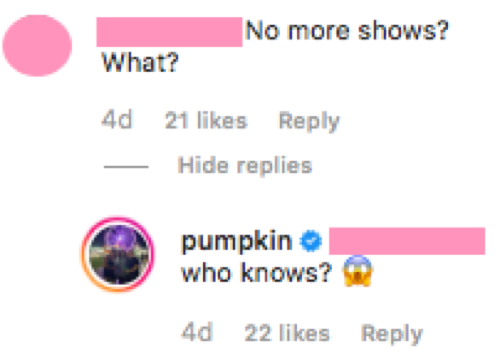 WEtv has yet to comment on the future of 'Mama June: From Not to Hot,' but at press time, had not announced the cancellation of the show.
RELATED STORY: Mama June's Boyfriend Geno Doak Reappears on Instagram; Does Bizarre Anti-Cancer Plug…While Smoking a Cigarette
(Photos: WeTV, Twitter, Instagram)