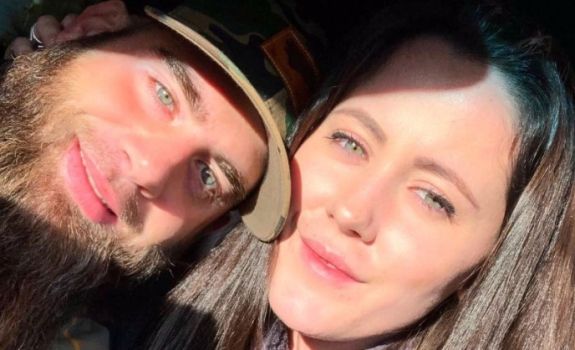 Well Juh-nelle! We see ya at Wahhhhlmaaart wif David!
Former Teen Mom 2 star Jenelle Evans was spotted in a North Carolina Wal-Mart on Tuesday, with most of her kids and her supposedly estranged husband David Eason in tow. It wasn't the sight of Jenelle and David together again that had fans up in arms, though (because, as The Ashley has been telling you for weeks, Jenelle and David have been back together for a while now, despite her denial).
Jenelle was spotted buying a new dog bed. Naturally, many fans were outraged, given that David shot and killed Jenelle's French bulldog, Nugget, last year. (In the time since then, though, David has already purchased two new dogs, and has even called 911 to report one "stolen.")
Jenelle Evans Buys New Dog Bed with David Eason and Kids at Walmart https://t.co/0ABT4UH8ni

— TMZ (@TMZ) February 26, 2020
In a new interview with E! News, Jenelle confirmed that the new dog bed was for a Goldendoodle named Rosey that she purchased while she and her kids were living in Nashville away from David.
"I got a new dog back when I separated from David. Yes, I was in Walmart," she told E! News. "I bought a Goldendoodle back in November when I moved to Tennessee and now she goes with me everywhere. Her name is Rosey. She just needed a new bed but we have another dog that we've had since last year. She's not new to me but no one knows."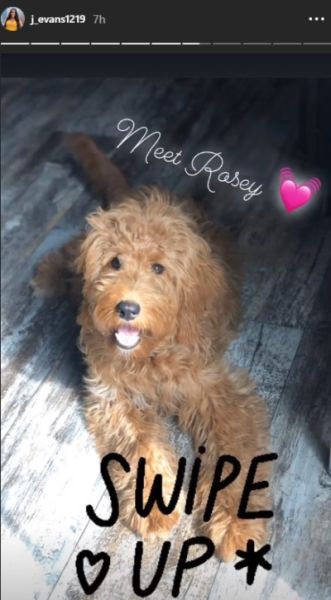 Jenelle's followers were not thrilled to learn that yet another animal was wading through the swamp waters of The Land. A post to her blog "introducing" Rosey was met with mostly negative comments and photos of Nugget, the dog David shot last spring.
"You really don't make very wise decisions, do you? Can you quit pacifying your deep need for love with new animals, another kid, or penises?" one person wrote. "I feel so bad for the people and animals put in your care… Also- kick that deadbeat off your swamp before you end up on the next 'Snapped' episode."
"Have you lost your mind?" another person wrote. "You left David, who abused & slaughtered your last dog. You barely had time to breathe & bought a puppy? Then you traveled back & forth from TN to NC leaving the puppy where? Now you're back living with Dog Killer Dave? How safe do you think Rosey is with that monster? How long before Rosey scratches or nips at Ensley — who needs to be taught how to PROPERLY interact with animals — and David goes into a rage and kills her too?"
(Jenelle also deleted a Facebook photo of her daughter Ensley and son Kaiser hugging on Rosie's neck, as it garnered plenty of negative comments as well, with many pointing out that Ensley was rough with Nugget, which is why the dog snipped at her and David killed it.)
The most-interesting part of the interview, though, is when Jenelle revealed that she is thinking about making David go to counseling with her, to "see if they can work things out."
The Ashley's source tells her that Jenelle has been doing her best to "ease the public" into the idea of her being back with David, which is why she has not yet admitted publicly that they've reconciled (even though they have). She and the kids have been living back in North Carolina on The Land, but Jenelle's lease on her Nashville-area apartment still has a bit of time left on it, so she is currently paying for both homes.
She recently said in an interview that she wants David to start helping to pay the bills.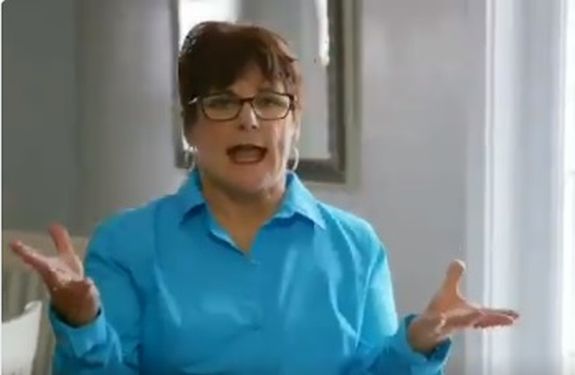 She also denied that David ever abused her children, despite filing in court that he had done so.
Anyway, this is not the first time Jenelle has said that she and David have "considered" getting professional help. Back in July 2019, she claimed that she and David had enrolled in "Parenting Classes and Substance Assessments," and that they took classes to help them with the volatile things in their lives.
"David completed an anger management course and I have completed a domestic violence class," she said at the time. "This was not asked of us by the judge but simply because we though it could only make us be stronger people/parents."
RELATED STORY: Former 'Teen Mom' Jenelle Evans Now Denies Husband David Eason Abused Her Kids, Despite Filing Documents in November Stating Otherwise
(Photos: Instagram, MTV)