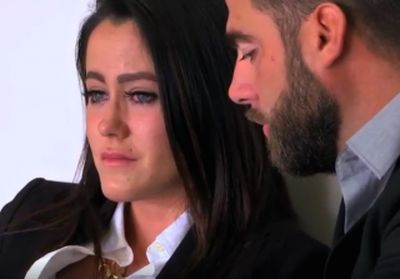 The dial-up Internet on The Land was on fire in the wee hours of Wednesday morning, as both Jenelle Evans and David Eason were up, roasting their former Teen Mom franchise co-stars, network and producer!
David took to Facebook around 4 a.m. ("The Land" time) on Wednesday to fire off a scathing Facebook status about Teen Mom OG star Cheyenne Floyd, writing that she should have been fired for the racist tweets she posted before her time on MTV. (As The Ashley previously reported, 'OG' girlfriend Taylor Selfridge was fired by MTV for posting very similar tweets, but at press time, Cheyenne remains on the show.)
David was also fired by MTV back in 2018 for tweets, although his were mostly homophobic and not racial. (Jenelle was fired from 'Teen Mom 2' in 2019.)
"Cheyenne Floyd has so much privilege she can say the most racist things out of anyone, delete her apology but still not fired?" David wrote, tagging Jenelle in the status.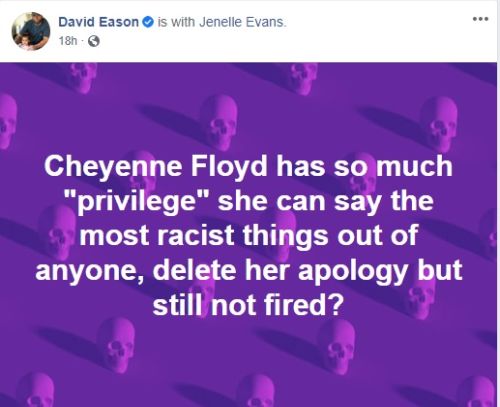 While David's message did get some support from his followers, it was mostly met with comments from people telling him to stop bringing up the past, take ownership of what he did, etc.
"Why do you care? They got rid of you and Junkielle because you were costing them sponsorship money and she's not," one person commented. "It's a business and they are in it to make money. You two swamp monsters are simply not worth the loss of one penny so they dropped you two like a bad habit. Maybe go find a job, pay your child support obligation, stop committing crimes and then you wouldn't have all this spare time to cry about who MTV chooses to work with."
"Trust me I miss seeing y'all on TM2, But at a normal job if you threaten your boss you get fired," another person responded. "Remember that .. Calling out your old castmates ain't making it better at all."
When one person agreed with him that MTV not firing Cheyenne was an example of reverse racism, David had an oh-so-eloquent comment.

"You're not supposed to say anything if it's a female being a racist c**t," he wrote.
Hours later, David fired his Internet back up to post a series of Instagram Stories (some of which even contained screenshots of The Ashley's articles), tagging MTV and asking his followers to make Cheyenne (or, as he put it "this bitch") "famous for being racist. Boycott @MTV, contact their sponsors!"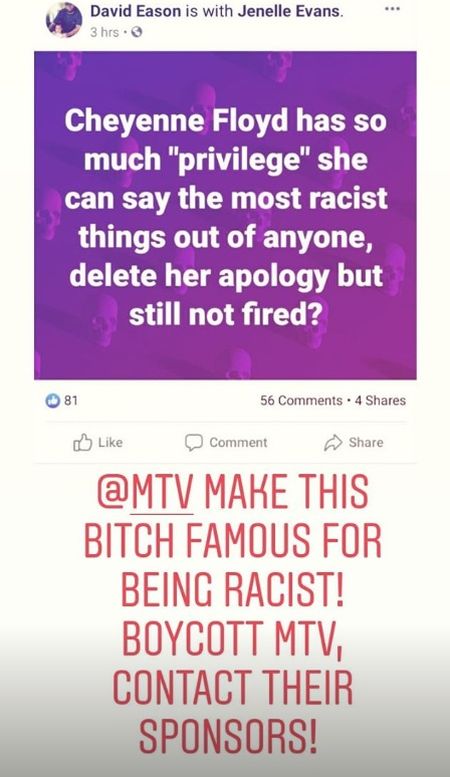 He then came out swinging…er…"filling the streets with uppercuts" for 'Teen Mom' Executive Producer Morgan J. Freeman.
"Morgan acts like he cares about racism but looks like he only holds white people accountable for their actions," David wrote.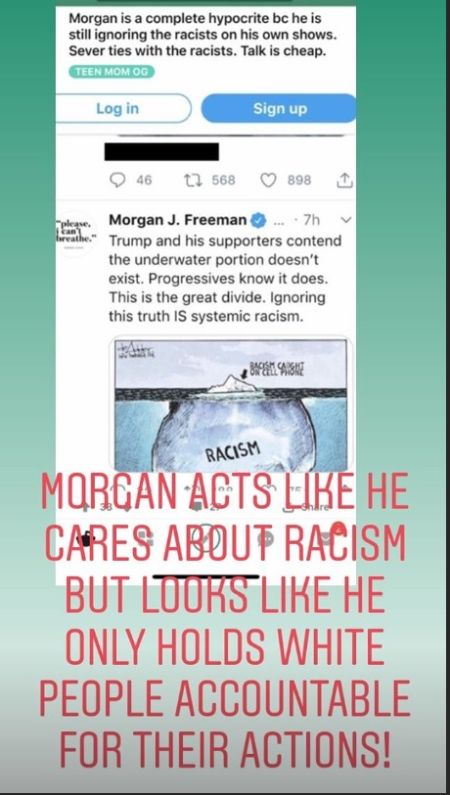 David then posted some screenshots of Cheyenne's old tweets, along with messages such as, "@MTV you gonna fire everyone or just pick and choose who you don't like personally?"
"@MTV knowingly hires a racist," David wrote on another screenshot of The Ashley's story about Cheyenne apologizing for her old tweets. "@MTV did you know that Cheyenne deleted her apology after saying all this?"
This is not the first time David has took to social media to demand Cheyenne (as well as other 'Teen Mom' Franchise stars) be fired for making racist remarks. In June, he and Jenelle both expressed their feelings that Cheyenne, as well as Teen Mom: Young and Pregnant stars Bar Smith and Ashley Jones should be axed.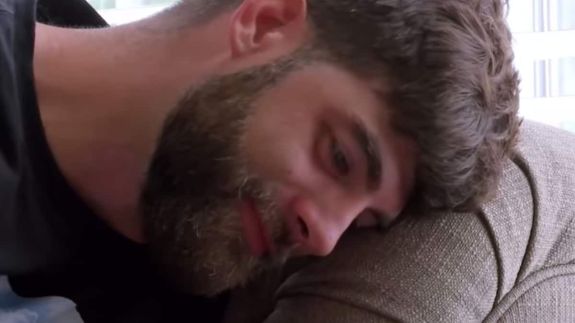 Cheyenne (and those associated with her) have yet to respond to David's latest rant.
As stated above, though, David wasn't the only Eason on the Swamp using the Interwebs to fire at a different 'Teen Mom OG' stars, Mackenzie McKee. After reading the article the headline of an article The Ashley posted yesterday in which Mack gave her thoughts on both Jenelle and Farrah Abraham, Jenelle lashed out on Twitter, thinking that Mackenzie called her "mean."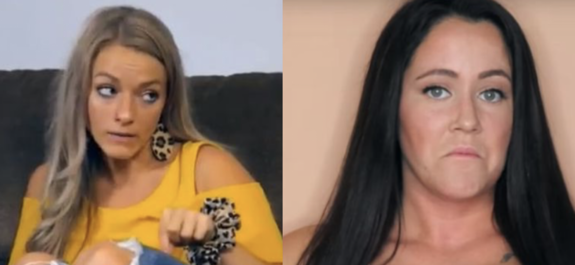 Although Mackenzie's comments were made about Farrah and not Jenelle, the former Teen Mom 2 star assumed they were an attack on her, so she took a break from recording TikTok dances and redirected that energy at Mackenzie.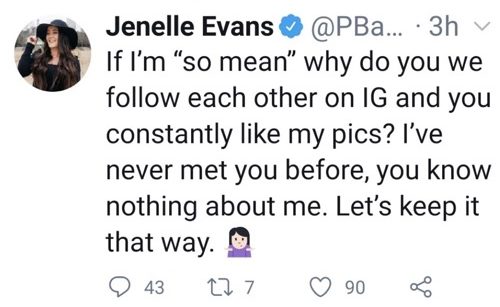 "If I'm 'so mean' why do you we follow each other on IG and you constantly like my pics," Jenelle tweeted. "I've never met you before, you know nothing about me. Let's keep it that way."
After realizing she had forgotten to tag Mackenzie in her tweet, Jenelle remembered she had actually blocked her on Twitter, so she asked one of her followers to relay the message to Mackenzie instead.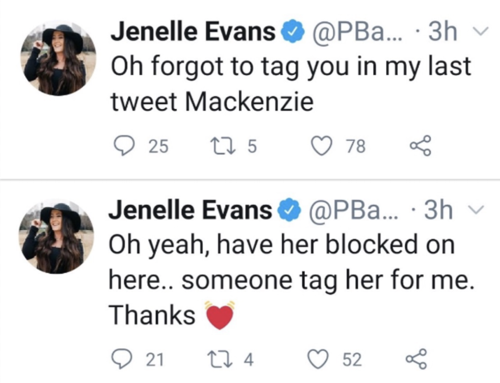 "Oh yeah, have her blocked on here.. someone tag her for me," she wrote. "Thanks."
Despite having Mackenzie blocked, Jenelle continued with her rhetorical questions.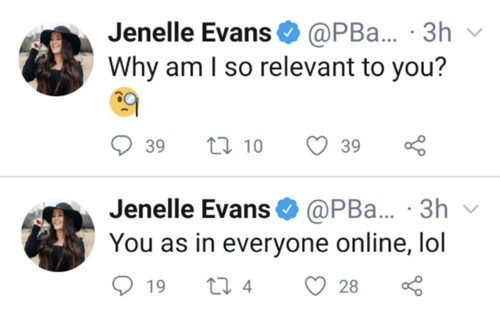 "Why am I so relevant to you," she asked, however, when asked to clarify the "you" she was referring to, Jenelle claimed she was directing the statement to every single person online.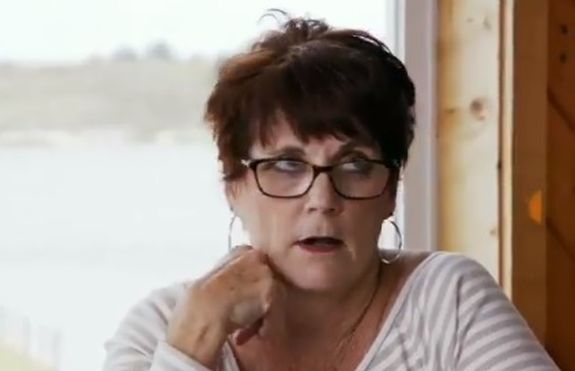 Mackenzie didn't offer much of a response to Jenelle's Twitter outburst, however, she did share a story calling out Jenelle for the mistake adding only "Yep…" to the post. Apparently Jenelle was finally made aware of her mistake as she later issued an apology a "sorry, my bad" to Mackenzie.

"I take back my comments about Mackenzie, I didn't read the article," she explained. "Sorry, my bad."
After getting some heat for being so quick to jump on Mackenzie's case without having read the article, Jenelle admitted to reacting after seeing only a screenshot of the headline.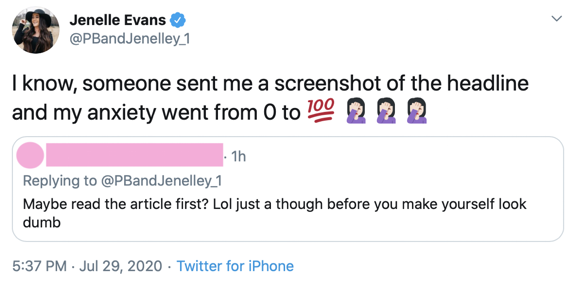 In the interview, Mackenzie actually stood up for Jenelle, stating that she hates when haters body-shame Jenelle. Mackenzie also stated that, other than being upset when Jenelle called her "thirsty" in an interview earlier this year, she has has no beef with Jenelle.
"I have stuck up for her a million times," Mackenzie said. "I don't really care what bad things she has to say about me. I don't have a problem with her."
RELATED STORY: Mackenzie McKee Gives Her Thoughts on Former 'Teen Mom' Franchise Co-Stars Jenelle Evans & Farrah Abraham: "She's a Genuinely Mean Person"
(Photos: MTV; YouTube; Twitter)