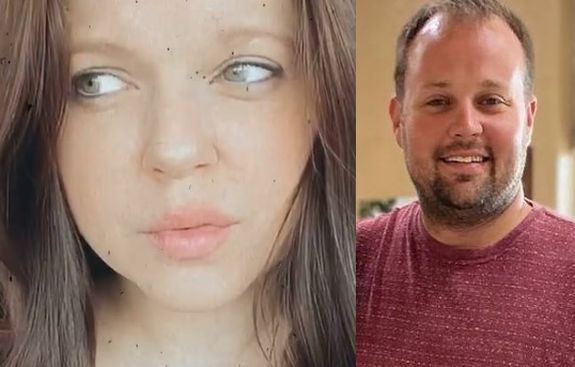 Josh Duggar is about to go on trial next week for receiving and possessing child p0rnography but on Wednesday his cousin, Amy Duggar King, spoke out about Josh's history of molestation and answered critical fans' question as to why she (and her mother— Josh's aunt— Deanna Duggar) continued to associate with Josh and his family after he molested four of his sisters and another young girl during his teen years.
In a series of statements on Twitter, Amy— who has distanced herself from most of the Duggar Family over the past few years— explained that she and her mom were lied to by Josh, his parents Jim Bob and Michelle Duggar, and other members of the Duggar family about what Josh had done.
"I did nothing about it .. BECAUSE I DIDN'T KNOW," Amy wrote. "When we asked where a certain individual was years ago- we were told that he was at a camp helping an organization build homes."
I did nothing about it ..

BECAUSE I DIDN'T KNOW.

When we asked where a certain individual was years ago- we were told that he was at a camp helping an organization build homes.

— Amy Rachelle King (@amyduggar) November 24, 2021
As The Ashley has previously reported, Josh and his family admitted to the molestations after the 2006 police report was exposed in 2015 by In Touch Weekly. That led to Josh, his and two of his victims– sisters Jessa Duggar Seewald and Jill Duggar Dillard– to go public and admit that Josh committed the crimes that were detailed in the police report.
(Jinger Duggar Vuolo and Joy-Anna Duggar Forsyth later came forward in a lawsuit as two more of Josh's victims. The fifth minor female molested by Josh has never come forward publicly.)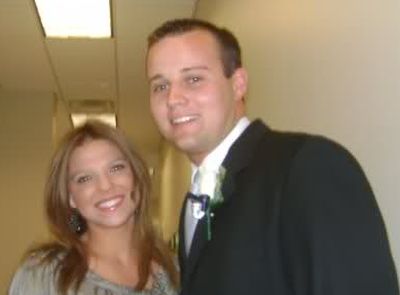 Josh was sent away for a period of time after he admitted the molestations to his parents. However, according to Amy, the Duggars lied about why Josh was going away and where he was going.
"I want to explain that I simply was kept away from what was happening. I never knew about any abuse taking place," she wrote. "I thought he went to this camp and wanted to help people simply because he just wanted to do a good deed. #fooled #liedtoagainandagain.
"Just setting another record straight. Felt like my followers deserve the truth and I'll continue to be honest with all of y'all," she added.
Amy went on to reveal that her mother Deanna (who is the sister of Jim Bob), was also lied to by the family about what Josh had done.
"My mom was lied to as well, and was never told the truth over and over again," Amy wrote. "The division taking place [in our family] that you currently see was a long time coming, it was not an abrupt decision."
View this post on Instagram
Amy, as well as some of Josh's siblings, made it clear after Josh's April arrest that they did not support him, releasing statements on social media about how shocked they were to find out what crimes he's being accused of.
When one person criticized Amy for not taking action against Josh or revealing what he had done, Amy insisted she would have acted had she been told the truth by the Duggars.
"If I knew what was happening I would have done something about it," she told the person on Twitter. "Unfortunately that wasn't the case and I'm shocked and heartbroken just like everyone else. So stop the hate you have no idea what you are talking about."
Amy vowed to keep her own son, Daxton, away from anyone involved in the Institute in Basic Life Principles (IBLP), which is the fundamentalist Christian organization the Duggars follow.
"I can only protect and guide my own child/future children. But you can be rest assured Daxton will never know anyone who continues to follow the IBLP," she wrote.
The Duggars have yet to respond to Amy's latest statements.
Josh's trial is set to begin on November 30. Amy has stated that she does not plan to attend the trial.
RELATED STORY: 5 Major Things That Happened This Week In Regard to Josh Duggar's Upcoming Trial
(Photos: TLC; Instagram; Twitter)