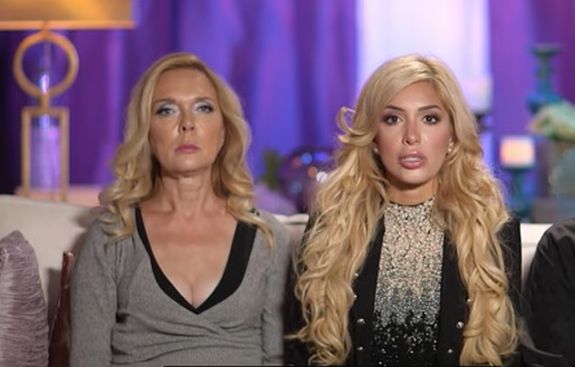 Debra Danielsen has put up with a lot of crap from her daughter, Farrah Abraham, over the years, but the former Teen Mom OG grandmother says her daughter's most-recent antics have managed to surprise— and embarrass– her. They've also caused her to lose work.
In an interview with The Ashley, Debra— who has appeared alongside Farrah on the 'Teen Mom' shows, as well as Marriage Boot Camp: Reality Stars and 16 and Pregnant— talks about the recent claims that Farrah had been allegedly selling her on feces online, as well as participating in pee- and poo-themed adult videos online. (Although several videos have surfaced online seemingly showing Farrah talking about or participating in these activities, the former 'Teen Mom' star has denied these claims.)
Deb says that she never expected to see her daughter stoop so low, and that she gets angry when people online blame her for Farrah's actions.
"I worked with some of the most prominent people on the planet when I was an executive. I advocated higher education to my daughters, do you think there was any time I would ever suggest she get to that level of human depravity?" Debra said. "Why would you sell your soul, why would you be so depraved that you would do that?"
Debra said that her husband, Dr. David Merz, told her that media outlets and online fan sites were stating that Farrah had been selling her poop.
"David told me about it. I had no idea. I'm sitting there and he's telling me this and I'm like, 'What?!'" Deb said. "He came to me and told me about it, trying to protect me so that when I go into a room and someone throws this [topic] at me, I'm not blown out of the water.
"It hurts me deeply because I know my daughter deep down inside is better than that," she continued. "I have no idea how to pull her back."
Debra suspects someone put Farrah up to making the alleged bathroom-themed adult videos, photos and products.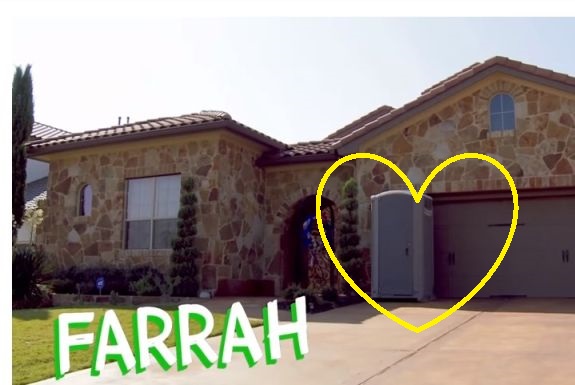 "Somebody who is [her] enemy got on OnlyFans and said 'I'll give you 1000 bucks if you s**t in a vile. She thinks it's a great idea and a great way to earn money, not realizing she was set up," Deb said.
"All I know is that I'm really sad and disappointed that I heard about all of this and these movies, and it affects me and [Farrah's daughter] Sophia negatively. People come after us and say horrible things."
Debra also mentioned Farrah's January arrest, in which Farrah was held face-down in the dirt by a club security guard after she allegedly slapped a club employee. The Backdoor Teen Mom was caught on video belligerently screaming, insisting that she's a "public figure" and a "JD law student," but was still arrested and hauled off to jail. The next day, Farrah stated on Instagram that she was unfairly detained, harassed, targeted and assaulted. She also denied hitting anyone.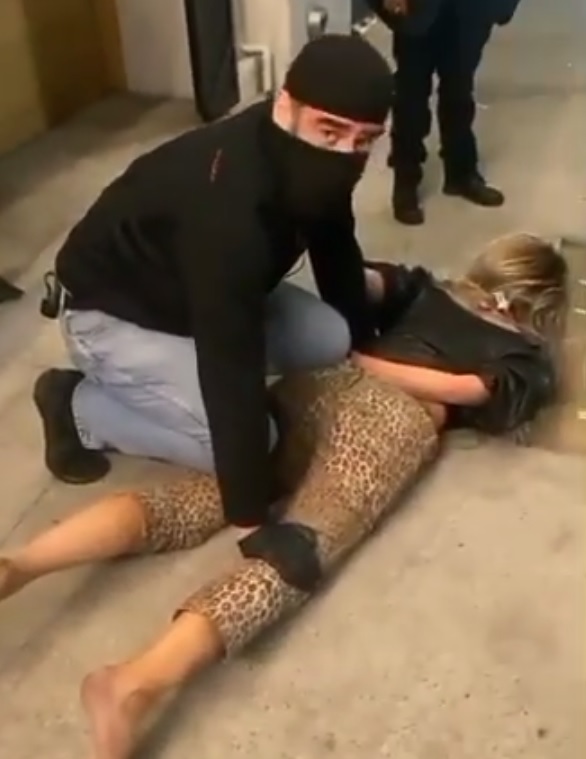 "Here she is lying out on the sidewalk drunk and slurring her words and acting so depraved," Debra said of her daughter. "She's a victim? No. Grow up, say 'I have a problem and I need to fix myself.'"
"People came to me and said 'you need to make it clear that you don't support this kind of behavior,'" Debra said, adding that she has not spoken to Farrah since May 2021. "I don't want to speak against my own family, but if somebody is not talking to somebody and you can't get through to somebody, you have to say something publicly."
"This behavior is not anything I ever taught my child; God is sitting up there going, 'Oh this isn't good," Deb added.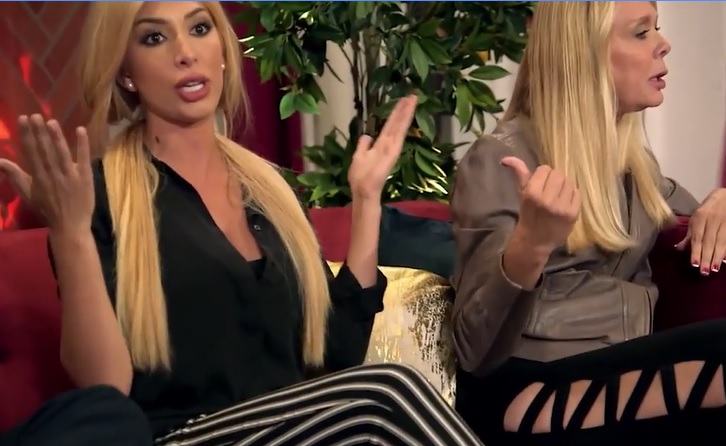 Debra— who is about to launch her own podcast next month— has stated that she does not believe Farrah is in her right mind.
"Mental health and wellbeing are really important to protect yourself from all of these evil things that come across your path," she said. "Obviously, I don't think she understands what people are trying to hurt her, and she doesn't believe in herself."
Deb said that, because of the negative press surrounding Farrah, she has lost out on opportunities herself.
"People think I'm like Farrah," she said. "No, I'm not anything like that…. I've gone to school and achieved so many things, made history, and it's all destroyed when you have one person running around doing weird s**t."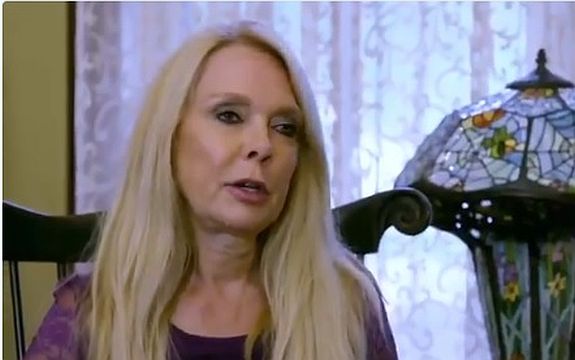 Debra said she has pitched reality shows recently but believes she was turned down due to Farrah's recent antics. She also believes that she has lost out on TV opportunities because Farrah has acted poorly during her own gigs.
"Farrah's gets in an altercation on Celebrity Big Brother and now it's like, 'We don't want to bring Farrah's mom in here because she would be like that, too… People look at the world as the way MTV framed it up [on 'Teen Mom'] and take it as the truth and it really isn't."
To read more from The Ashley's interview with Debra, click here!
RELATED STORY: EXCLUSIVE! Debra Danielsen Talks About Her Daughter Farrah Abraham's Behavior on 'Teen Mom Family Reunion': "I Was Horrified"
(Photos: WEtv; MTV)