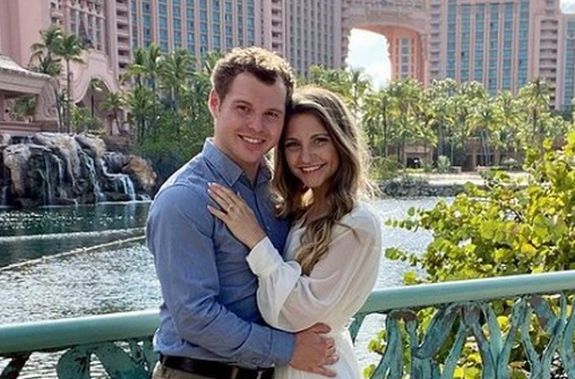 The Duggar family just keeps growing!
Jeremiah Duggar and his wife Hannah announced on Sunday that they have welcomed their first child, a baby girl who was born on Christmas Day. The couple posted photos of their yuletide blessing to announce her name: Brynley Noelle.
"After an incredible year, God gave us a precious Christmas gift to top it all off!!" they wrote in the photos' Instagram caption. "Baby girl decided to arrive early and we are totally and completely in love with our little Brynley Noelle.
View this post on Instagram
Baby Brynley weighed in at 6 lbs., 15 oz. and measured 19.5 inches at birth.
As The Ashley previously reported, the former Counting On star has been on the fast- track with Hannah since they announced their courtship in 2021. They got married in March after only five months together, and, five months after their wedding, announced that Hannah was pregnant.
(As 19 Kids & Counting fans know, the Duggars generally do not believe in birth control and believe in having "as many children as God gives you." Because of this, it is common for a Duggar to get pregnant very quickly after getting married.)
Jeremiah and Hannah are currently living in a camper that they renovated themselves (with the help of some of his siblings). They plan to continue to live in the camper with the baby.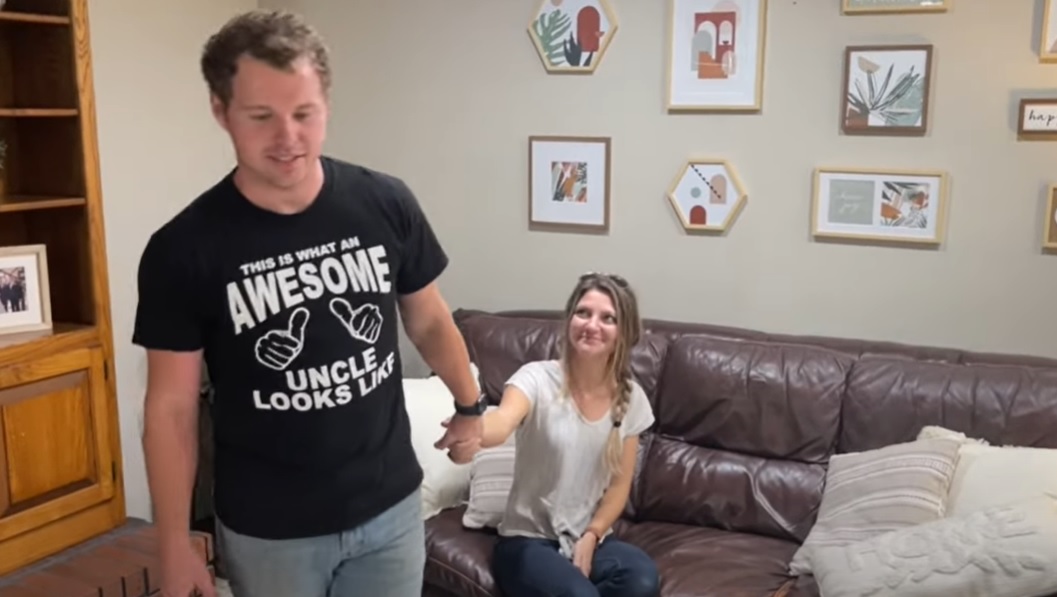 Next up in the Duggar birthing stirrups will be Katey Duggar, the wife of Jeremiah's twin brother Jedidiah. They recently announced that they are expecting their second child, despite the fact that their first child is only seven months old. Jed and Katey later revealed that they're having a girl and naming her Nora Kate.
Jeremiah's sister, Joy Duggar Forsyth, is also pregnant. She is due to give birth to her third child in the spring.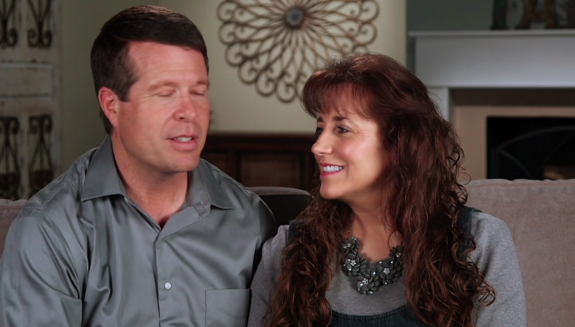 RELATED STORY: Former 'Counting On' Star Jed Duggar & Wife Katey Expecting Their Second Child Only Seven Months After Welcoming Their First
(Photos: Instagram; YouTube)