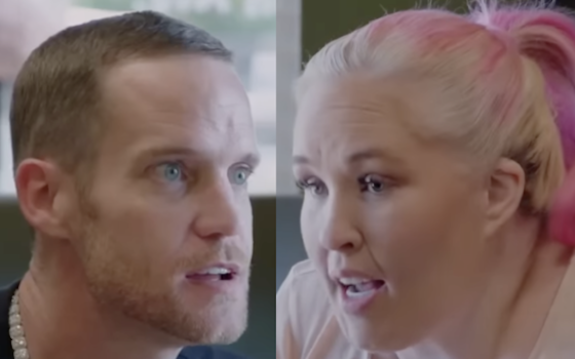 It looks like there might be trouble in paradise Mama June's marriage.
On Friday's season premiere of Mama June: Family Crisis, viewers will watch as Mama June Shannon and husband Justin Stroud discuss their March 2022 secret courthouse civil ceremony and the fact that Justin remains disappointed in the way their "I dos" went down.
"This ain't how I want this to go, like, this whole marriage, you know," Justin tells June in People's sneak peek of the season premiere.
As The Ashley previously told you, June and Justin secretly wed at a Georgia courthouse in March 2022, without June's daughters in attendance or even aware that said-nuptials were taking place. The newlyweds–– who didn't confirm that they had tied the knot until May–– said they chose to get hitched on March 23 because it marked their six-month anniversary.
" … and yes, it was so spur [of] the moment," June shared on social media.
Despite the sentimental date that he and June legally wed, Justin goes on in the clip to reveal his regrets about their decision to marry when they did. June responds by reminding Justin he was a willing participant in the whole gettin' hitched ordeal, as he was "at the courthouse and signed the papers, too."
Justin then admits to June that he only agreed to marry her because "you asked me in jail."
(Honestly do we need to even watch the rest of the season? It will be hard for them to top the trashery level of that last quote.)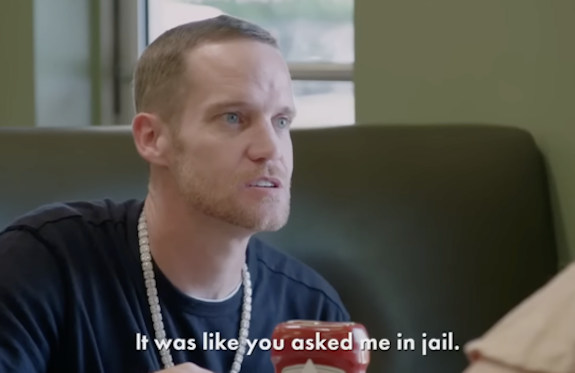 "But you were OK with that," June says to Justin, who responds with, "Not really."
(Justin was released from jail on March 16, 2022, after spending nearly a month behind bars for warrant for his past drug charges. One week later, he married June.)
"To be honest with you, I was emotionally messed up," Justin explains to June. "I was going through some things. Life isn't where I wanted to be at that point. You know, I just got out of rehab not too long before that. And just, I wasn't emotionally in it, June."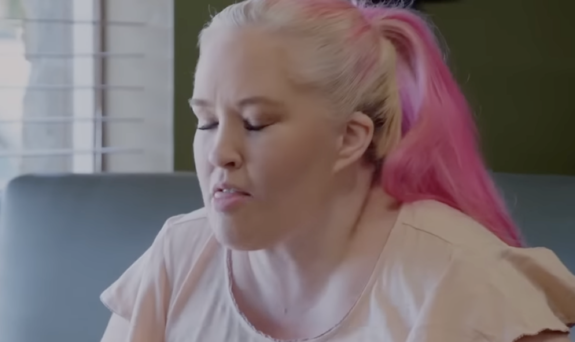 The admission causes June to worry about her husband's feelings for her.
"You're telling me you wasn't emotionally into me?" June asks. (Sadly, that isn't a grammar typo and is actually a direct quote from June.)
June then tells Justin that she thinks her recent health issues are a possible reason for Justin's apparent change of heart. (In addition to now being legally blind due to an untreated cataracts from her childhood, June was hospitalized in September for severe headaches and dizziness.)
"You knew when you got hooked up with me that I was f**king blind," June says to Justin. "Now I'm having all these medical issues so you're like, 'Oh, let's back out.' What the f**k? Are you like– you brought me to breakfast to tell me you want a divorce?"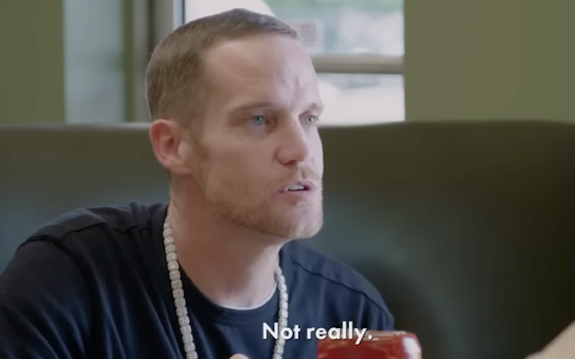 As The Ashley told you earlier this year, nearly a year after June and Justin's civil ceremony, the couple held a formal wedding ceremony in February, which is what viewers will see June planning in the upcoming season of 'Mama June: Family Crisis.' (June even convinced daughters Alana Thompson, Lauryn "Pumpkin" Shannon, Jessica Shannon and Anna Cardwell to attend the ceremony for a paycheck her.)
The season premiere of 'Mama June: Family Crisis' airs Friday at 9 p.m. ET on WE tv. Watch a clip from Friday's episode below.
The new season of 'Mama June: Family Crisis' premieres Friday on WEtv.
RELATED STORY: Alana "Honey Boo Boo" Thompson Shuts Down Rumors That She's Pregnant & Claps Back at Fans Criticizing Her "Blaccent"
(Photos: WE tv; YouTube)