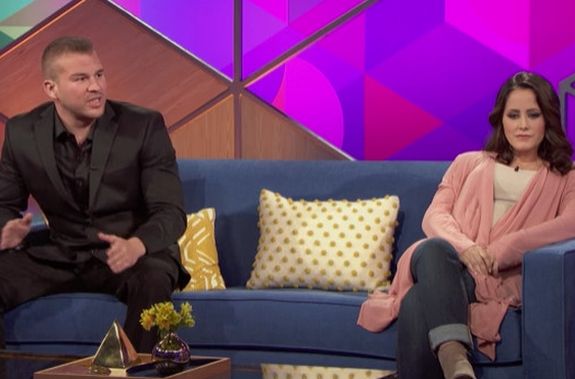 From having a baby to having a missing baby daddy, it's been another busy week for the stars/former stars of the Teen Mom franchise! In an effort to bring you up-to-date on the latest 16 and Pregnant, Teen Mom OG and Teen Mom 2 news, The Ashley brings you the Teen Mom News Pile.
Here are some of the major (and minor but interesting) 'Teen Mom'-related things that happened over the last few days…
Jenelle Evans Says Her Second Baby Daddy, Nathan Griffith, Is Basically M.I.A.
Nathan has done a lot of things over the past few months— getting arrested, posting gym selfies— but one thing he hasn't been doing— according to his baby mama Jenelle, at least— is seeing his son.
Jenelle— whose shares son Kaiser with Nate— took to TikTok this week to inform her followers that her former soulmate doesn't spend much time with Kaiser these days.
"Nathan hasn't been really involved with Kaiser, at all," Jenelle said in a video posted on Thursday. "He moved to Florida, kind of ran off. Hasn't really came back."
In the comment section of the video, someone asked Jenelle if Nathan is a good dad.
"He is a good dad when he's around Kaiser but to get him to visit is another story," Jenelle responded.
As The Ashley previously reported, Nathan had been living in Florida with his then-wife May Oyola, whom he married last year and split with earlier this year. In February, Nathan was arrested for allegedly committing "Domestic Battery by Strangulation" against another romantic partner. Those charges were eventually dropped, though.
While Nathan may not be setting foot on The Land to see his son, his checks are apparently making it to Jenelle's Lil Piece of Swampy Heaven.
Nathan reportedly pays Jenelle $327 each month in child support for eight-year-old Kaiser. That money reportedly comes from Nathan's military disability payments.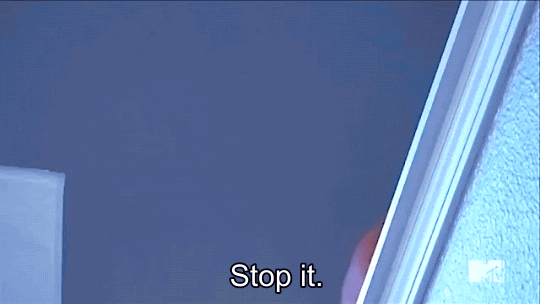 Jenelle received primary physical custody of Kaiser in the fall of 2020 after she and her former swolemate reached a custody agreement.
Andrew Lewis Tells Us What He's Been Doing For the Last 13 Years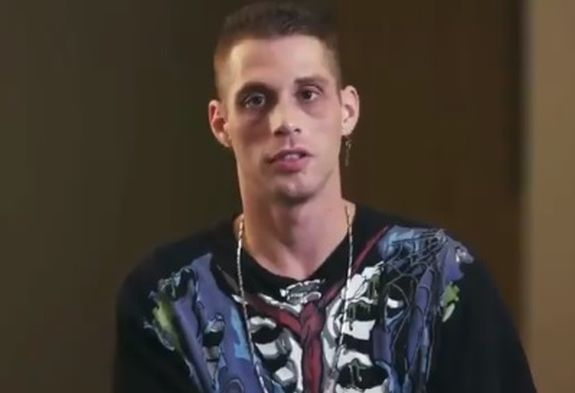 Speaking of Jenelle's deadbeat baby daddies, Andrew Lewis— the father sperm donor of Jenelle's oldest son Jace— gave yet another interview to The Sun this week, detailing what his life is like these days.
As fans know, Ol' Andy HIGH! HIGH-tailed it away from Jace shortly after the kid was born and has not seen him since he was six months old. Over the years, Andrew resurfaced several times to report that he was "modeling in China" or to appear on a 'Teen Mom' show dressed like a magician or whatnot. Last month, though, Andrew emerged again to give several interviews stating that he wants to see Jace now.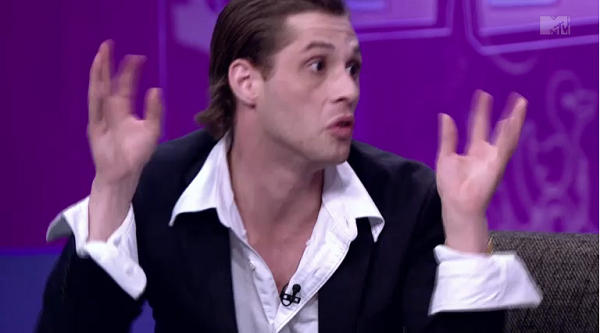 In the most-recent interview, Andrew explained what his life is like in Brooklyn, New York— where he now lives— and what he's been doing now that his "modeling career" seems to be over.
Andrew stated that he currently lives in public housing, where he has a roommate and a dog. He had been working as a chef at a hotel up until recently.
"Recently, I left Marriott, but I loved it, though I felt like it was a dead-end job for me there," Andrew said, adding that he now takes "occasional shifts" at an Australian restaurant in Manhattan.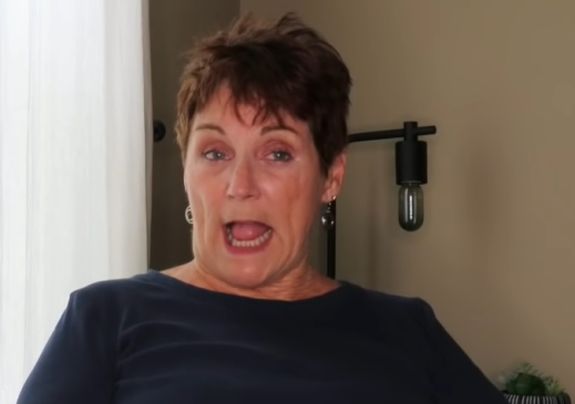 Andrew also claims that he's been working as a "production assistant."
"I just actually got hired again for a new sci-fi film. I just want to go and do my job," he said. "I enjoy behind the scenes more than I do being on camera."
As The Ashley previously reported, Andrew has been paying Jenelle's mom, Barbara Evans, child support since Jace was a baby. He will soon shift that payment to Jenelle, who regained custody of Jace back from Barb in March. He currently pays $365 a month in child support for Jace.
"16 and Pregnant" Season 1 star Whitney Purvis Seemingly Had Yet Another Baby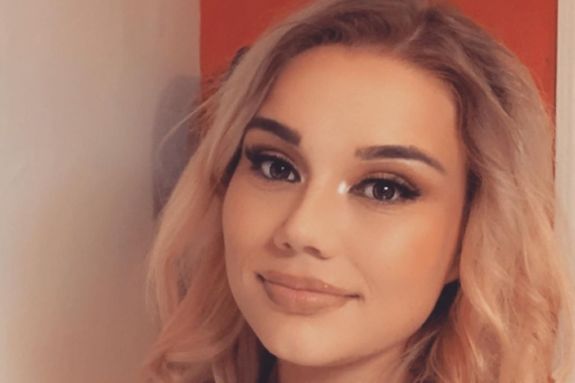 It's apparently another boy for original "16 and Pregnant" cast member Whitney Purvis.
The MTV alum— who starred on the very first season of the show alongside Maci, Catelynn and Amber— posted a newborn announcement on Wednesday, seemingly indicating that she had given birth to a baby boy named Collin Adonis. This will be the third child for Whitney, who gave birth to her son Weston during her 2009 episode. She and her baby daddy, Weston Gosa, had son River in 2014 before they eventually split up.
Whitney had not mentioned on social media that she had been pregnant.
In a since-deleted comment, Whitney revealed that the "father is an ex-boyfriend."
View this post on Instagram
When we last heard from Whitney in 2021, she was behind bars for making felony "terroristic threats and acts" against her ex, Weston. (It appears that the case is still active as of press time.)
In 2018, Weston took out a restraining order against Whitney after she allegedly threatened him via text message, claiming she'd "blow [his] brains out."
Weston has maintained legal and physical custody of his and Whitney's two children since April 2018. Whitney was granted visitation rights every other weekend and ordered to pay $353 in monthly child support to Weston.
Maci Bookout Revealed the Interesting Gift Ryan Edwards' Dad Larry Brought to the Hospital After Maci Gave Birth to Her Daughter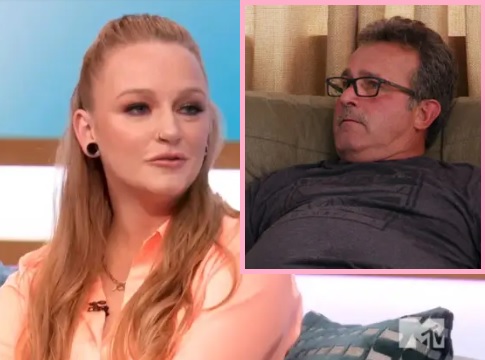 Maci's not usually one to turn down a brewsky…unless she literally just expelled a human being from her loins.
During a special Q&A episode of her Expired podcast, Maci talked about when she was in the hospital after giving birth to her daughter Jayde in 2015. She stated that two of her visitors were Jen and Larry Edwards— the parents of her ex Ryan— and Larry came bearing a unique gift.
"When I had Jade, Larry— Ryan's dad— literally brought me a 24 oz. Bud Light can in a brown paper bag and put it in the fridge [at the hospital]," Maci told her co-host. "I was like, 'Is that a beer?' and he was like, 'Yeah, thought you might want one.' I was like, 'What in the world? Contraband!'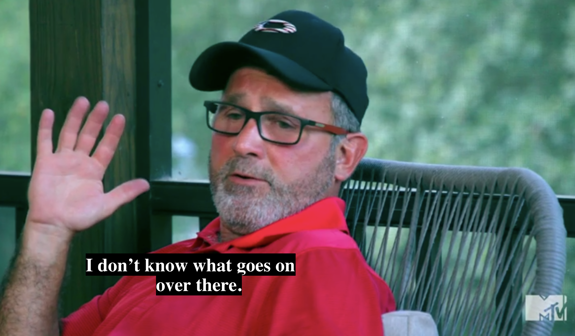 Maci stated that she knew 'Teen Mom' trolls would think it was weird that her ex's parents went to the hospital to see her when she gave birth to another man's child. (Jayde's dad is Maci's husband Taylor McKinney.)
"It's not weird. I'm like a child to them," Maci said of Jen and Larry. "So it's really not strange. But yeah, he brought me a beer. And I was like, 'You have balls, sir.'"
Maci said—for the record– she didn't drink the beer.
"I didn't want it."
To catch up on more recent 'Teen Mom' news, click here!
(Photos: Facebook; MTV)